Søndre Bjerkerud – Norwegian countryside living at its best
Text: Sunniva Davies-Rommetveit | Photos © Søndre Bjerkerud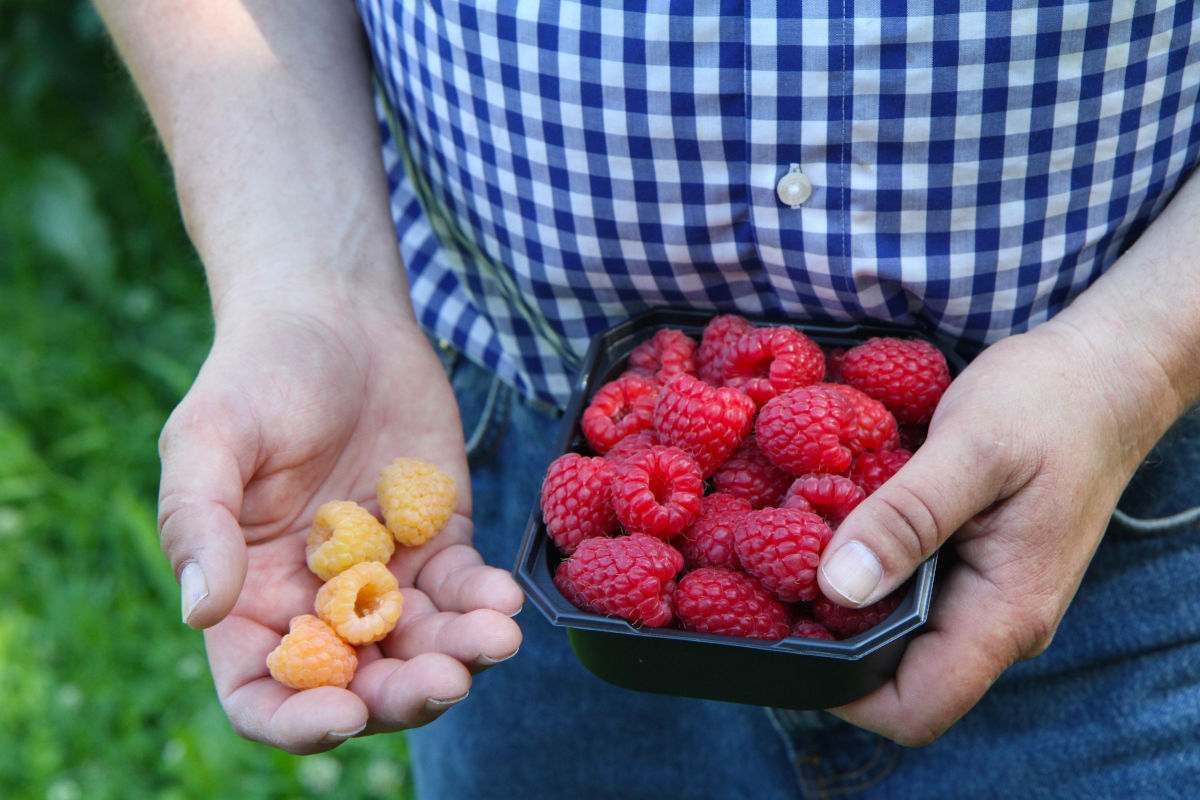 Søndre Bjerkerud is a quintessentially Norwegian farm specialising in year-round raspberry cultivation and offering guests a taste of the real Norwegian countryside.
Idyllically situated on the Krøderen lake in Buskerud, Søndre Bjerkerud farm sells mouth-wateringly fresh raspberries, either by direct order or at many local farmers' markets. "We cultivate 12 raspberry varieties," explains farmer Truls Bjerkerud. "From these, we make jams without artificial additives, juices without preservatives – with or without added sugar – as well as raspberry puree, and of course, the freshly picked raspberries themselves, which are delicious on their own."
Visitors to Søndre Bjerkerud also have the chance to handpick the raspberries themselves – a very popular activity in the summer months. "Picking raspberries is a lovely day out," Bjerkerud says. "Many of our visitors take a packed lunch and swimming clothes with them, so that they can really experience a great day in the Norwegian countryside and sample fresh, Norwegian berries."
More than raspberries
While Søndre Bjerkerud specialises in raspberry products, it also makes blueberry juices and squash from blueberries picked from the local forest. "We always try to make the most of what nature gives us," Bjerkerud explains. "We love getting others involved and out in nature too – during berry season, we are open to visitors every day."
Søndre Bjerkerud also gives guests a real slice of the east-Norwegian countryside by offering them the chance to get away from it all in a modern fishing cabin, which houses up to eight people. The lake is renowned for pike, while the surrounding hills provide excellent hiking terrain.
"Whether you want to enjoy lakeside living by fishing or hiking, this is the perfect place to do both," says Bjerkerud. After heading back from the day's catch, guests can take in spectacular lakeside views and sample the raspberry products produced on the farm year-round, or simply head out of the cabin and pick raspberries fresh from the bushes themselves.
From the locally cultivated Norwegian raspberries to excellent fishing, boating and hiking facilities, Søndre Bjerkerud farm immerses its visitors in the Norwegian countryside. "We love what we do, and we love sharing it with others even more," Bjerkerud explains. "We always look forward to giving people amazing experiences that they'll remember forever."
Subscribe to Our Newsletter
Receive our monthly newsletter by email