Sophienholm: A fascinating day out
Text: Josefine Older Steffensen | Photos © Sophienholm
Situated in Lyngby, just a 20-minute drive from Copenhagen, Sophienholm is a beautiful neo-classicist manor house from 1802. Today, it is used as an exhibition space showcasing a wide range of art, while the impressive grounds are enjoyed by the public throughout the year.
Sophienholm used to be home to some of Denmark's richest and most prominent families, but when the council bought it in the 1960s, the home was turned into a space that the public could enjoy. Sophienholm has always been a linchpin for culture and continues to be so to this day.
"Every year, we have six exhibitions in the house and numerous events in the garden. We always try to cover a spectrum of interests and art forms," explains Benedicte Bojesen, director at Sophienholm. "We want to give people an all-encompassing experience by providing the space for both cultural and leisure experiences, and throughout the year, we display everything from paintings to ceramics, from theatre performances to orchestral evenings."
A walk in the park
Sophienholm's grounds are worth a visit in themselves. The beautiful English garden stretches down to Bagsværd lake with numerous paths, sculptures and outbuildings to explore. The grounds are open to the public year-round and provide a peaceful and secluded breath of fresh air.
The park is also part of the exhibition space, and throughout the summer there are events for adults and children. For those looking for refreshments, one of the side buildings has been turned into an exquisite café serving flavoursome fish, Danish classics and exquisite desserts.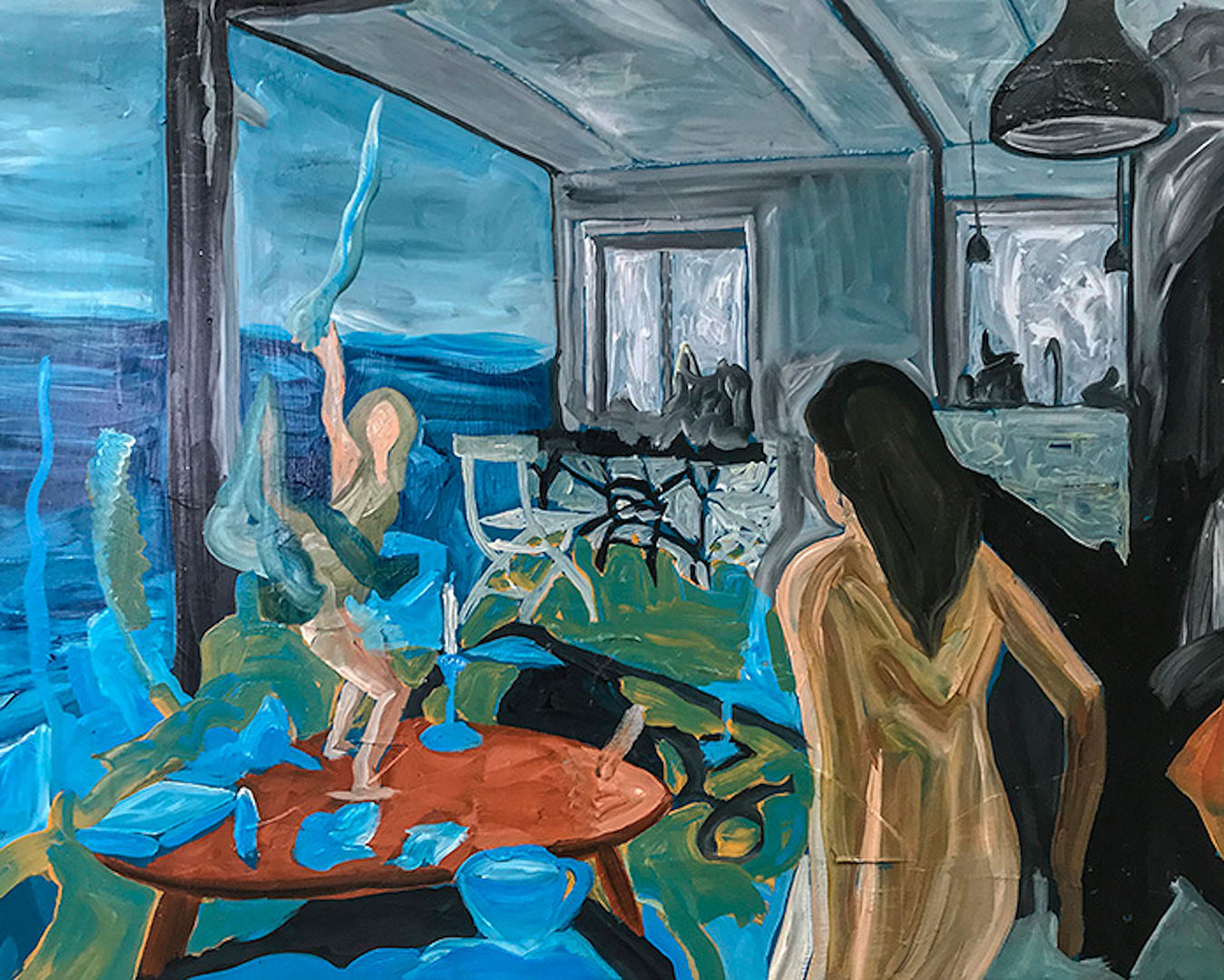 "Sophienholm is a wonderful place. It's a great place to work and our visitors love it whether they're here for a walk, a coffee or to explore the exhibitions and the house. The exhibitions showcase mainly Danish and Scandinavian art. It's a privilege to be able to continue the tradition of the house and bring it to a wide audience to enjoy," says Bojesen.
The beautiful, pristine, neo-classicist building and grounds, as well as the art they showcase, provide wonderful ways to relax, be inspired and explore something new. When it comes to a fascinating day out, Sophienholm has it all.
Web: www.sophienholm.dk and www.sophienholmcafe.dk
Subscribe to Our Newsletter
Receive our monthly newsletter by email