Stakeriet Mat og Vinhus: A stake in excellence
Text: Julie Linden | Photos : Mads Suhr Pettersen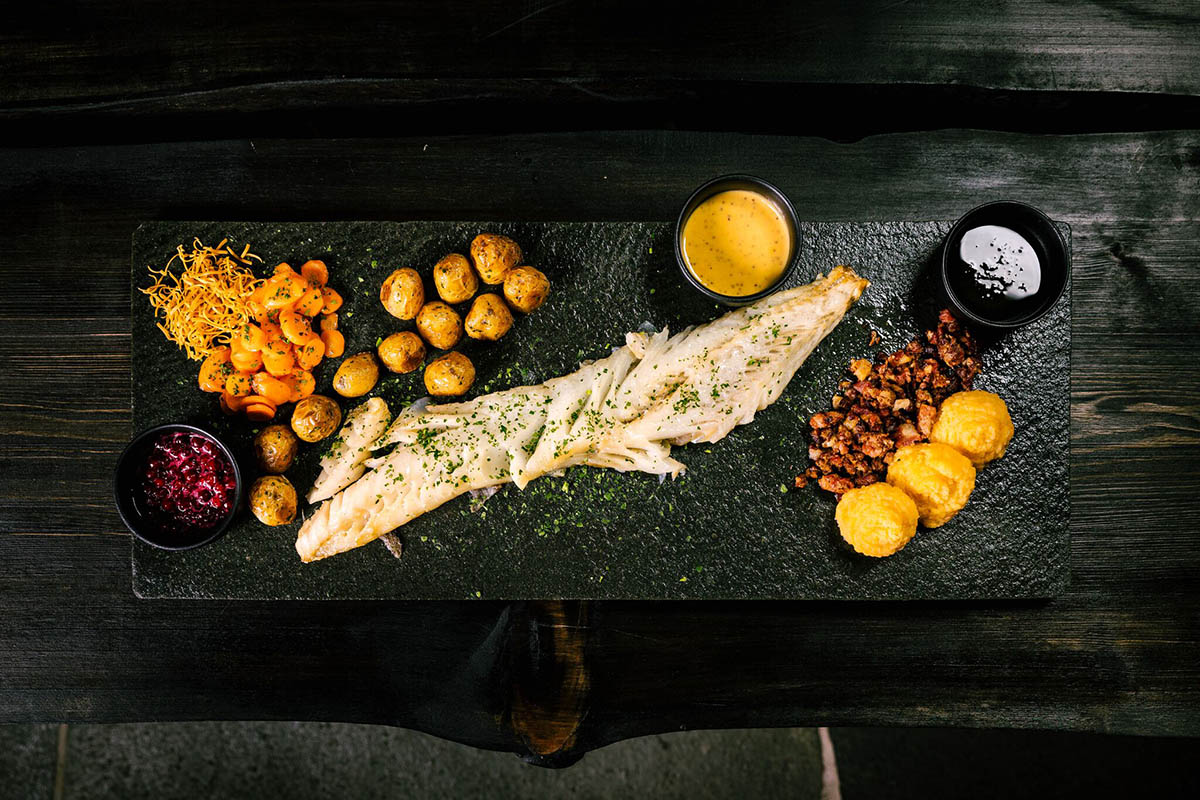 Crafting cuisine that is experienced through storytelling, Stakeriet Mat & Vinhus has become a high-end staple of Alta, situated in one of Norway's northernmost municipalities and called the 'city of the northern lights'. Here, you will be immersed in local history, steeped in a unique combination of one of the world's best salmon rivers and slate mining communities.
Understanding Stakeriet is understanding northern Norwegian history and culture. In particular, fishing, mining and mineral extraction industries play a part in the restaurant, leaving a trace in everything from the menu, to plating, presentation, and décor.
From riverboat to table
"We're known for our high-quality dishes that are fairly traditionally made, but we combine our respect for the past with an openness to the hip and trendy," says general manager Vegard Uglebakken. "We are situated in the Norwegian heartland of the fishing and slate industries, and it's important to us that this history is reflected in everything you experience at Stakeriet. Anything else would be dishonest," he says, adding: "That also means we have an interesting foundation to play around with. Hopefully that shows in everything from dish to décor."
Stakeriet, derived from the term 'elvestaker' (Norwegian for gillie, poleman or river guide), bears testimony to this history. The elvestaker was a key figure in the community from the beginning of the 1800s onwards, as he would guide wealthy lords, statesmen and other persons of stature, to the Alta river. Many came from abroad, for instance, England, and had travelled far to fish in this bountiful river of the north they had only heard tales of. Still today, plenty of fishermen and sportsfishermen consider snaring a salmon in the Alta river a highlight of their fishing careers – and the small town of Alta sees individuals from all over the world fly in and secure fishing rights for the various seasons, especially the wild salmon season.
For Stakeriet, the plentiful fishing waters show in the nuanced menu, which varies with the seasons and offers everything from king crab gratinated in butter and herbs, to traditional 'boknafisk' (dried cod) and baked halibut. Lighter menu options are available, including a creamy fish soup, and meat options include exotic varieties such as reindeer sirloin with lingonberry sauce, reindeer carpaccio, and a succulent, homemade burger with Norwegian Jarlsberg cheese. A special lunch menu is available every day between 11am and 3pm, including delicious open sandwiches, salads and meatier dishes. For the youngest, a separate menu of Norwegian waffles, fish and chips, and burgers is available, keeping those smaller tummies both healthy and happy. All dishes are of course based on locally sourced ingredients, and the menus can be altered to accommodate private events and conferences.
Excitingly, the team behind Stakeriet Mat & Vinhus is building an urban environment in the city centre of Alta, which boasts everything you could need for a great evening out. In the same building as Stakeriet, you will find exciting cocktails and a relaxing atmosphere in Gabo Bar. Providing a high-end quality cocktail list, including the bestseller Gabo Mule, the bar is the perfect hub for a refreshing tipple. Private dining rooms can also be provided for all occasions, with a room accommodating up to 30 people.
Taste, explore and be amazed
For those wanting to expand on their visit to the far north, Stakeriet has a partnership with NORD Ekspedisjon, which provides tours and guided explorations of Alta and its gorgeous surroundings. Opting for an Arctic Escape – City Life package, you'll be guided through a trifecta of quintessentially Nordic experiences: a northern lights hunt, a dog sledding tour and a fjord and whale safari, simply taking your breath away. Three nights at the nearby Canyon Hotel are included, as well as breakfasts and dinners. Two dinners will take place at Stakeriet, with two-course menus based on the chef's choice of the day. This package is also available in a budget version, allowing for a range of options for your trip to Alta.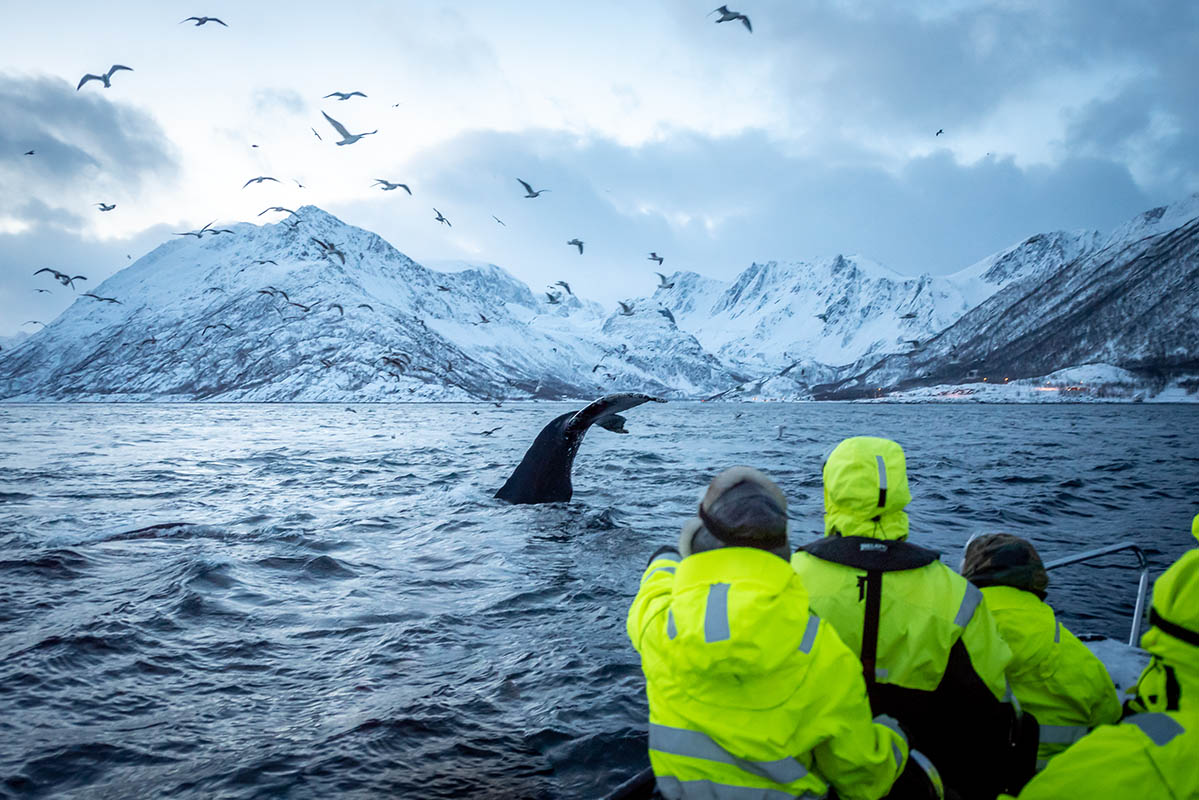 The Arctic Escape – Lodge Life package is another perfect option for those who want to experience the very best the Arctic has to offer – with the added perk that it is available to private groups only, and therefore it can be customised to your preference. In four days, you will get an insight into the history of Alta, with a wilderness evening at the beautiful Alten Lodge and a visit to the Igloo Hotel, in addition to chasing the northern lights, exploring the wild fjords and seeing majestic whales, and whipping through the snow-clad sceneries behind a pack of Alaskan huskies. Dinners at Stakeriet are of course included, as well as a dinner cooked by a private chef at the lodge.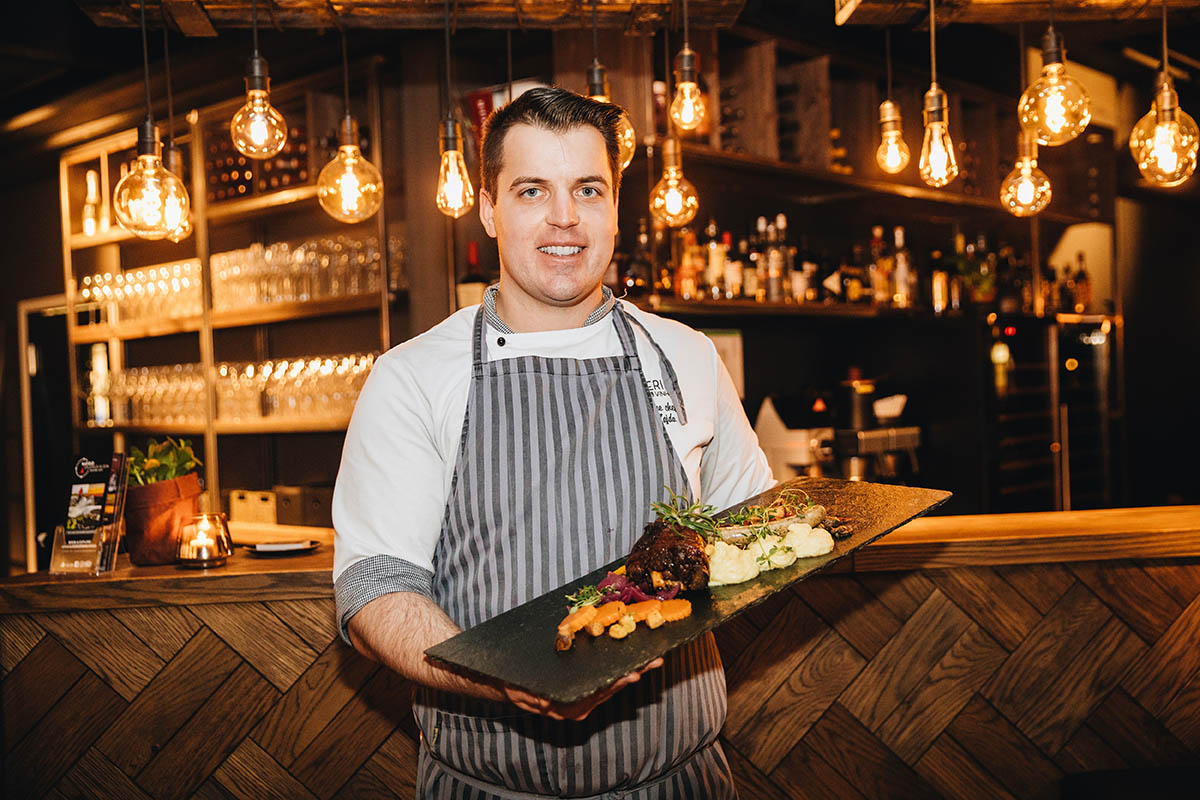 Available a mere one-hour-and-50-minute flight from Norway's main international airport in Oslo, Alta provides an accessible wilderness adventure with modern, urban elements. It's all available in the Alta region, and you are invited to discover it for yourself. Welcome to Alta!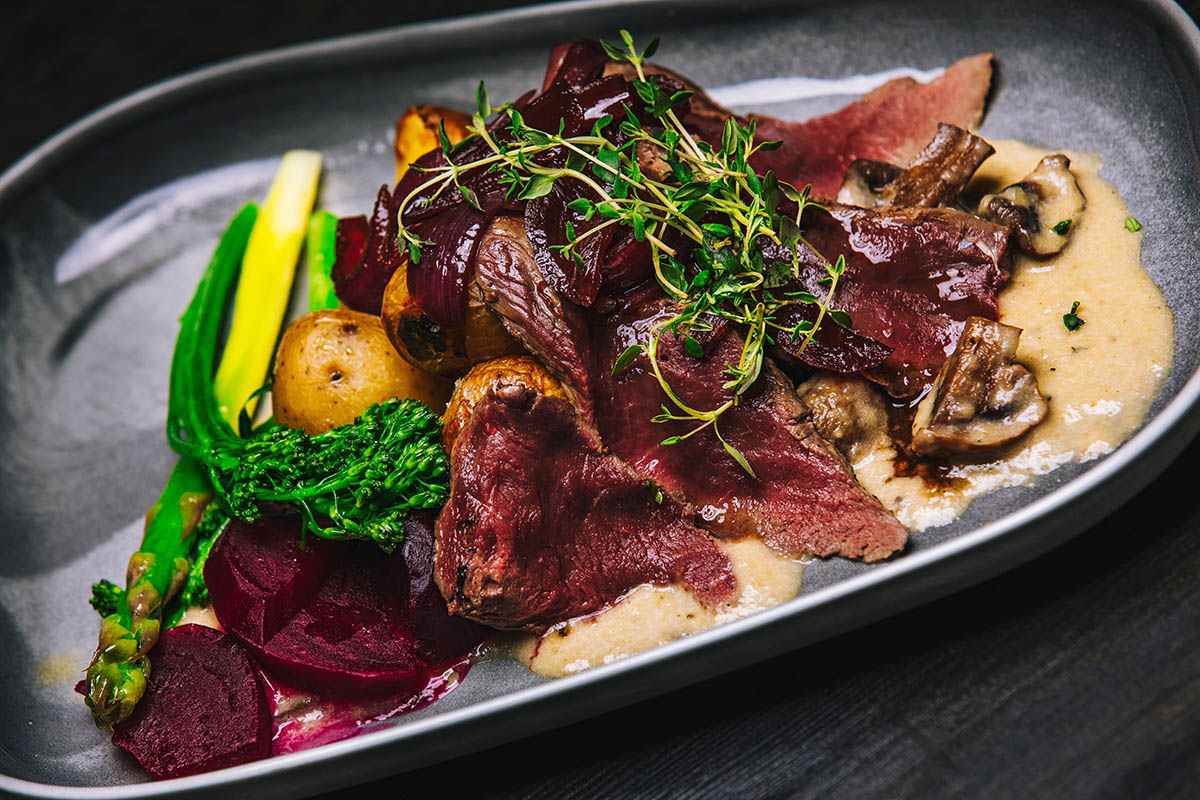 Web: stakeriet.no and nordekspedisjon.no Facebook: Stakeriet and NORD Ekspedisjon Instagram: @Stakeriet and @Nordekspedisjon.no
Subscribe to Our Newsletter
Receive our monthly newsletter by email