Stavanger Kunstmuseum
Text: Synne Johnsson
A rt in the name of nature
At a time when the relationship between humans and nature is more relevant than ever, Stavanger Kunstmuseum invites visitors to the new exhibition Flora – between plants and people, an exhibition that gives flowers and plants a voice.
Flora showcases the use of plants and flowers in art and focuses on how flowers are pictured and thematised. It also goes back to historical floras and the overview works that mapped out nature. In the exhibition, visitors can see works from, among others, Dahn Vo, Ingela Ihrmann, Alberto Baraya, Gerd Tinglum and Joscelyn Gardner. The exhibition runs until 13 October.
"Flora has everything from an eight-metre-long sculpture of a hogweed to pieces that display invading plants in the museum's park," says museum director Hanne Beate Ueland. "We live in a time when we need to re-evaluate our relationship with nature, and this exhibition challenges how we relate to it."
The starting point for the exhibition is Flora Danica and other botanical books made to classify and categorise nature. "Today it is relevant to question the hierarchies in how we perceive nature, and the notion of power is central to the exhibition," Ueland says.
Paintings, video installations and idyllic nature
The museum presents a large variety of exhibitions of high quality. In addition to Flora, it also showcases regular exhibitions such as Frida Hansen's unique tapestries and Lars Hertervig's and Kitty Kielland's landscape paintings. The museum also has two video installations by the internationally recognised video artist Bill Viola.
"Visitors can expect a lot of interesting and varied forms of art, as well as the possibility to eat or have a coffee in our lovely cafe, which is located in a beautiful glass dome. We also have a book shop in the museum, which sells a large selection of art books," Ueland adds.
The museum opened in 1991, in the building designed by architect Per Faltinsen, and is one of Stavanger's oldest art institutions. It contains work from as far back as 1865 as well as the establishment of Stavanger art association. It is surrounded by idyllic nature in a popular hiking area, located only three kilometres from Stavanger city centre.
"I really recommend the museum," Ueland says, "for both its great exhibitions and its unique art collection, but also for the beautiful surroundings. This truly is a relaxing and inspiring place to visit."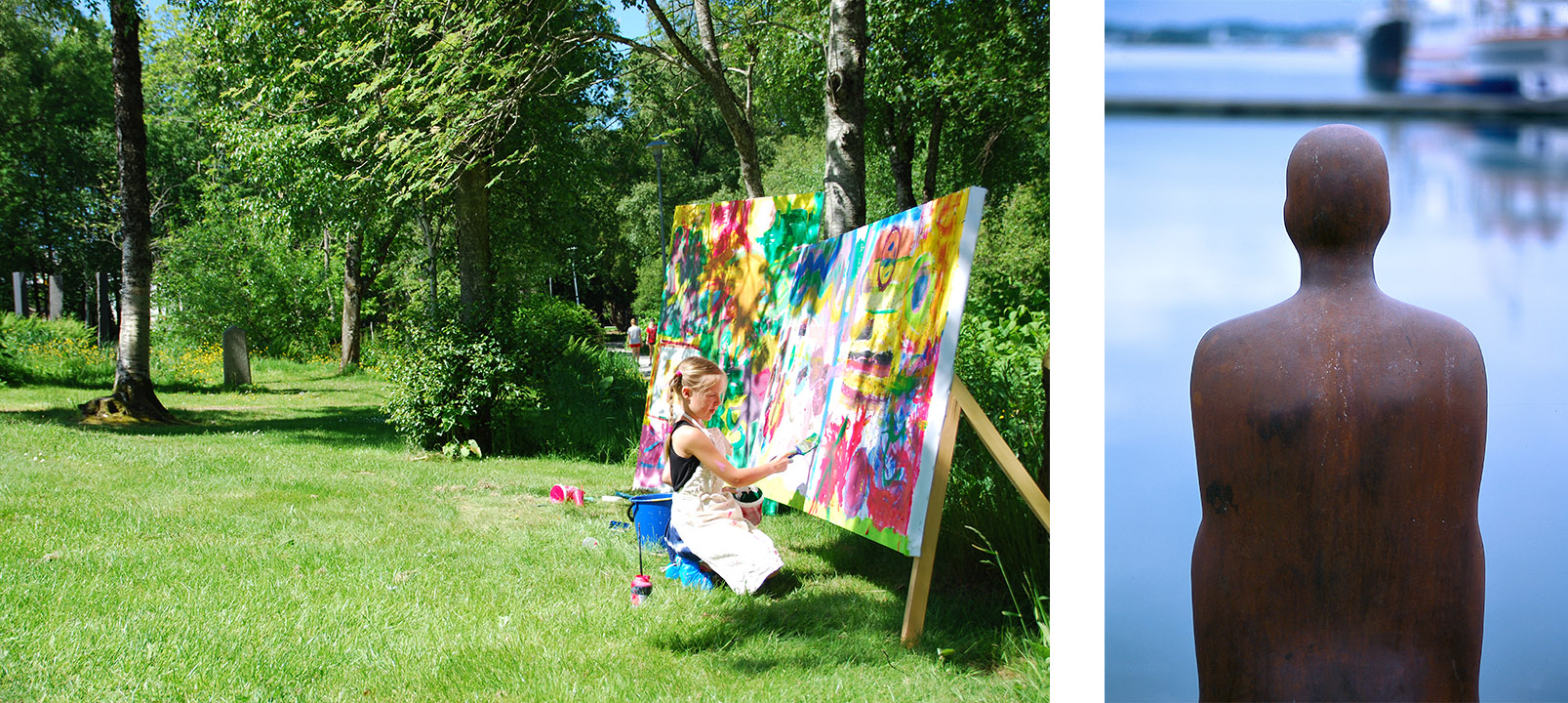 Web: stavangerkunstmuseum.no Facebook: Stavanger Kunstmuseum Instagram: @stavangerkunstmuseum Twitter: @stavangerkunstm
Subscribe to Our Newsletter
Receive our monthly newsletter by email