Steam Kaffebar: An exciting and luxurious coffee experience
Text: Malin Norman | Photos: Silje Kverneland
S team Kaffebar is an award-winning coffee bar concept with venues in a number of busy hubs in Norway. Here, you will get nothing but great coffee, tasty sandwiches and yummy pastries – a treat on the go or a nice indulgence in the coffee bar or to bring home.
The concept of Steam Kaffebar has a well-deserved reputation for its fabulous coffee and friendly customer service. With a passion for quality, baristas make and serve beautiful cups of coffee and bakers create delicious pastries – all to provide an exciting and lavish coffee experience in the coffee bar or in the comfort of your home.
No doubt, this is the go-to place for a nice cuppa, and customer reviews are overwhelmingly positive. One recent visitor from abroad says on TripAdvisor: "Good little pitstop. Great place to sit and relax, good pastries and lovely coffee." Another customer concludes: "There is no better place to stop, enjoy a coffee, and watch the people of Oslo pass by."
Quality in a cup of coffee
The team works according to three core values: quality, approachability and accessibility. Steam Kaffebar's routines, techniques and training of baristas is focused on the best possible taste experience for the customer. All baristas are carefully trained and need to pass an exam before they can serve coffee in the venues, to make sure the quality is at the highest level.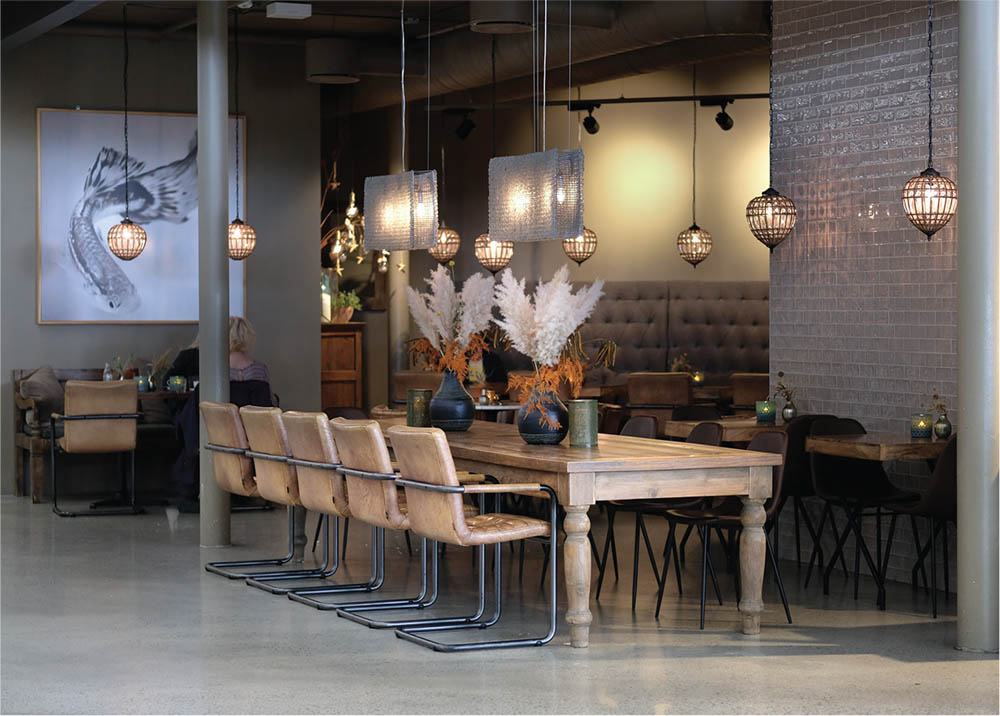 A lot of work goes into a good cup of coffee, and most important is of course the flavour. The coffee is roasted in Norway with 100 per cent control over the quality. Norwegian coffee roasters Fjellbrent, Jacu and Lippe deliver coffee on a consistently high level, with the same philosophy around quality. Similar to Steam Kaffebar, these suppliers believe that only the best is good enough.
Leading up to Christmas, why not treat yourself to a luxurious Christmas coffee or Christmas bun at Steam Kaffebar? Or perhaps try this year's Christmas cappuccino, which is rich and smooth with notes of orange and chocolate.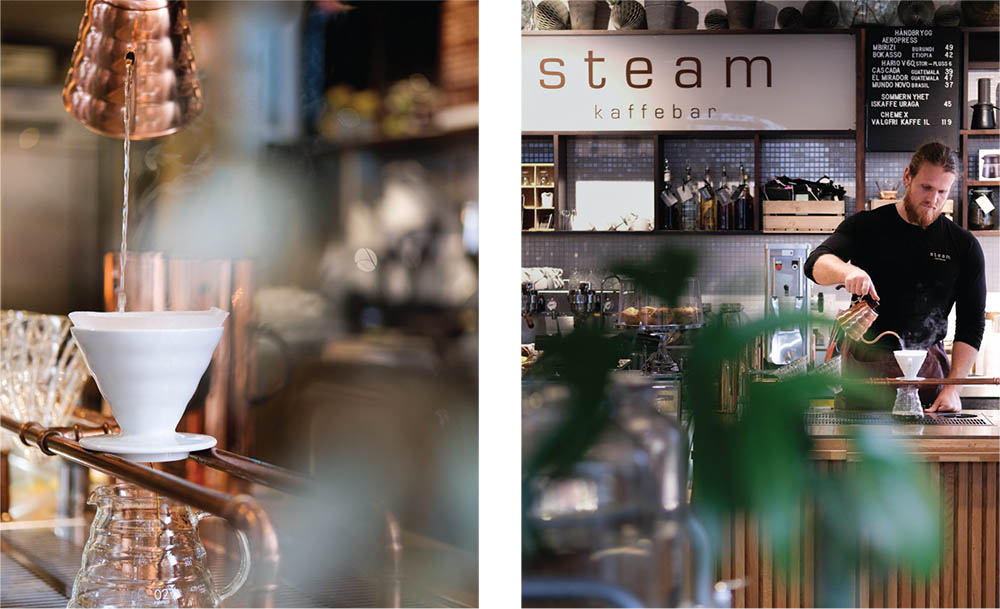 Steam Kaffebar is available in the following locations:

Østbanehallen
Jernbanetorget 1, 0154 Oslo
Right in front of the main entrance to Østbanehallen, a modern food court in the centre of Oslo. Hand-crafted coffee and amazing pastries.
Eger
Øvre Slottsgate 25, 0159 Oslo
Central location with terrace close to Øvre Slottsgate. Steam Kaffebar Eger was awarded Best Coffee Bar in Norway in 2010.
CC vest
Lilleakerveien 16, 0283 Oslo
The first coffee bar opened by Steam Kaffebar in 2004. An oasis for hand crafted coffee.
Bekkestua
Gamle Ringeriksvei 34, 1357 Bekkestua
In the middle of Bekkestua. Light and fresh-looking venue with windows on all sides. A fabulous coffee bar with handmade coffee and delicacies.
Stavanger
Klubbgata 5, 4013 Stavanger
In the heart of Stavanger. Cosy coffee bar with handmade 'kaffi'.
Kvadrat
Gamle Stokkavei 1, 4313 Sandnes
Located by the entrance to shopping centre Kvadrat in Sandnes, this is a fabulous coffee bar with handmade coffee and the best pastries.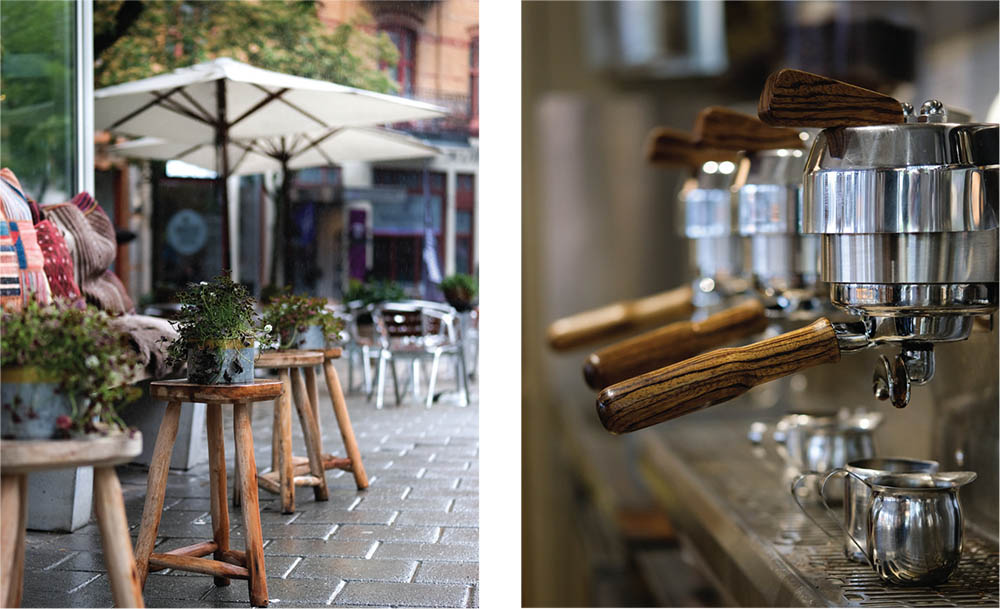 Web: steamkaffebar.no Facebook: steamkaffebar Instagram: @steamkaffebar
Subscribe to Our Newsletter
Receive our monthly newsletter by email