STF Saltoluokta: An all-round nature experience
Text: Emma Rödin | Photos: Anette Andersson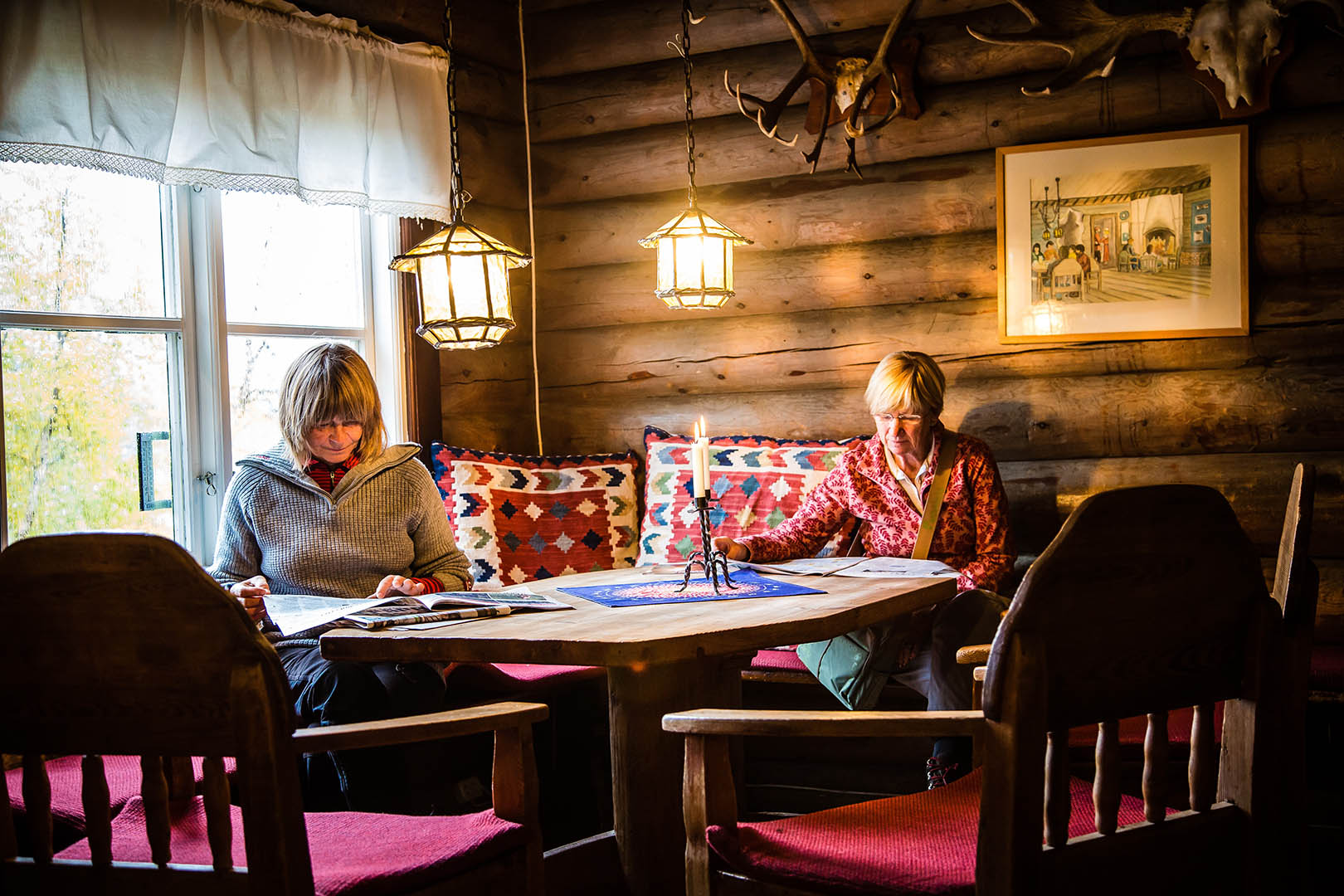 Sitting on the edge of three national parks and UNESCO World Heritage Site Laponia with its breathtaking scenery, the Saltoluokta Mountain Station is truly abundant in its offerings. By presenting the perfect balance of grand Swedish wilderness and great activities, food and culture, Saltoluokta guarantees its visitors an authentic adventure all year round.
Although only reachable by boat in summer and by skis or snowmobile across the ice in winter, Saltoluokta is surprisingly accessible while still being at the heart of one of Sweden's greatest mountain ranges. Visitors come to walk or ski the well-known Kungsleden trail and to indulge in its beautiful surroundings.
"The nature here allows you to see miles and miles away without actually being at the top of a peak, something you won't experience in, say, the Alps," says Emma Frisell, site manager at Saltoluokta Mountain Station. "Here, people get to be near the mountains without having to go on a long hike. They can enjoy nature without much effort, and still feel like they are in a very special place."
The Saltoluokta station dates back to 1912, when it consisted of just one small cabin. More houses were eventually added, and today's main building was built in 1918. Original furniture has been kept in use since and plays a big part in maintaining the station's genuine touch, something visitors greatly appreciate. Another aspect that makes Saltoluokta attractive is the great food on offer. Guests can enjoy a three-course dinner made with local produce as well as an extensive breakfast buffet each morning, which also works as a make-your-own-lunch option for bringing a packed lunch on tour, ideal for one-day trips.
While Saltoluokta and the surrounding area has a great deal to offer in summer, its winter skiing invites practitioners to experience another dimension of nature.
"Some people only visit in summer, as they are not comfortable enough on skis. That's why we offer basic courses, a rental service, and knowledgeable guides to show people the best of the best," says Frisell, adding: "We want people to realise how easy it can be."
Visitors to Saltoluokta range from families with young children who might be getting their first taste of hiking or skiing, to more experienced guests who frequently return to soak up Saltoluokta's unique atmosphere. With more and more people realising the unbeatable sensation of being one with nature in the great outdoors, Saltoluokta Mountain Station is there to support their journey.
Web: saltoluokta.se
Subscribe to Our Newsletter
Receive our monthly newsletter by email