STIM
Text: Liz Longden | Photo © Fredrik Rollman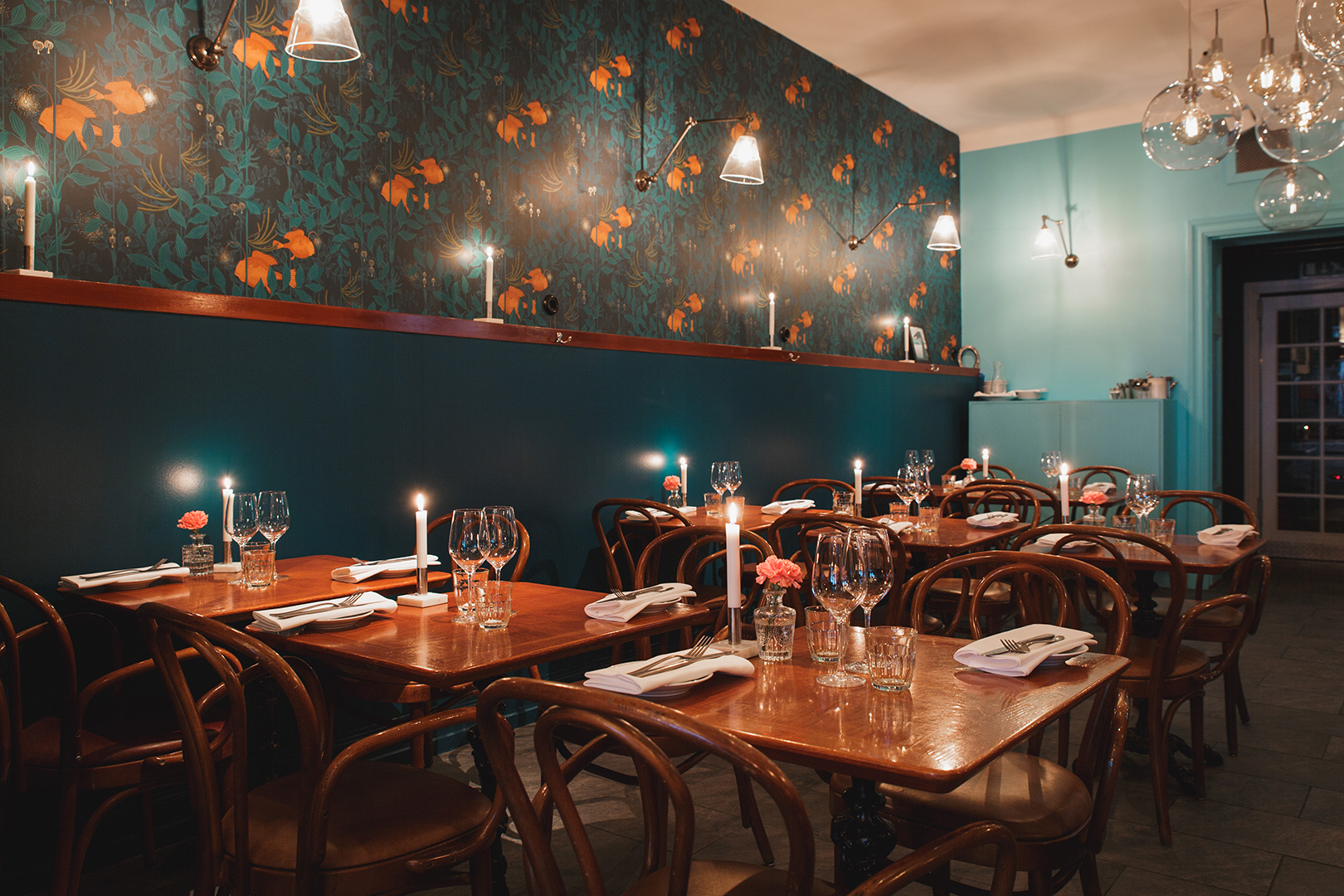 Exquisite seafood in a cosy setting
A fish and seafood grill may be a new concept for Stockholmers, but with its homely atmosphere, welcoming staff and exceptional food, there is no doubt that STIM has got the locals hooked.
As you would expect for a city located by an archipelago, Stockholm has its fair share of fish restaurants. However, STIM is the capital's first fish and seafood grill — and since its opening in December 2017, the Östermalm bistro-grill has quickly established itself as one of the city's most popular new small restaurants.
A range of the highest-quality fresh fish and seafood is a given, of course, with popular dishes including lobster and turbot, both grilled to perfection over open coals. With a menu that is regularly updated according to seasonal availability, however, there is always something new to try, and the grill also caters to those who would rather not choose at all. 'Köket väljer' ('The kitchen chooses') — a four-course set meal, prepared from the best ingredients of the day — is one of the restaurant's most popular orders. "The idea is to offer something where guests can simply relax and trust the chefs' expertise and knowledge of the ingredients," explains head waitress Mikaela Österlund.
The site of the restaurant was previously a 1940s-era café, and STIM has retained much of the original décor. The judicious addition of a few modern details makes for a classic, yet welcoming feel. In fact, along with the quality of the food, the warmth and friendliness of the staff is a recurring theme in both professional reviews and those on the TripAdvisor website. "It's really important for us that our guests feel welcome, and that, for example, we're able to chat with them throughout the evening," Österlund says. "We have quite a few regulars who come back again and again precisely for that warm, personal atmosphere."
Such is the popularity of STIM that guests are advised to book a table in advance of a visit. However, in addition to the main restaurant, the grill also has a bar and an outdoor seating area, where guests are welcome on a drop-in basis. "We have a real mix of guests," Österlund says, "so it's nice to have that possibility for people to just come by and take a table if it's free."
Subscribe to Our Newsletter
Receive our monthly newsletter by email