Stolbjerg Copenhagen: Made to last for generations
Text: Signe Hansen | Photos: Stolbjerg Copenhagen
Honest materials, handmade products and long-lasting designs – these are the key elements behind the success of the new Danish design brand Stolbjerg Copenhagen. Producing a small collection of sustainable and functional fashion accessories, the company has struck a chord with socially conscious design fans.
Stolbjerg Copenhagen is not just another fashion brand. Created by Frederikke Xenia Stolbjerg and her husband Anders Sandberg, the idea for the company first arose as the couple – and their three kids – were on a three-month trip around Asia in 2015. "The story began when, one night as we were preparing to go to bed under the mosquito net, we were talking about how annoying it was that it wasn't possible to find a travel bag with enough separate pockets for all of our stuff. We agreed that it had to be possible to do something about that, and Anders came up with the idea of creating a bag which was split into pockets and could be hung up or folded up and used as a backpack."
The next morning, the couple travelled down to the local tailor to have the first version of their travel bag made. As their travels continued, they experienced a lot of interest and envy from other travellers, and thus the idea of leaving their teaching jobs behind them and embarking on a new design adventure began to take form.
Back in Denmark, however, it was not the bags, but an engraved keyring made in naturally dyed grain leather that became Stolbjerg Copenhagen's first success. An Instagram picture of the stylish keyring, which, like Stolbjerg Copenhagen's other products, can be made with individual engravings, was received with a storm of demand. Like many other products, the key ring is handmade in Denmark and the leather is free from any harmful chemicals. This is not just for the benefit of the people who buy the products, but also for the environment and for the people who make them. "When we talked about starting our own design company, one of our biggest concerns was whether we could really justify creating yet another fashion brand when really the last thing the world needs is more things," explains Stolbjerg. "We agreed that our brand could only be justified by making sure that our products were made in a socially and environmentally sustainable way, and made to last for generations."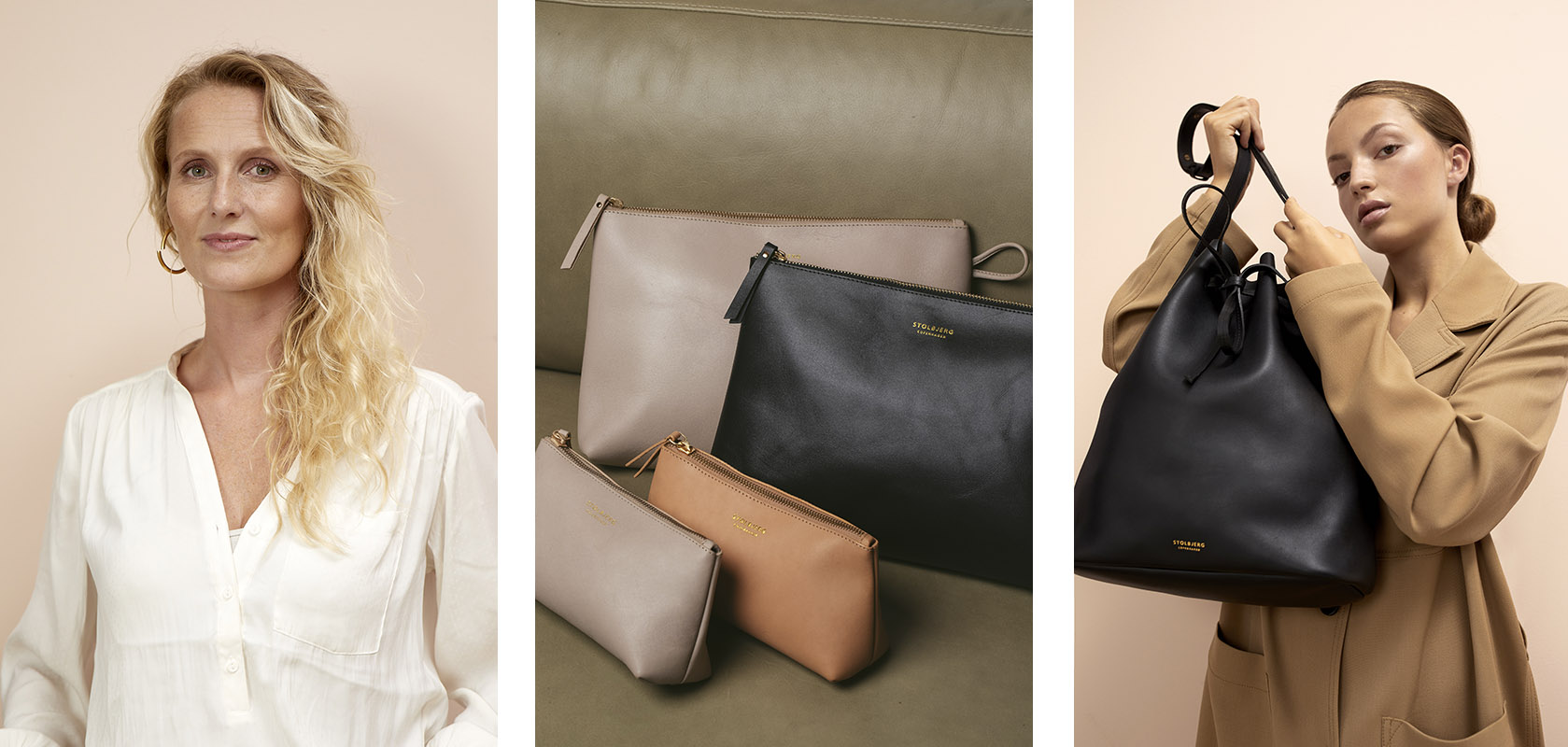 Subscribe to Our Newsletter
Receive our monthly newsletter by email