Storhogna Högfjällshotell & Spa: A different kind of spa experience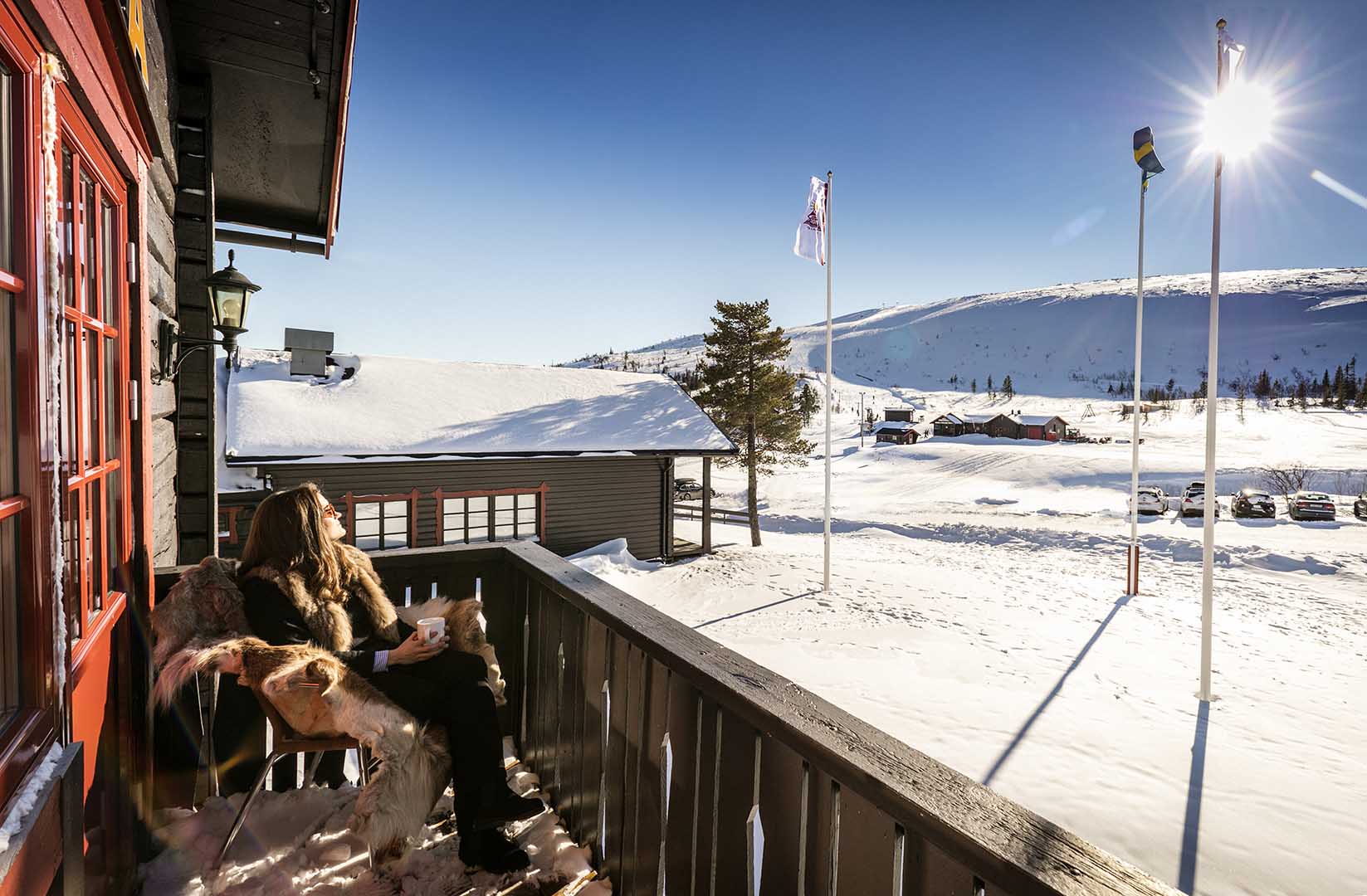 755 metres above sea level lies the Swedish mountain region of Vemdalen – a place with stunning natural surroundings, and home to Storhogna Högfjällshotell & Spa. With an award-winning spa and high-quality food and activities, Storhogna offers a full-bodied experience, all year round.
TEXT: EMMA RÖDIN | PHOTOS © STORHOGNA
Storhogna was established in 1965, starting off as a small café, which is now where guests enjoy their daily breakfast. When a building was moved from the village of Hackås to accompany the café, it brought with it the rooms that became the foundation of the hotel. Storhogna saw further developments over time and welcomed its 'winter garden' in 1989, one of its most original attractions. Ten years later, came the grand opening of the spa – the first of its kind.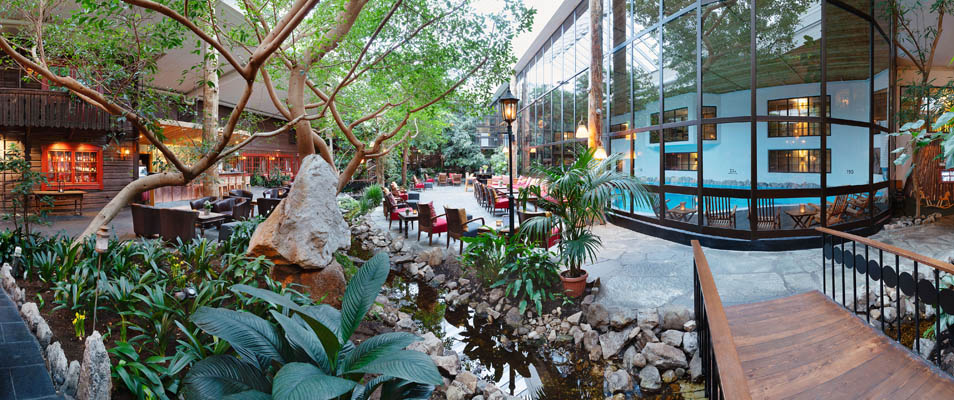 Visit Storhogna and discover an award-winning spa.
Today, Storhogna is visited by holiday makers as well as conference guests. "Our peak season is winter, when there's great alpine and cross-country skiing in the area. The summer is also becoming increasingly popular for trail running and hiking," says Emma Lundin, hotel manager at Storhogna Högfjällshotell & Spa. No matter the season, visitors can soak up the calm atmosphere of the hotel's spa and restaurants and recover after an active day.
Storhogna is part of Swedish Spa Hotels and has been voted Best Spa by the prestigious World Travel Awards. "We're very proud of this; it's wonderful being able to give a standout experience to our many spa regulars," says Lundin. The spa offers relaxing treatments and a 20-metre-long pool, which faces the serene winter garden. There's also Fjällvistet. Situated at the foot of the mountain, it holds a large sauna, an outdoor Jacuzzi, and an ice-cold, natural pool. "Fjällvistet also has a spacious cabin with a cosy lounge area – the perfect place to spend quality time together," Lundin adds.
Another draw at Storhogna is the food. Breakfast, lunch and dinner are offered based on sustainable, local produce. The menu is seasonal and the current dinner menu includes baked beets with goat's cheese foam and hazelnuts, charcuteries and baked cabbage with chimichurri.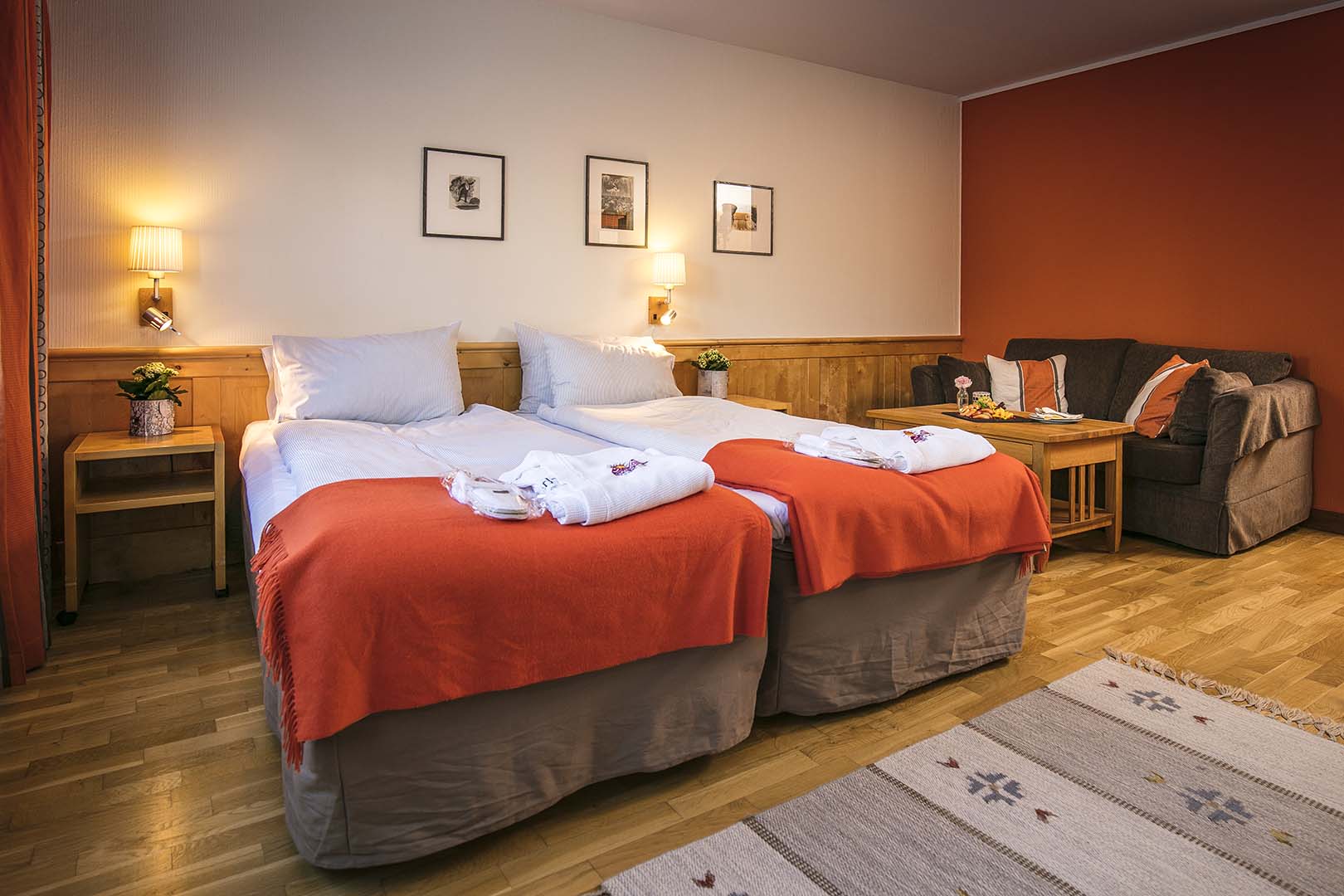 Attracting Swedes as well as foreign visitors, Storhogna is easy to get to, with direct flights from Stockholm or by train to nearby Röjan and a 20-minute transfer bus. This winter, there will also be direct flights from London and Berlin.
With the mountains right at your doorstep, Storhogna has something for everyone. Whether it's skiing, nature, relaxation or a sublime food experience you're looking for, or just the chance to spot a reindeer, you won't be disappointed.
Web: storhogna.se
Facebook: storhogna
Instagram: @storhogna
Subscribe to Our Newsletter
Receive our monthly newsletter by email