Strøjer Tegl: Building a guilt-free, green future
Text: Louise Older Steffensen | Photos: Strøjer Tegl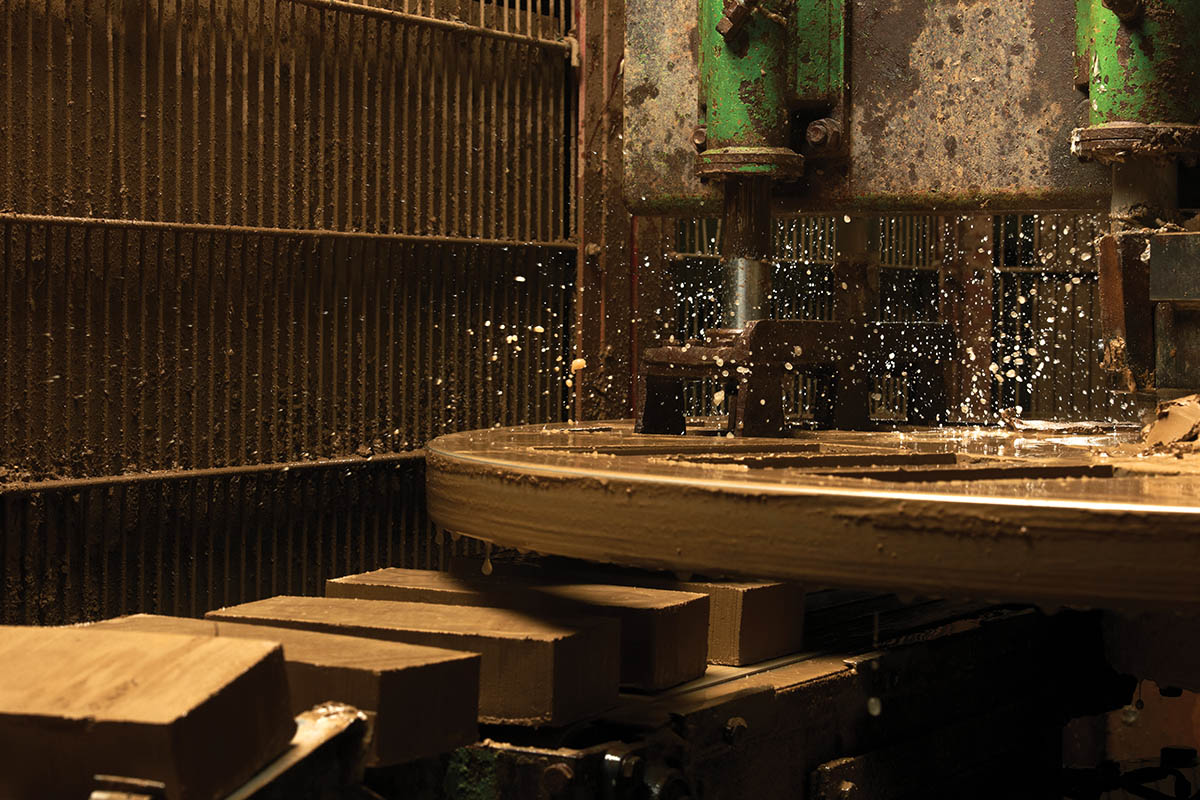 As three little pigs learnt the hard way, straws and sticks won't work if you want to build a sustainable, long-lasting house. What you need is bricks, and lots of them. We might not notice them a lot of the time, but bricks are everywhere, particularly in Denmark where brickworks used to be scattered throughout the countryside. Today, only a few survive. One of those original brickworks is Strøjer Tegl, which has been in the Strøjer family since the 1860s. The company may be old, but it is building bricks for the future.
Clay has been used for pottery since the Neolithic Stone Age. It was one of the first ways that human beings sculpted nature to improve their world, and the material worked so well that 20,000-year-old clay pottery and sculptures are still around today. 9,000-year-old brick cities still partially stand in Turkey. In summary: bricks stand the test of time better than almost any other building material. "When you look at the long term, bricks are among the most sustainable materials we have," says Kasper Damsø, CEO of Strøjer Tegl. "It does take some work and energy to make the bricks, but once they're made, they'll last."
Never-ending possibilities
Brick-burning technology came to clay-laden Denmark in the 13th century, and Danes took to brickwork like fish to water. Red bricks in particular spread throughout the country, and many of Denmark's most beautiful castles share a red brick façade and green iodised copper roofs. In the early 20th century, yellow brick houses popped up everywhere. "Bricks are very well suited for the northern European climate," Damsø says. "They can keep the cold out, they can withstand the Danish wind and are strong enough to withstand any amount of snow, too. They also, importantly, add a nice, safe, warm expression to our houses and feel nice to the touch."
Bricks are as popular now as ever. "No one hates bricks," Damsø continues. "Whereas a lot of other building materials may split opinions, there is something deeply familiar about bricks that I think a lot of people find reassuring. They make for a nice climate inside and out." Many elect to go for a more contemporary look, and statement bricks are becoming increasingly popular. Today, almost anything is possible, and white, black and grey brick buildings add modern alternatives to the traditional red and yellow façades of our suburbs and cities. As Strøjer Tegl's Brick_Styler function displays, different combinations of brick colour, fugue colour and roof tile colour can endow the same building with drastically different expressions.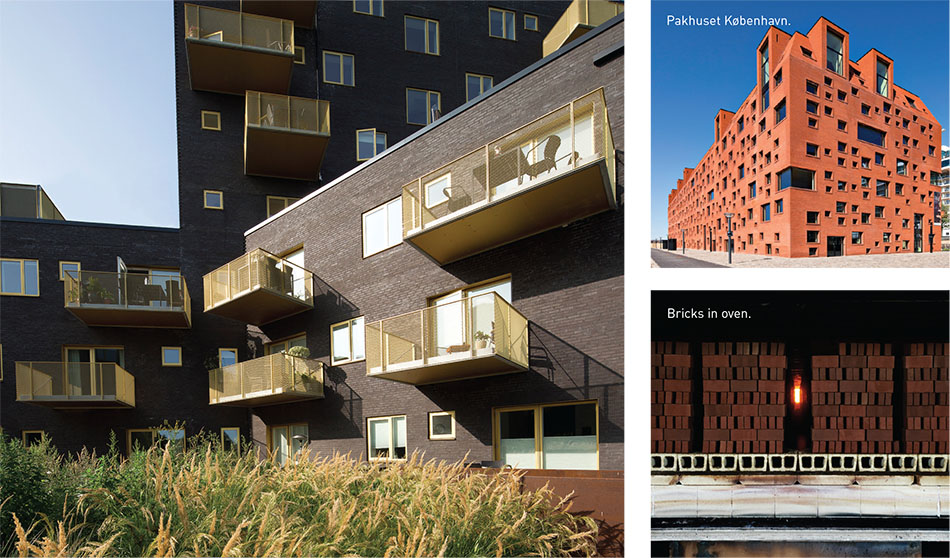 Bricks can be green
"It is incredible how different bricks and tiles can look. The basic blocks may look the same, but there is an almost endless choice in the nuance and colour, and though we can't necessarily see it, the composition of the brick has come a long way, too," says Damsø. While the basic principles of clay and an oven still apply, the process of brickmaking has become a lot more refined. Strøjer Tegl uses both traditional tunnel kilns and now also the bottom-loading ovens, which allow for completely even temperatures throughout the kiln, and thus a tightly-controlled environment, which reduces waste.
"We're very proud to say that we run the most energy-efficient production line and that building a standard-size one-family house with our bricks today has the same impact on the environment as the carbon footprint of one person flying from Denmark to Thailand," Damsø reveals. "Still, we're always striving to improve and spend a lot of money developing future production methods." These include ovens that run on biogas, which has paved the way for a truly impressive achievement: they now produce Denmark's first CO2-neutral bricks. "You won't be able to see a difference when you look at the bricks, but we do everything we can to make them as environmentally friendly as possible."
Apart from optimising the burning process, Strøjer Tegl uses as many recycled components as possible, helping to reduce waste from other industries, too. At the moment, they use recycled Rockwool and crushed-up old bricks and tile as some of the ingredients in their new bricks. "Becoming greener is a continual process," Damsø says. "We seek to improve bit by bit. At the moment, we're looking at incorporating using pulverised old bathroom fixtures, too. We like to think of our bricks as the organic alternative."
Strøjer Tegl's bricks have been used in high-end building projects from Sweden to London. In Copenhagen, they are currently in talks with Frederiksberg municipality, where they're looking at the viability of reusing the pre-existing building materials when new public buildings are constructed. They have already provided the bricks for Frederiksberg's beautiful new courthouse, whose wavery façade proves that bricks can also look soft. While Arne Jacobsen's iconic building is being restored, the National Bank of Denmark will move into Pier47 on Langelinie, which uses Strøjer Tegl bricks in an equally contemporary way, but which results in a very different building. It's comforting and inspiring that these ancient building materials will see us through to a brighter, greener future, too.
Web: www.strojertegl.dk Facebook: StrojerTegl
Subscribe to Our Newsletter
Receive our monthly newsletter by email