Svartsö Krog
Text: Hanna Andersson | Photos © Svartsö Krog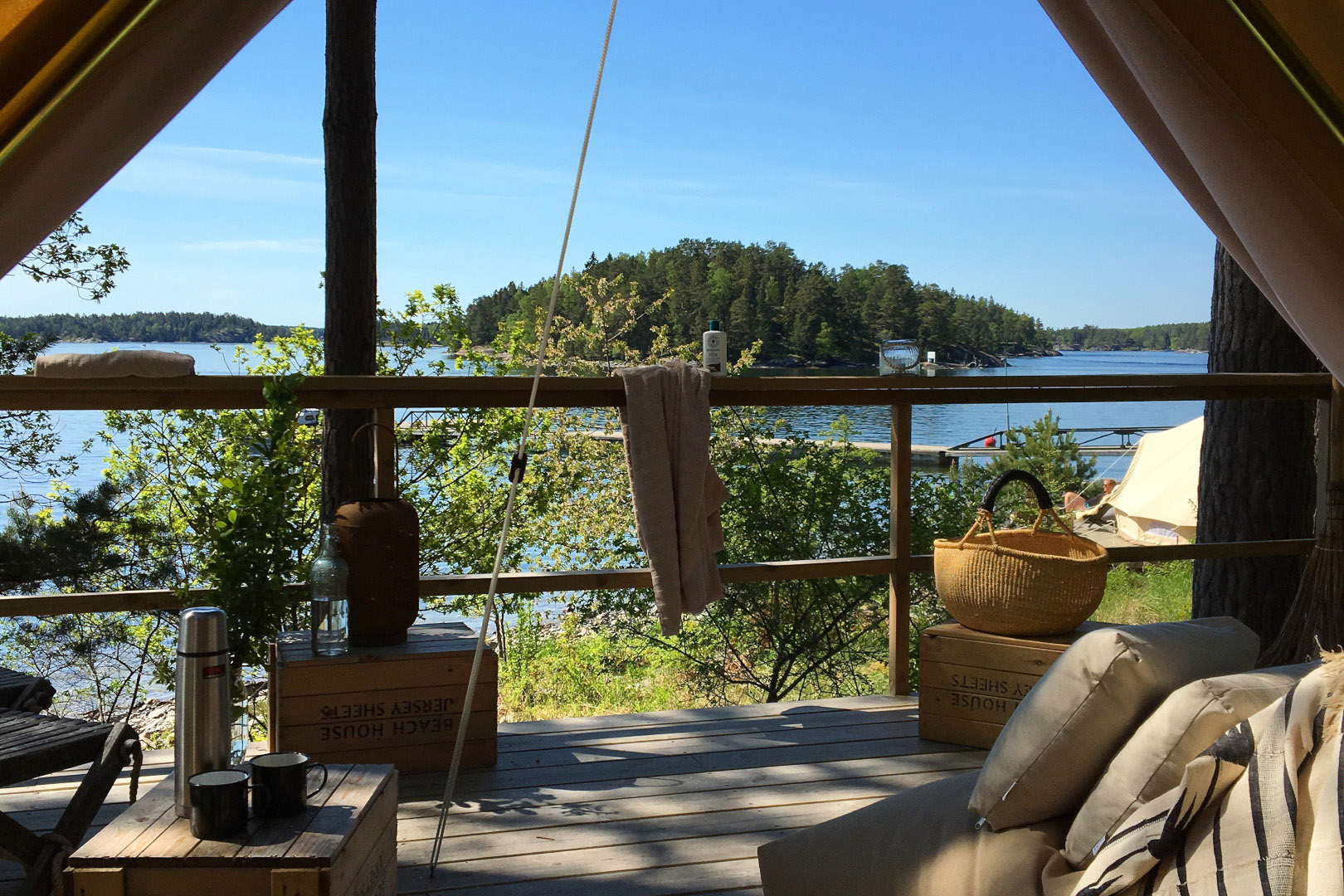 A high-quality restaurant in the middle of Stockholm's archipelago
S tockholm's archipelago is something special. It is a paradise of islands that you can only get to by boat, and which is only inhabited by 10,000 people during the winter. But during summer, the islands transform into a well-visited gem, perfect for a summer house or simply a day out. On one of the islands, Svartsö, you can visit Svartsö Krog, a Swedish restaurant in the middle of the archipelago.
"One of the charms with our restaurant is that you can only get here by boat. We have a dock where you can moor your own boat, or you can take the Waxholms ferry boat," says founder and head chef Henrik Sauer.
Sauer and his business partner, Mikael Fredriksson, bought the restaurant seven years ago and have always had a clear vision. "This will be our seventh season, which is fantastic. Our ambition has always been to run this restaurant like one in Stockholm, to keep it at the highest level and not fall into the 'archipelago kitchen'. We have less meat on the menu, we love vegetables, and we never use anything ready-made. Our menu is our food, made from scratch. We want our food to be as locally produced as possible, but sometimes it's tricky because it's still a big restaurant where we want to have high quality," says Sauer. "However, we do pick a lot of berries and mushrooms ourselves, especially during spring and autumn, and we buy fish from a fisherman on an island nearby and buy our meat from Swedish farms. The restaurant is quite big, warm, and modern, and we want to keep both service and the overall experience on a high level without it being too posh or difficult."
So, what makes Svartsö Krog special? "Because of the clear change of seasons in Sweden, and the wide food palate available, we have chosen to change our menu often throughout the season: almost weekly, actually! We keep it short, but there is something for everyone. We also update our wine and beer list with products from microbreweries and small vineyards and spend a lot of time combining good food with good drinks. And all of this makes our guests want to come back and try more. We are also proud of our connected canvas tents that we have decorated as hotel rooms, but the pressure is high and the rooms are already booked for the summer," Sauer explains.
Although it can be tricky to run a restaurant on an island, Sauer knows it will work out. "In the beginning, the consistency of turnout depended on the weather, but now we have built up a reputation, which means that we stay busy throughout the season. We want to have people coming in from town, but we also want Svartsö Krog to be a place where the people of Svartsö can come in and have a meal. Svartsö is one of the busier islands in the archipelago, because the school is located here, where kids from the other islands come every day. It feels more alive that way, and we want to be a part of that."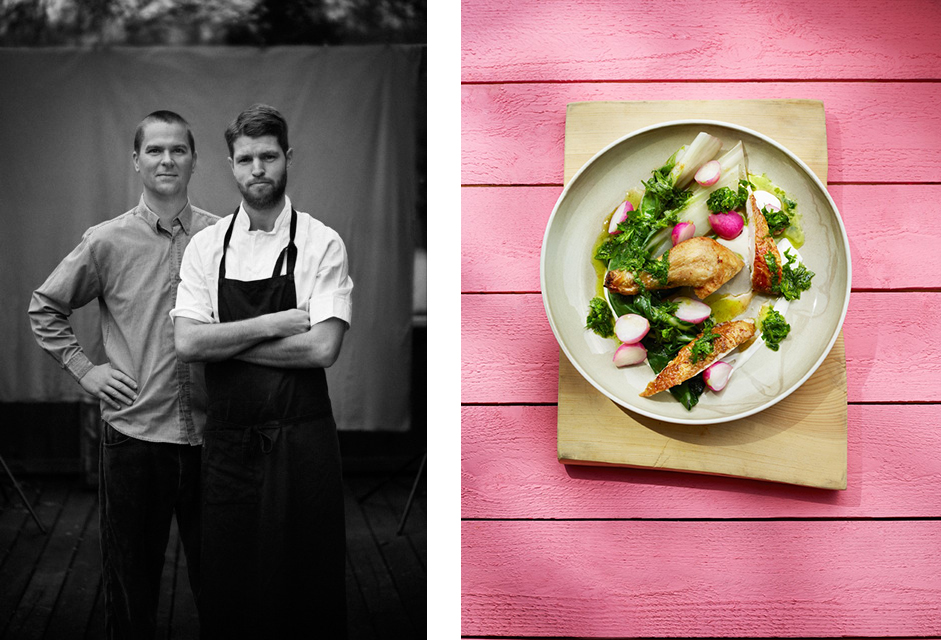 svartsokrog.se Facebook: Svartsökrog Instagram @svartsokrog
Subscribe to Our Newsletter
Receive our monthly newsletter by email