Sydkustens at Pillehill: Good local food, wines to die for
By Malin Norman | Photos: Sydkustens at Pillehill
Sydkustens at Pillehill is regarded as one of the best wine destinations in southern Sweden, with a fabulous restaurant and a wine bar with an award-winning wine list. Plus, you can stay the night in the cosy four-star countryside hotel.
Sydkustens at Pillehill is a restaurant, a wine bar and a small hotel on the south coast of Sweden, set up in 2015 by Jannike Briesenland-Lister and Johan Lister. "We have a passion for wine and food in combination, and decided to go all in," says Briesenland-Lister, with a smile. She is the CEO but also head chef and sommelier, setting the menus and deciding the recipes, using wines as the base.
From the outset, the founders have focused on the combination of fabulous wines and tasty food, locally produced if possible and with ingredients picked from their own garden. The dream of developing a true wine destination is well on its way to reality, with an award-winning wine list, a continuously-developing wine cellar with high-quality wines, popular tasting events, and even vines growing outside the window.
Food and wine destination with local produce
The restaurant has a set menu that varies based on the seasons – sometimes on a daily basis, depending on what is available from local suppliers. The chef bases the menu and recipes on the wines, which is quite unusual: "You can cook food in so many different ways and add a wide range of spices and herbs, but you can't change the flavour of the wine. That's why I use wine as a starting point and go from there."
Local produce is clearly important, also when it comes to wine. What many might not know is that despite the cool climate, Sweden has been an official wine country since 1999. These days there are some 60 commercial wine producers, focusing mainly on white wine, sparkling wine and rosé. "The types of green grapes cultivated there are aromatic and have high fruit acid, resulting in refreshing wines with green notes, which pair really well with spring specialties such as asparagus and rhubarb."
Pillehill was nominated for the Special Jury Prize 2022 by Star Wine List, a guide to the best wine bars and restaurants, and their extensive list of Swedish and international wines is considered one of the best in the country. In fact, Pillehill has just received Gavelinwine's award Best Wine List 2022 with Swedish Wines, for its focus on locally produced wines. "Working with Swedish wines came naturally for us and even though we have amazing wines from around the world, we are extra proud to show what Sweden can offer."
Cosy four-star hotel with breathtaking views
One of the highest situated estates along the southern coast, Pillehill has stunning views of the surrounding rapeseed fields, and the sea is only two kilometres away. The restaurant's terrace has an ambiance of being in a southern-European wine region, and the greenhouse is a calm oasis where you can relax with a glass of wine.
The idyllic Pillehill combines a peaceful countryside setting with activities related to the world of wine and food. Wine enthusiasts and gourmands from near and afar come for dinner or tutored wine tastings with friends, but this is also a popular destination for romantic getaways, small, intimate weddings, and company events such as conferences and team meetings.
Guests will be able to experience a little something extra in cosy, individually decorated rooms, suites and guest houses on the estate. And Pillehill is pet-friendly too, so pooches are welcome in most rooms and in the restaurant.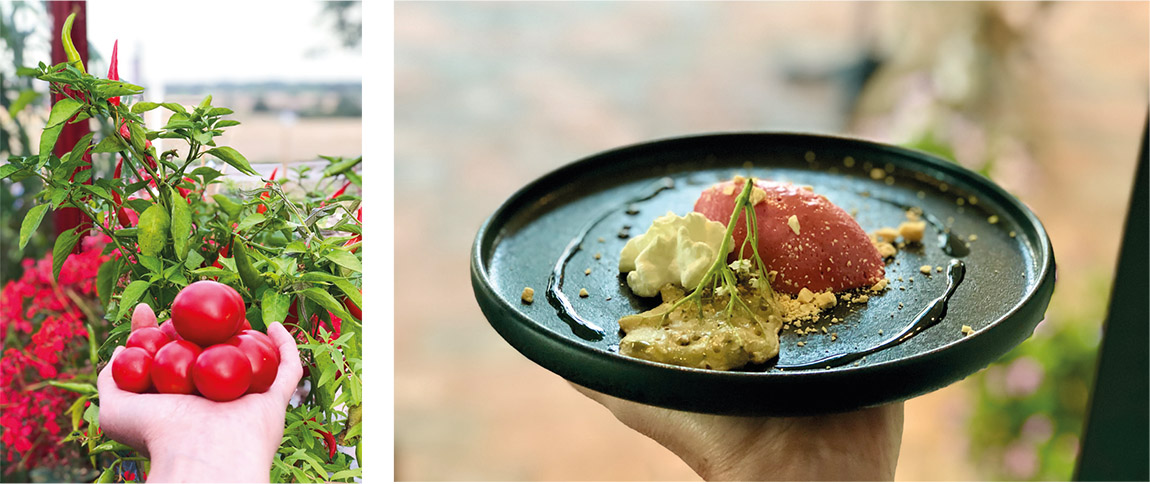 Web: www.pillehill.se Facebook: sydkustensatpillehill Instagram: @sydkustens_at_pillehill
Subscribe to Our Newsletter
Receive our monthly newsletter by email