TAK: Stockholm's largest rooftop venue has something for everyone
By Linda A. Thompson | Photos: TAK
From April to September, the line to get into Northern Europe's biggest rooftop venue – which offers high-end Nordic-Japanese cuisine in an informal, lively setting – stretches around the block.
In just five years, TAK has become a leading destination in Sweden's capital, packing eight rooftop venues into one location. One of them – the sprawling 150-seat, Nordic-Japanese restaurant TAK – is inspired by the vision and philosophy of TAK's culinary leader, Frida Ronge.
"That means Nordic flavours and produce with Japanese cooking techniques and flavours," explains Henrik Jakobsen, TAK's general manager. One of the restaurant's signature dishes, chirashi sushi, combines Nordic Salmon, Nordic seaweed furikake, local vegetables and TAK's own gari, made from Swedish rutabaga and served on sushi rice.
Under the same roof, you'll also find a high-energy bar with a sprawling terrace, and the Izakaya restaurant, offering a street-food take on the main restaurant. Then there's Unn – a teppanyaki restaurant with an eight-course menu that can welcome parties of up to ten people.
TAK also houses one of the city's most exclusive private venues, IMA. Jakobsen explains that 'ima' means living room in Japanese. "And that's what we wanted to create – a kind of living room-feel cocktail lounge" he says.
Finally, there's SUS – short for Stockholm under the Stars – a festival-vibe rooftop venue centred around well-mixed cocktails, carefully curated street food, and DJ sets.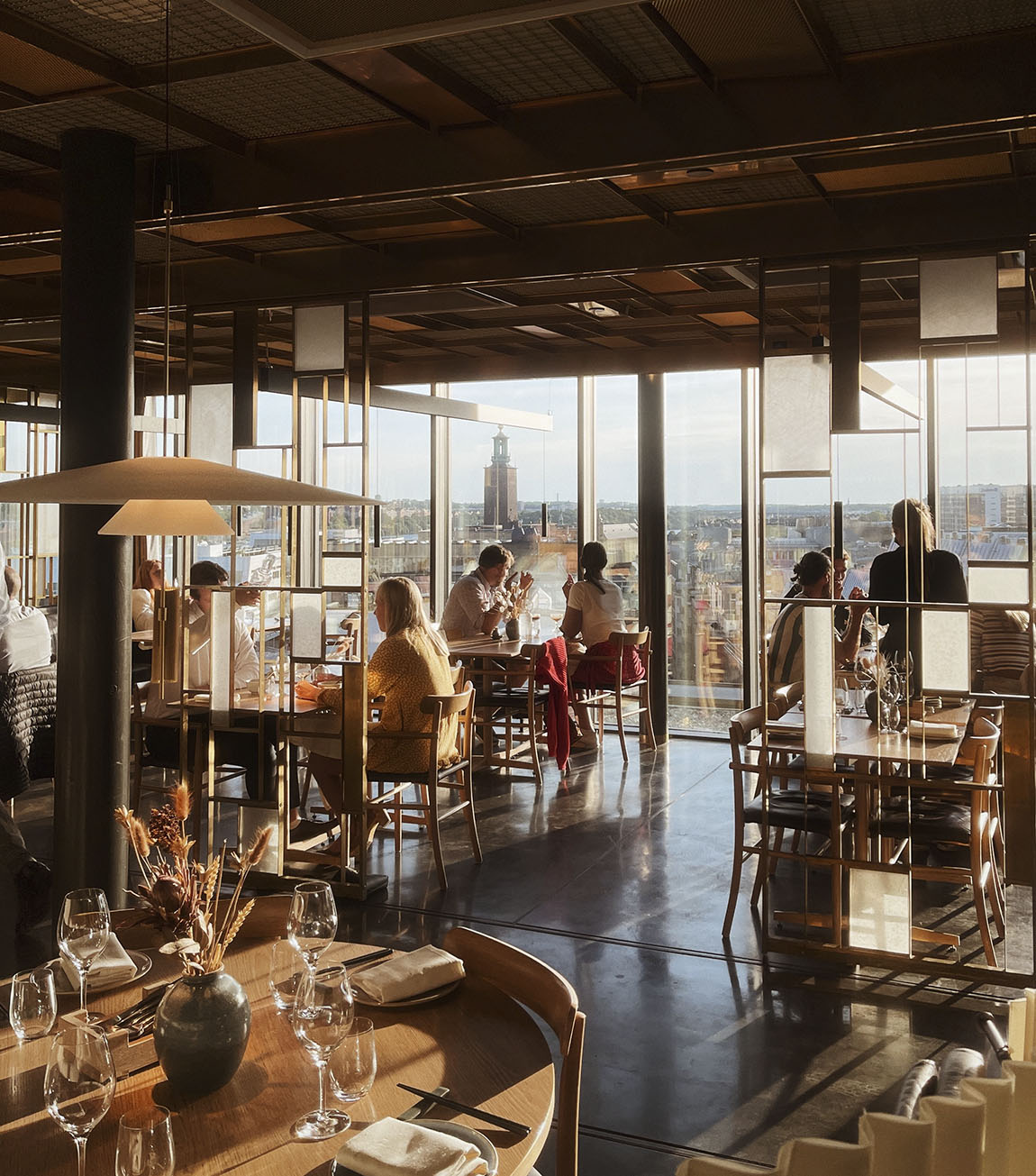 Biggest in Europe
"All together, we are without a doubt one of the biggest rooftops – not just in northern Europe, but in Europe as a whole," Jakobsen says, adding that the range of experiences on offer has been key to TAK's success. "That's why there's a queue that winds around the block from April to September. Because there's so much up here."
The common ethos behind all the siblings in the TAK family is to introduce guests to new experiences. They have run sushi workshops with Frida Ronge, yoga classes as part of Sunday brunch events, and host regular sake tastings that introduce guests to the world of the fermented rice drink. "We love to educate our guests in our world of Nordic Japanese cuisine, beverages and experiences – that's really what we stand for."
More is on the horizon, too. In September, TAK will open a second location in Frogner, a neighbourhood to the west of Oslo's city centre. Why? "Because we've seen that our combination of high-end Nordic-Japanese cuisine and an informal, lively setting really appeals to guests. And we think it'll work incredibly well in Oslo, too."
Web: www.tak.se Instagram: @tak_stockholm Facebook: takstockholm
Subscribe to Our Newsletter
Receive our monthly newsletter by email