Takatalo & Tompuri Brewery: Craft beer that's rooted in tradition
By Jo Iivonen | Photos: Vesa Hovi
L ocated in south-eastern Finland, on an estate that's been in the same family for some 300 years, Takatalo & Tompuri Brewery has carved out a name as a producer of award-winning beer that puts simplicity and purity in the spotlight to let the beauty of the terroir shine through.
Takatalo & Tompuri has been making waves on the beer scene for the last few years, culminating in several medals at the 2019 European Beer Challenge. So, what's behind the niche operator's rapid rise to the top? "Authenticity," says Mikko Suur-Uski, who founded the current operation on a family estate in 2016.
"What's been happening in the world of fine dining is now being replicated in beer," Suur-Uski continues. "We're seeing a kind of return to the roots, products that focus on simplicity, the quality of the ingredients."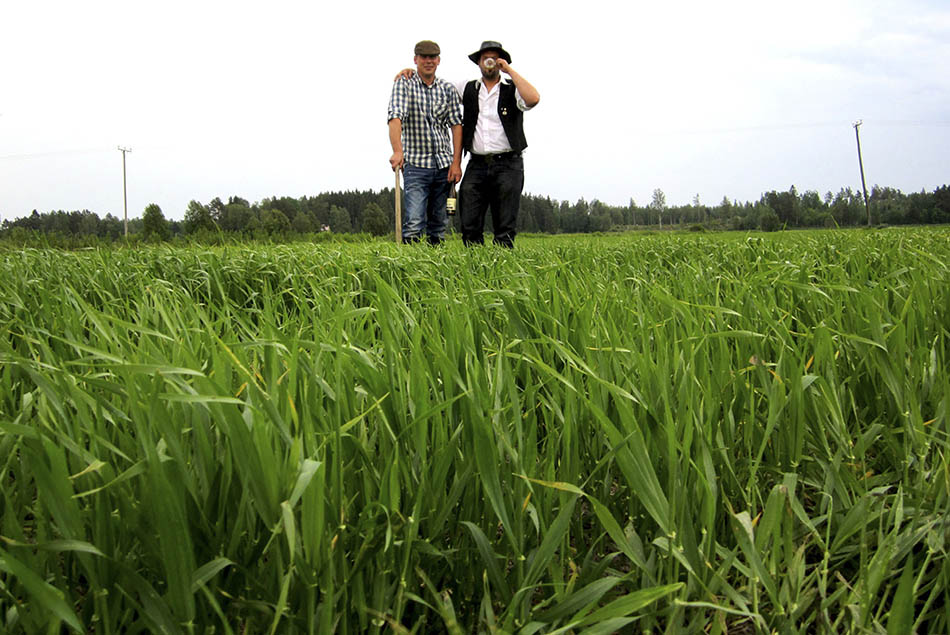 Field to bottle
Setting up the brewery has certainly been a return to the roots for the beermaker, a former chef who took over the family estate to carry on a tradition. "I looked at the farm and realised we could set up a brewery where 100 per cent of everything is produced in-house. From the field to the bottle – that's the philosophy we follow every step of the way."
The efforts have proven successful. The first product to be launched in 2016, the KASKI Kylmäsavulager, immediately claimed the top spot as Finland's best lager in 2017. Two years later, the light-coloured, cold-smoke lager won a gold medal at the European Beer Awards, an event that is recognised as one of the industry's most important trend barometers.
But it's not just lager that's causing a stir. The KASKI Mustakaura, a soft take on black beer, also scooped up a gold, while two other products were awarded silver. The KASKI Neljä Viljaa, a light beer made with a combination of oats, barley, wheat and rye, was recognised in its category, as was the KASKI Heller.
Back to basics
After an era dominated by an ever-expanding range of IPAs, often characterised by double dry-hopped complexity and heaviness, many beer aficionados are now turning to more clear-cut drafts. "That's what we're focused on," Suur-Uski says. "Our products let the character of the terroir shine through. But we do so while also continuously honing our production methods."
Web: takatalotompuri.com Facebook: Takatalo & Tompuri Brewery Instagram: @takatalotompuri
Subscribe to Our Newsletter
Receive our monthly newsletter by email