Tällberg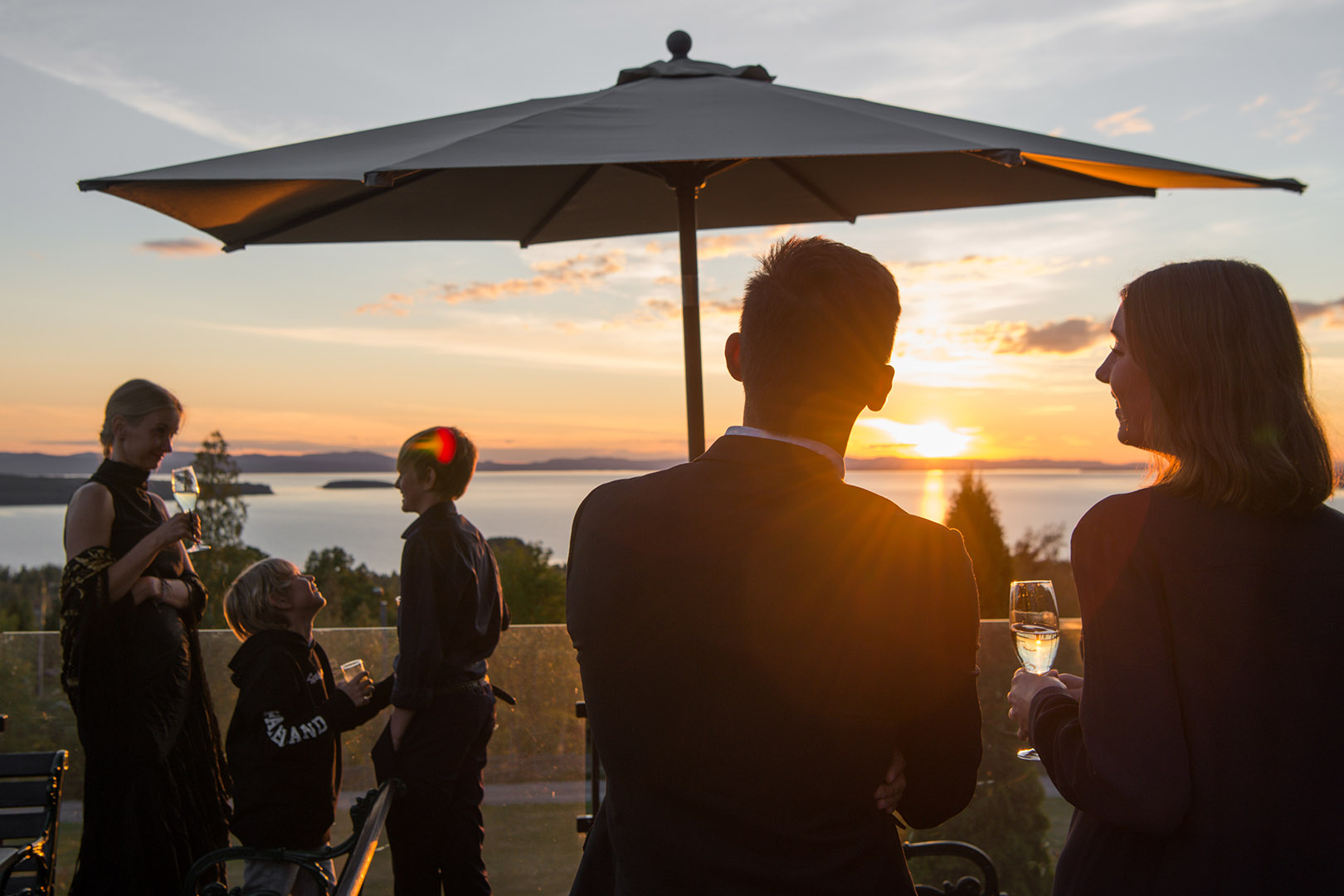 Immerse yourself and relax in the heart of Sweden
TEXT: LINNEA DUNNE | MAIN PHOTO: TORLEIF SVENSSON
With a rich cultural heritage, stunning views of untouched landscapes, and a warm, welcoming attitude known as the Tällberg spirit, the village of Tällberg is the perfect blend of all the best things Sweden has to offer, condensed into one unforgettable locality. Come for peace, music, seminars or the locally produced food and drink – and then return, again and again.
"Many people who come here are stunned – it's incredibly beautiful and relaxing. There's plenty to do if you want to keep busy, but most people end up essentially just kicking back – it's that kind of place," says Anna Wiklund. She works at one of the eight accommodation establishments in what is Sweden's most hotel-dense village, Tällberg. Only 250 people live here permanently, but during peak season, in the summer, the village truly comes to life.
"In the winter, it's a bit like Narnia," Wiklund continues. "You're enveloped by the snow-covered trees, and a winding road takes you through the village, past traditional, red timber houses." In addition to traditional cottages and roundpole fences, Tällberg boasts stunning views across Lake Siljan. "You can see the blue mountains on the horizon and a church sticking out in the middle. It's like arriving right at the heart of Swedish culture."
The name, Tällberg, means 'the pine-clad mountain', and refers to its location on the slope down to the lake. It was a farmers' village of no more than 30-odd houses up until 1914, when the railway came. As more and more people discovered the hidden gem with its mesmerising sunsets, tourism took over as the main industry. Today, the village marries traditional fiddle music and tassled gartles with modern, effective conferences.
Come snow, rain or shine
Many loyal Tällberg fans visit in the summer. The peace and quiet is a key appeal for most, but you can also experience both world-class art and well-preserved cultural heritage. Zorngården, formerly the home of renowned painters Anders and Emma Zorn, is located in Mora, just a 45-minute drive away, and you can get to Carl Larsson's home in Sundborn in less than an hour. You can watch ceramics take shape in nearby Nittsjö or experience the craft and creation of the legendary Dala horse at Nusnäs. Or why not learn all about the place that supplied Europe with two-thirds of its copper needs, Falun Mine?
In recent years, music fans have started flocking to the county of Dalarna to experience unique music performances at Dalhalla, an open-air theatre in a former limestone quarry. Artists including The Beach Boys and Patti Smith have performed at the breath-taking venue, and this summer's line-up includes Iggy Pop and Mando Diao. Those who prefer traditional tunes do not have to travel far either, as the folk music festival Musik vid Siljan takes place during the first week of July every year. Later that month, vintage car fans take over the streets of the nearby town Rättvik, as Classic Car Week kicks off.
Left Photo: Barbro Sjöholm Right Photo: Hans Christiansen
"Families with kids tend to enjoy a day trip to Leksand Sommarland (about a 15-minute drive away), with its fun fair and water park, but we have a gorgeous pier here in the village too, where you can spend entire days relaxing," says Wiklund, adding that the Midsummer celebrations are in a league of their own in this part of Sweden. "Each farm has its own celebration, and we raise our own pole in the village too. It's an important tradition that's being preserved, with fiddle music, traditional costumes and wreath-making alongside traditional food and drink."
Thrill-seekers and fitness fans will enjoy exploring the lush woods surrounding Tällberg, along with the beautiful cycling paths and trails for runners and hikers – and let's not forget the nine-hole golf course. Or you might consider a winter trip instead, as there are ski slopes nearby for beginners and families. If visiting around Christmas, Tällberg turns into a magical, snow-clad winter wonderland with a range of Christmas packages at the different hotels.
Remote conferences just 2.5 hours from Arlanda
But it's not just families and holiday-goers who have discovered the beauty of Tällberg. Throughout the year, the village welcomes countless conferences and seminars of all sizes – sometimes in collaboration between seven local hotels, which together offer 1,000 beds. "Everything's handy as all hotels are within walking distance, and there's plenty of space for us to put up marquees for big events," says Wiklund.
Between 2005 and 2013, the annual event Tällberg Forum welcomed global leaders to the village to discuss issues surrounding globalisation and positive change. More than 300 participants from 54 different countries attended the event, including then US foreign minister Hillary Clinton and Sweden's Crown Princess Victoria.
If it's good enough for royalty and world leaders, as well as arguably the most honest of critics – children – it is probably safe to say that Tällberg can offer both charm and quality in abundance.
One village, eight hotels
Tällberg is the most hotel-dense village in Sweden. Here are seven of them, which pride themselves on exceptional service and a collaborative spirit:
Klockargården
Villa Långbers
First Hotel Tällberg
Åkerblads Hotell, Gästgiveri och Spa
Dalecarlia Hotel & Spa
Tällbersgården
Green Hotel
Five things not to miss when in Tällberg
Falun Mine – a cultural-historical must-see.
Dalhalla – an unforgettable musical experience, complete with a hotel package including breakfast and transit to and from the event.
Zorngården and Carl Larsson-gården – the former homes and stories of two of Sweden's artistic giants.
Vasaloppet – or at least the opportunity to ski a section of the renowned cross-country skiing race, from nearby Mora.
Tällberg half marathon, boasting a challenging, incredibly hilly route.
Web: upplevtallberg.se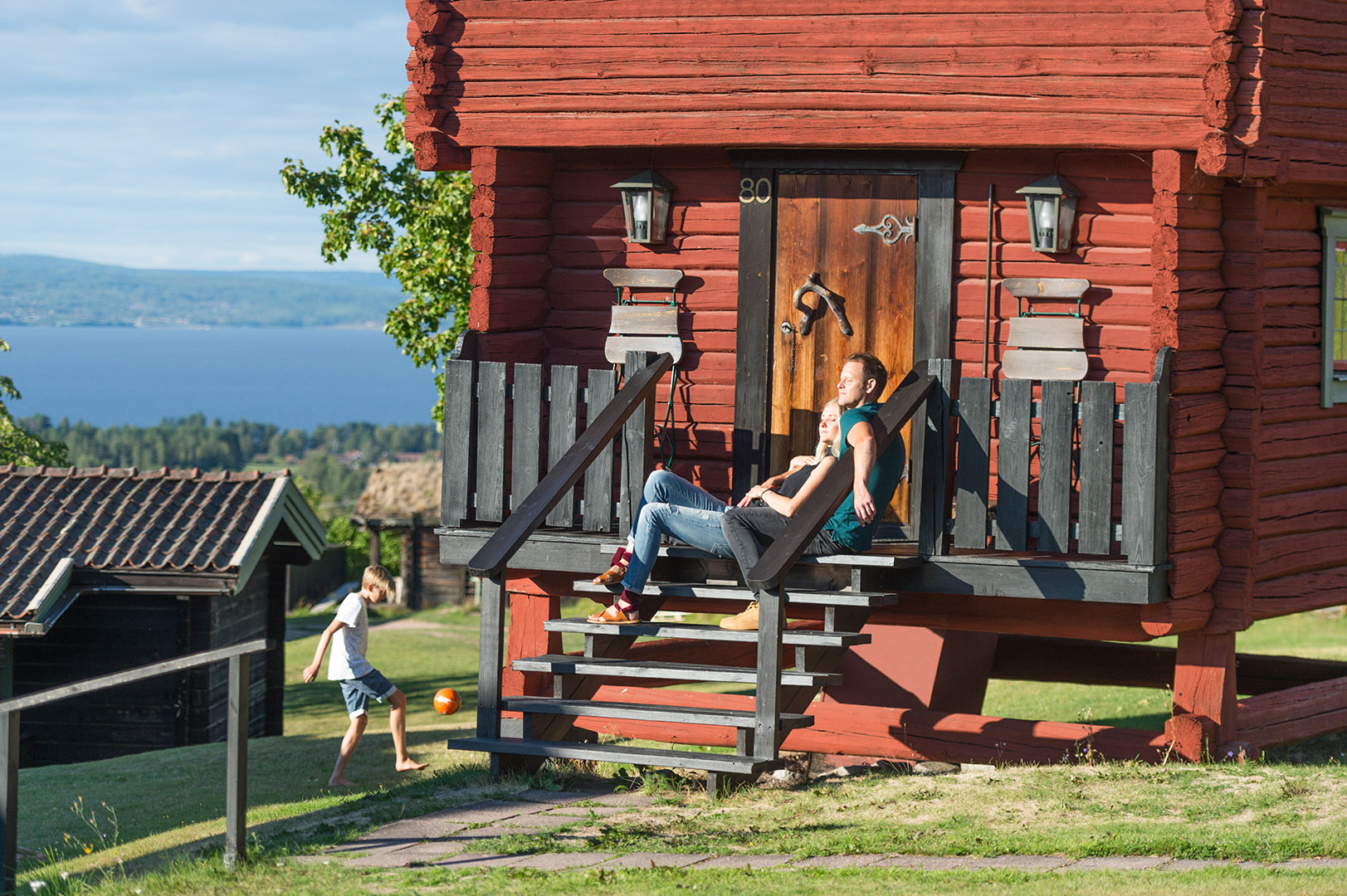 Photo: Torleif Svensson
Subscribe to Our Newsletter
Receive our monthly newsletter by email