Tapiola Sinfonietta: From Viennese classics to ambient and jazz
Text: Mari Koskinen | Photos: Tapiola Sinfonietta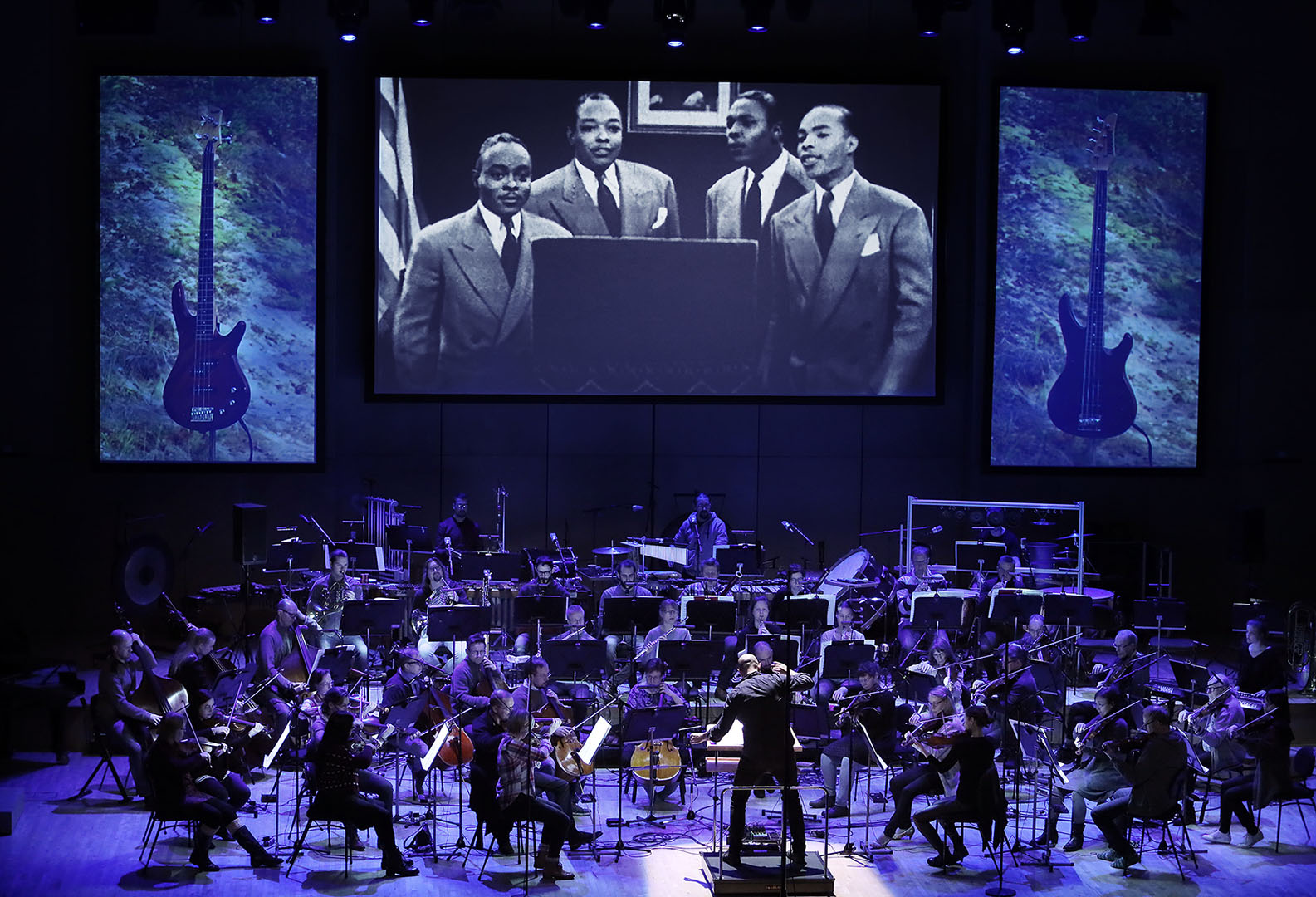 The Tapiola Sinfonietta, the orchestra of the City of Espoo, is a top-level chamber orchestra whose guest performers include leading Finnish and foreign conductors and soloists. For 30 years, the orchestra has maintained a core repertoire of the Viennese classics, but the ensemble is also eager to perform contemporary works and children's music and to participate in multi-genre productions.
"More than half of our 43 musicians have been in the orchestra since the start in 1987," says Juha Ahonen, general manager of the orchestra. "We are known for our broad and diverse repertoire, and also for occasionally performing without a conductor. Unlike in any other Finnish orchestra, artistic planning is done by the orchestra itself."
The home stage is at the Espoo Cultural Centre in Tapiola, Espoo. It is located just outside Helsinki and is easily reached by the underground in just 15 minutes. They also play at the Sello Hall in Leppävaara, Espoo, and the orchestra tours regularly in Finland and abroad.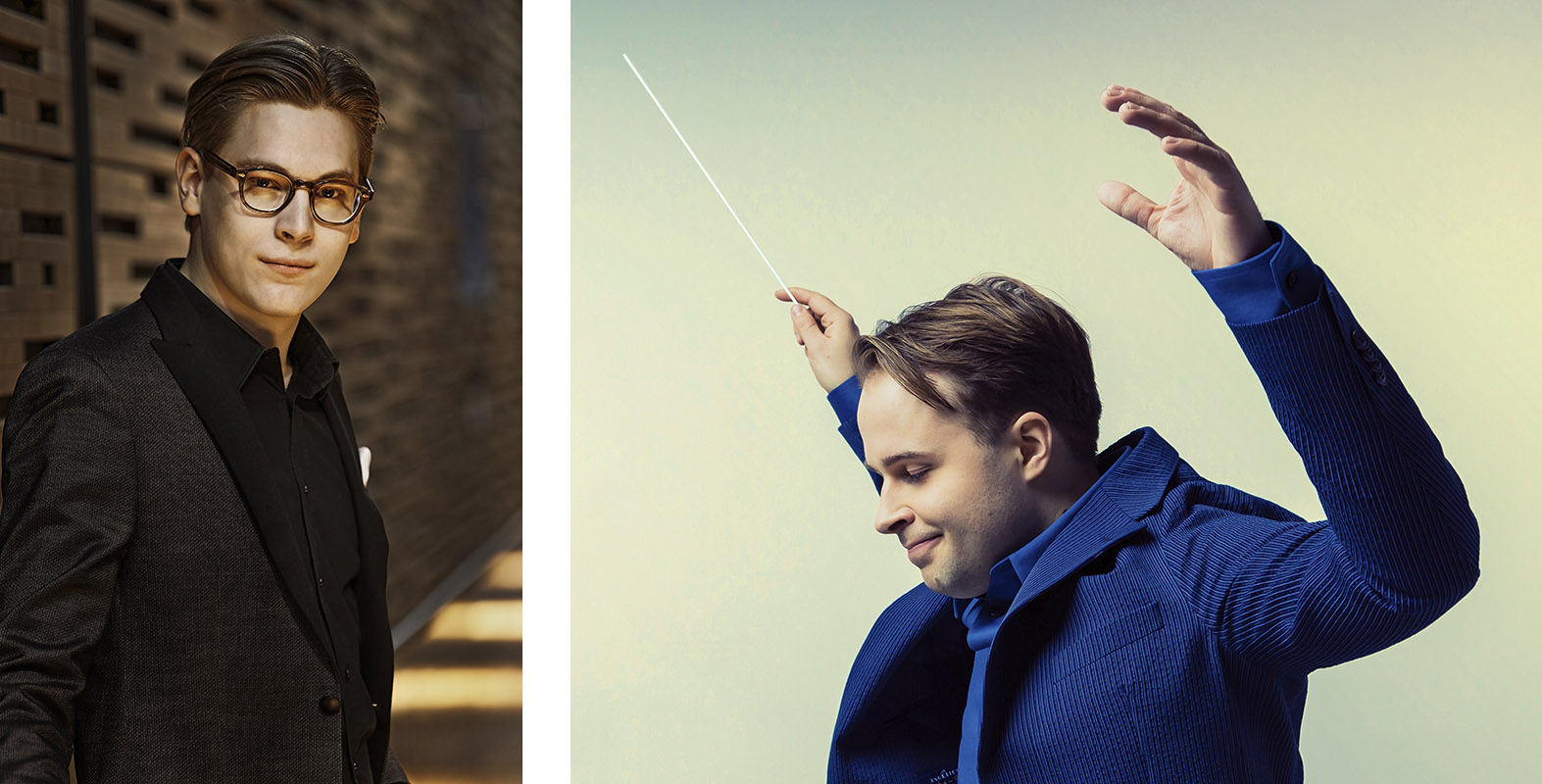 Left:Conductor/cellist Klaus Mäkelä is Tapiola Sinfonietta's artistic partner and conducts all the Beethoven symphonies during this period, 2018-2020. Photo: Heikki Tuuli. Right: Conductor Taavi Oramo is the first artist-in-residence at Tapiola Sinfonietta. Photo: Tero Ahonen
Artistic partners
Tapiola Sinfonietta has made over 70 recordings, and its finely tuned sound on the records has attracted big names such as Maestro Mario Venzago, who had heard Tapiola Sinfonietta's recording and later wanted to partner with the orchestra.
The orchestra is famous for its talented and carefully selected partners, with whom they enter into close collaboration for a period of several years.
"We have been appointing Artists in Association since 2006," explains Ahonen. "In recent years, the multi-talented Finnish guitarist/composer/singer Marzi Nyman and conductor/cellist Klaus Mäkelä have been our artistic partners. This year we appointed conductor Taavi Oramo as our first artist-in-residence."
They have also co-operated with many local festivals, such as Piano Espoo and April Jazz, and are regular participants at the Helsinki Festival, the largest arts festival in Finland. These projects enrich the experience for both the orchestra and the festivals – and especially the audience enjoys it. Tapiola Sinfonietta is truly loved by its audience, and they like to give back; they perform also in hospitals, at care homes and schools, and participate in culture clinics and other social projects.
The next season will again bring outstanding concerts to Tapiola. The autumn programme includes, for example, perhaps the world's best-known conductor, Sir Roger Norrington, conducting his favourite Schumann symphonies. More contemporary music will be conducted by TaaviOramo, who brings together contemporary music by, among others, Jonny Greenwood (Radiohead) with the most expressive composers of the early 20th century, Schönberg and Skrjabin. Klaus Mäkelä conducts a series of Beethoven with the virtuoso Emmanuel Ceysson as soloist.

Tapiola Sinfonietta consists of 43 musicians. Photo: Olli Häkämies.
Web: tapiolasinfonietta.fi Facebook: tapiolasinfonietta Instagram: @tapiolasinfonietta
Subscribe to Our Newsletter
Receive our monthly newsletter by email