The Åberg Museum: The family-friendly gem where art gallery meets jungle
By Ulrika Kuoppa-Jones | Photo: Max Åberg
Escape the city to rejuvenate at the 19th-century farm where endless imagination and cheeky playfulness meet skilful artistry. The Åberg Museum in Bålsta offers something for the whole family, only 40 minutes from Stockholm.
Mr. Åberg himself, Lasse, is the man behind the museum. A real Swedish household name, he was earlier this year awarded the country's finest film award, Guldbaggen, for lifetime achievements and outstanding contributions to Swedish film.
Lasse Åberg rose to fame in the '70s and '80s in comedies about disastrous charter travels that gained a cult following. He also starred as Tarzan's gangly and laidback alias, Trazan, in a hugely popular children's show. There, he entertained and sang with sidekick Banarne alongside some of Sweden's most famous musicians, in Electric Banana Band. Åberg is also a talented graphic designer and artist, known for his humorous twists on Mickey Mouse and other comics.
Immerse your senses and open up your imagination – there are so many things to explore at the museum. Find your inner monkey at Tarzan's treehouse, or enjoy the legendary comic art and one of the world's biggest collections of Disney memorabilia.
The art gallery contains thought-provoking art by Lasse Åberg and permanent exhibitions featuring contemporary giants like Pablo Picasso, Keith Haring, Roy Lichtenstein, Andy Warhol, Jim Dine, Robert Rauchenberg and Claes Oldenburg.
The exhibition Monster och Myter ('Monsters and Myths') by children's illustrator Johan Egerkrans can be enjoyed 29 March. To celebrate Åberg's 80th birthday, a cavalcade of drawings from his early childhood and until the present time will be on display from 1 April.
If you indulge in something yummy at the restaurant, there's also plenty of room to roam in the outdoor play area for little (and big) people on a sugar rush.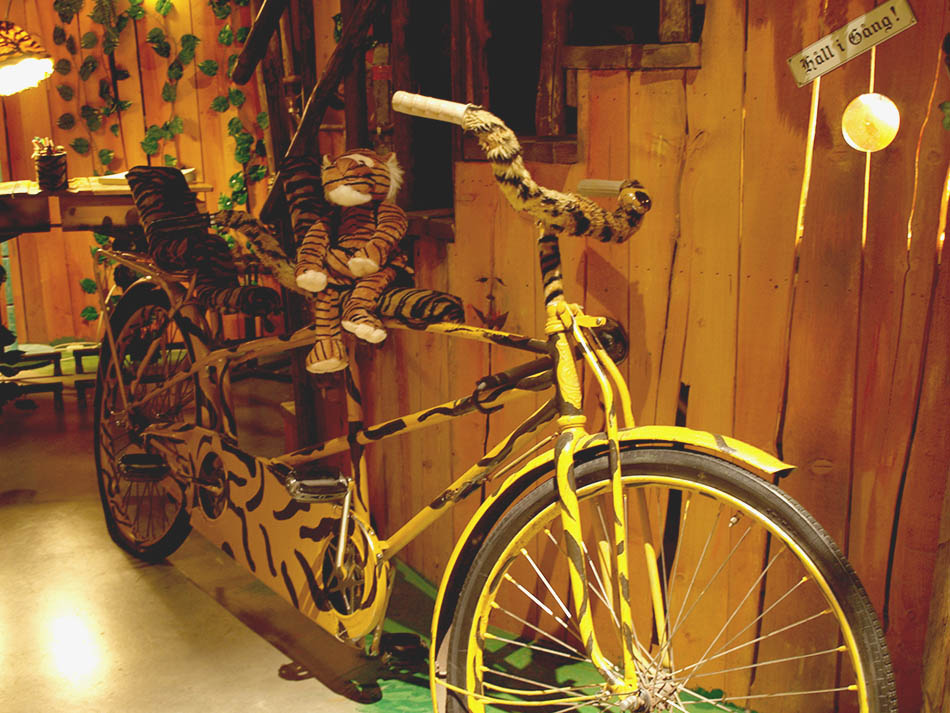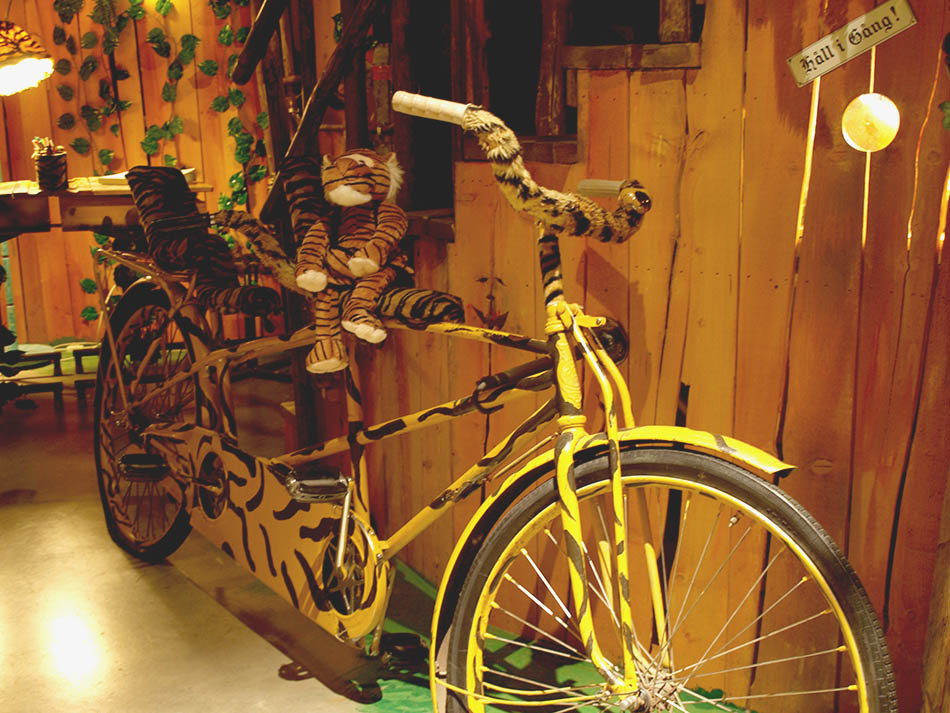 Web: www.abergsmuseum.se Facebook: AbergsMuseum Instagram: @abergsmuseum
Subscribe to Our Newsletter
Receive our monthly newsletter by email