The David Collection
Text: Signe Hansen | Photos © David Samling/Pernille Klemp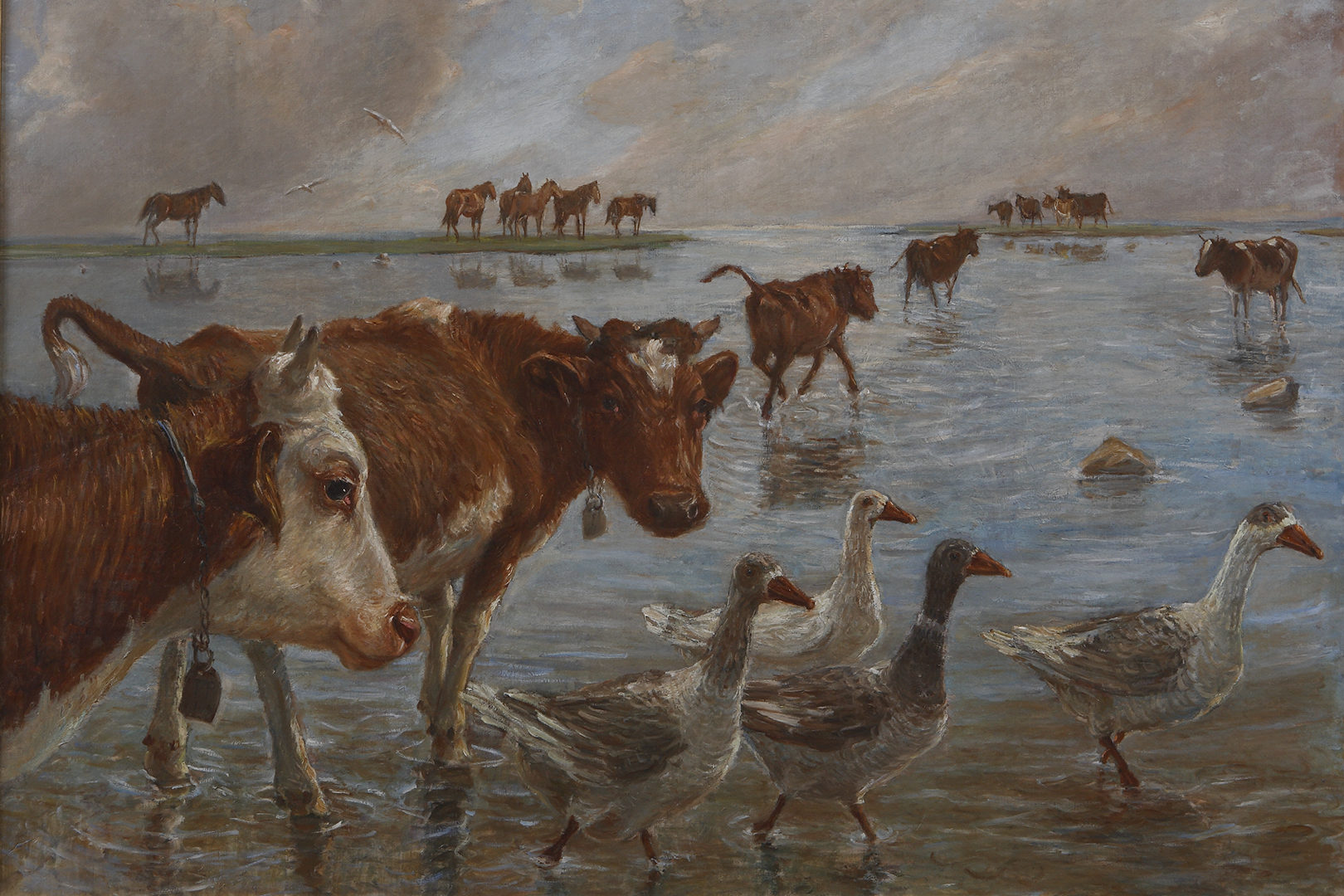 An eye for art
S et in the heart of Copenhagen, the David Collection is, for a limited time, curating a special exhibition showcasing the museum's characteristic collection of early modern Danish art. Like all of the museum's exhibitions, From Philipsen to Salto is free to enjoy within the settings of the original collector's beautiful old townhouse next to the King's Garden.
There is no doubt that the late lawyer C.L. David (1878-1960) had a remarkable eye and passion for art. Inspired by his godmother, Agnes Lunn, a recognised sculptress, David began collecting at a young age. Among his first purchases, made in 1910, were works by J. F. Willumsen, the brothers Joakim and Niels Skovgaard, as well as Vilhelm Hammershøi. Today, the collection constitutes a near-perfect introduction to Danish art from 1850 to 1950, according to curator Peter Wandel. "What is noteworthy is that David picked a number of characteristic works from most of the prominent artists of his time. It was something he had an eye for. He could have, like many others did, dedicated himself to just one or two artists, but instead, he had a very broad scope and collected a handful of works from each artist. It represents a very nice mini introduction to the top artists of that period."
Moreover, the collection presents a number of works that expand the usual perspective on the early modern period. These include, for instance, works by Vilhem Hammershøj's brother Svend as well as sculptures and watercolour paintings by David's godmother Agnes Lunn, one of the few recognised female artists of the time. And, while David was, says Wandel, slightly conservative in his approach to art, the exhibition's 50 pieces also include works by some of the period's more modern artists, such as Svend Rathsack and Alex Salto.
Despite its significance, the Danish collection is just a small part of the David Collection, which is known for its large collection of Islamic art, one of the ten largest in the world. Spanning the period from the seventh to the 19th century, it covers all aspects of Islamic art and highlights unique characteristics such as calligraphy, textiles, ceramics, and miniature paintings.
While the Islamic collection has grown considerably since the founder's death in 1960, the collection of Danish modern art contains almost only its original pieces. It is worth noting that, as a large number of the paintings by Vilhelm Hammershøi are being shipped off to exhibitions in Japan next year (the rest of the Danish works can be seen until the closing of the exhibition in 2020), now is the time to go see them.

From Philipsen to Salto opens on 24 May 2019 and runs until autumn 2020. davidmus.dk
Subscribe to Our Newsletter
Receive our monthly newsletter by email