The National Aquarium Denmark: Den Blå Planet – dive into a world of magic
By Caroline Edwards | Photos: Den Blå Planet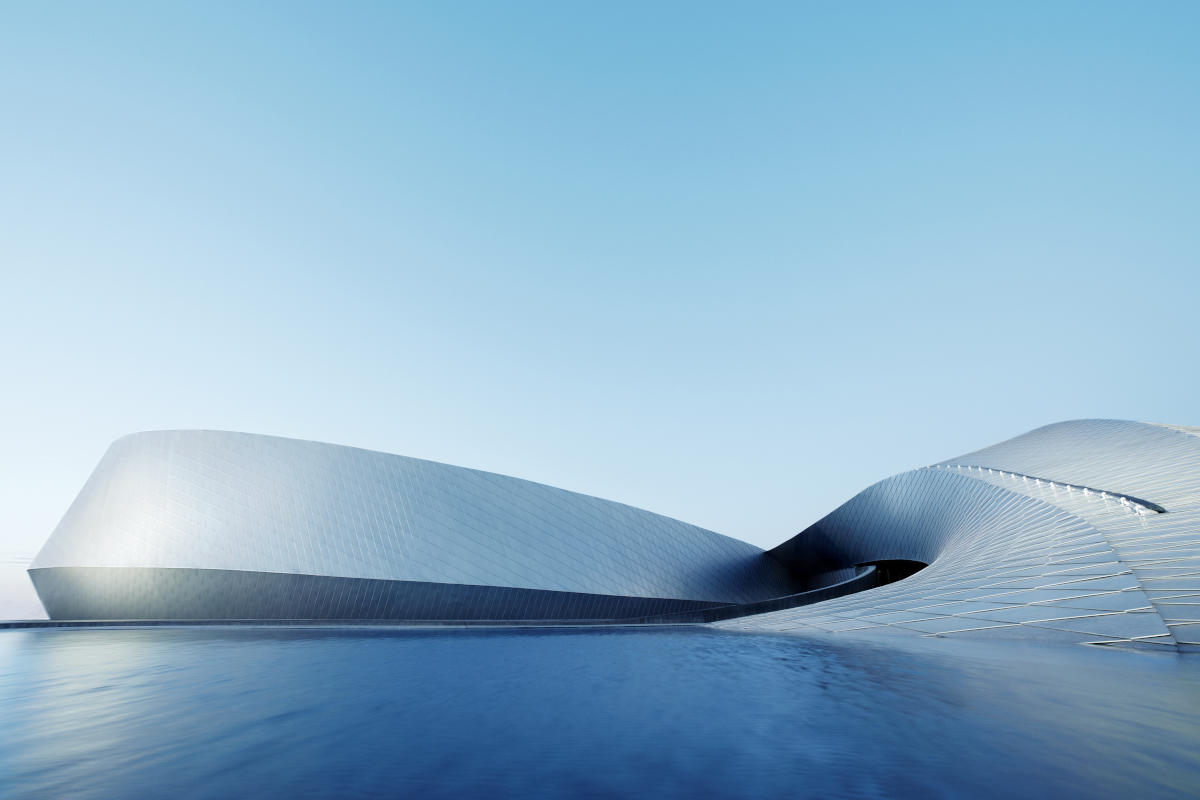 Forget about visual effects and cinematic experiences, there is something much more thrilling to watch, hidden far below the blue surface. The National Aquarium Denmark, Den Blå Planet, invites you to enter a world of magical encounters, a wondrous place that combines fun with a good dose of science. Here, visitors get to immerse themselves in life underwater through visual tales and first-class storytelling – and what you learn might surprise you.
Situated in between the stunning views of Øresund and the spires of Copenhagen city, National Aquarium Denmark, Den Blå Planet, is as much an architectural pearl as it is a Danish top attraction. Encircled by water on all sides, the building takes its inspiration from the circulating currents of the sea. As you step inside, it's hard not to be impressed by the modern interior and long list of things to do and see.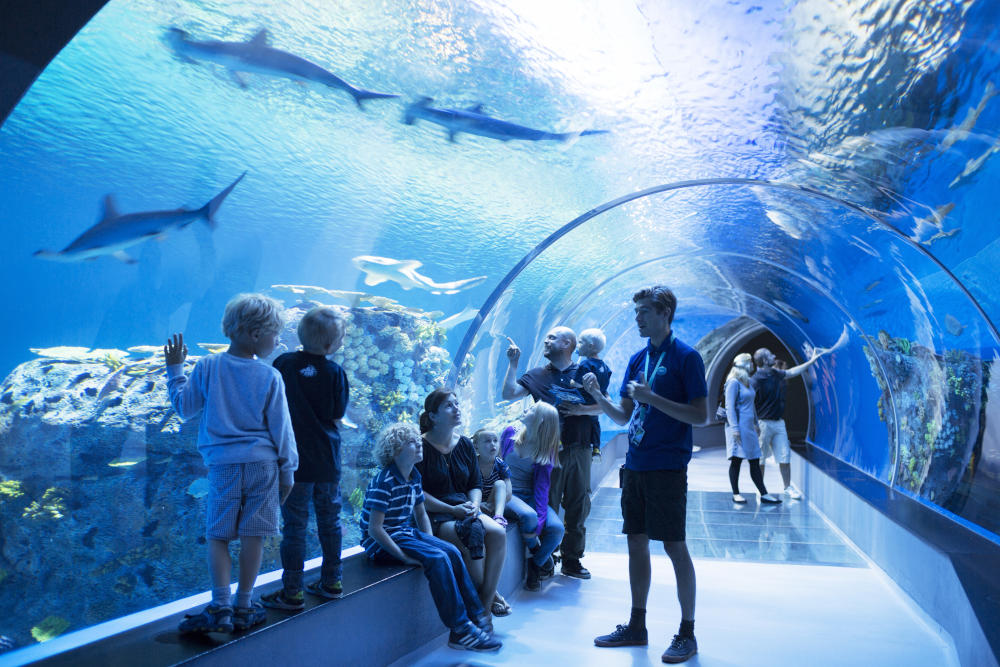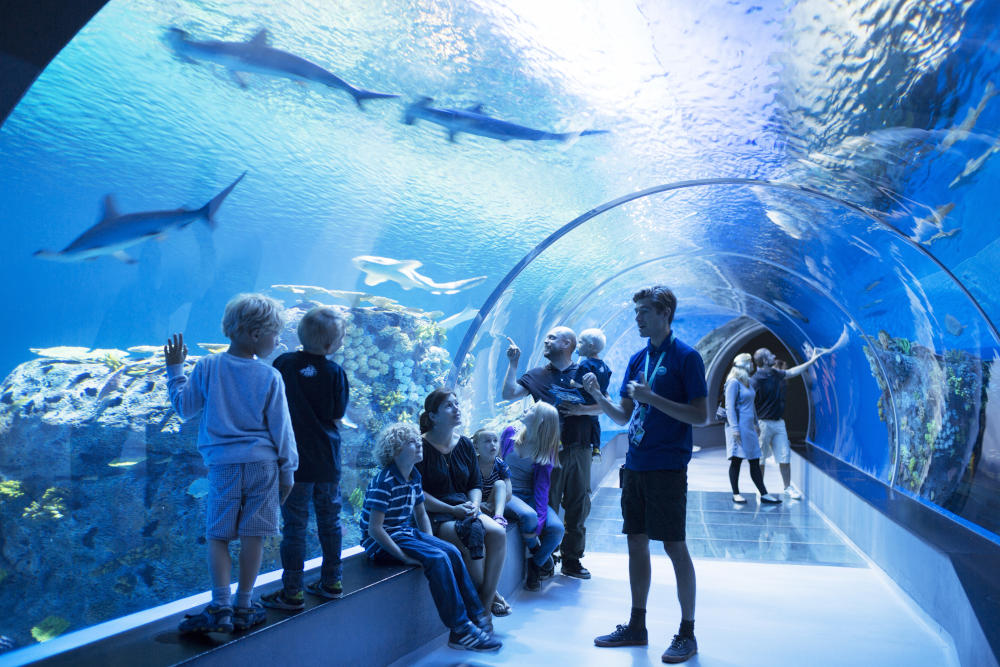 Science at its best
"We are the biggest aquarium in Northern Europe with more than seven million litres of water and a thousand marine species, but the thrill of it still takes visitors by surprise. However, what really sets us apart is our commitment to tell stories about our Blue Planet. It's important to integrate scientific learning into our experiences, otherwise the attraction becomes a place without substance," explains Tony Jørgensen, Head of Marketing and Communications. Through interactive installations, apps and employees with a special knack for spoken words, they entertain and educate children and adults alike.
"We are in love with the sea and all those creatures living in it. Naturally, we want to share our love with our visitors, hoping that they too will see the wonders our Blue Planet has to offer. It's our goal to evoke a sense of curiosity and get more youngsters involved in science. We want to spark their interest in the sea, its habitats and species," continues Jørgensen, who highlights how this is all closely linked to conservation efforts.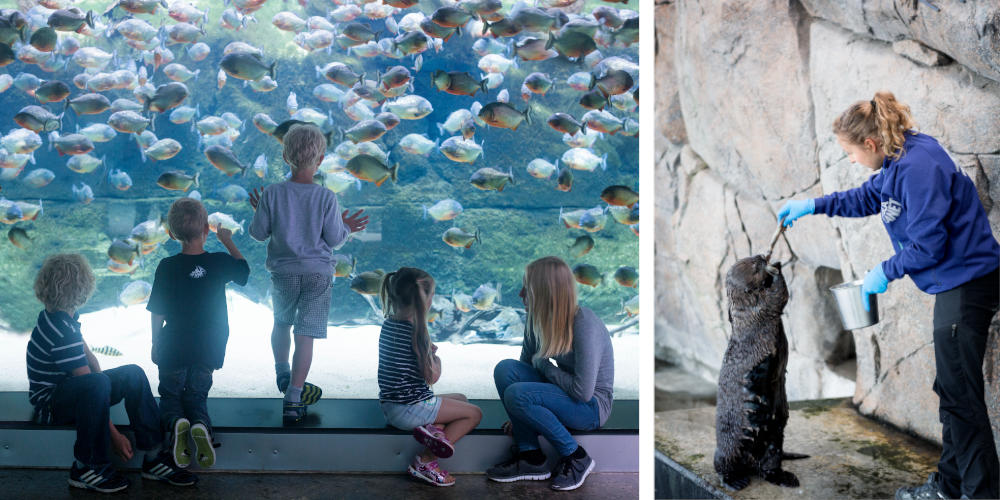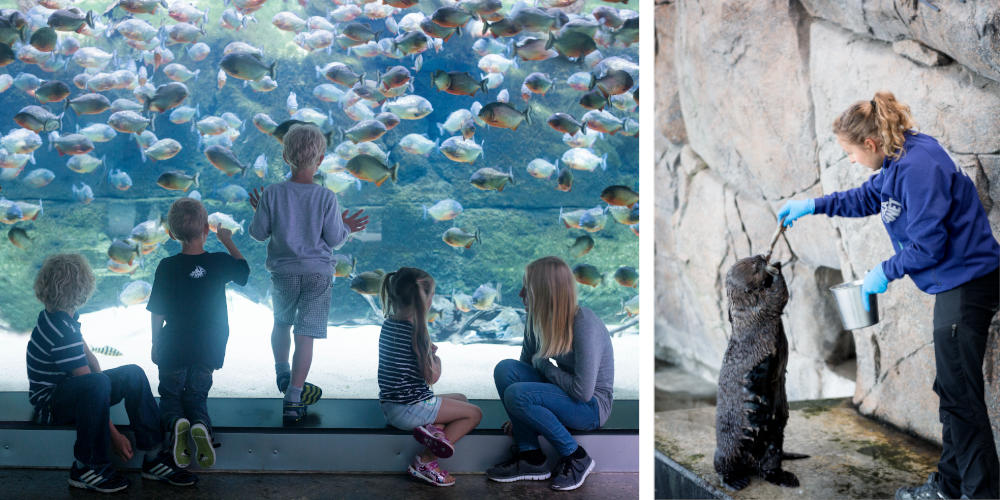 Word-class storytellers raise awareness
Den Blå Planet is much more than an attraction, it's an advocate for the preservation of marine life – and stories are an excellent tool.
"Our storytellers are excellent at introducing visitors to the mesmeric world of marine life. This, combined with our many learning tools, raises awareness of the importance of protecting our seas. Because, let's face it, it's an exciting place," he says, inviting people to come and see for themselves. With 53 aquariums and a high number of installations and learning tools, one can easily get lost in this strange world of natural magic. Once you have seen a squid change colour in a matter of seconds, transforming right in front of your eyes, it just hits you how profoundly weird the world really is. And isn't that marvelous?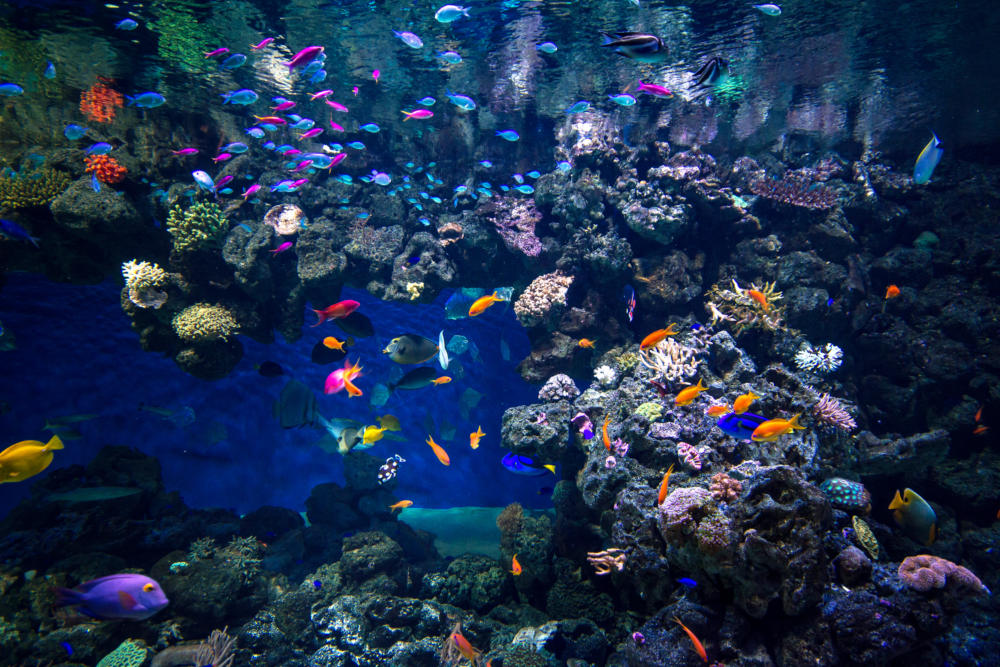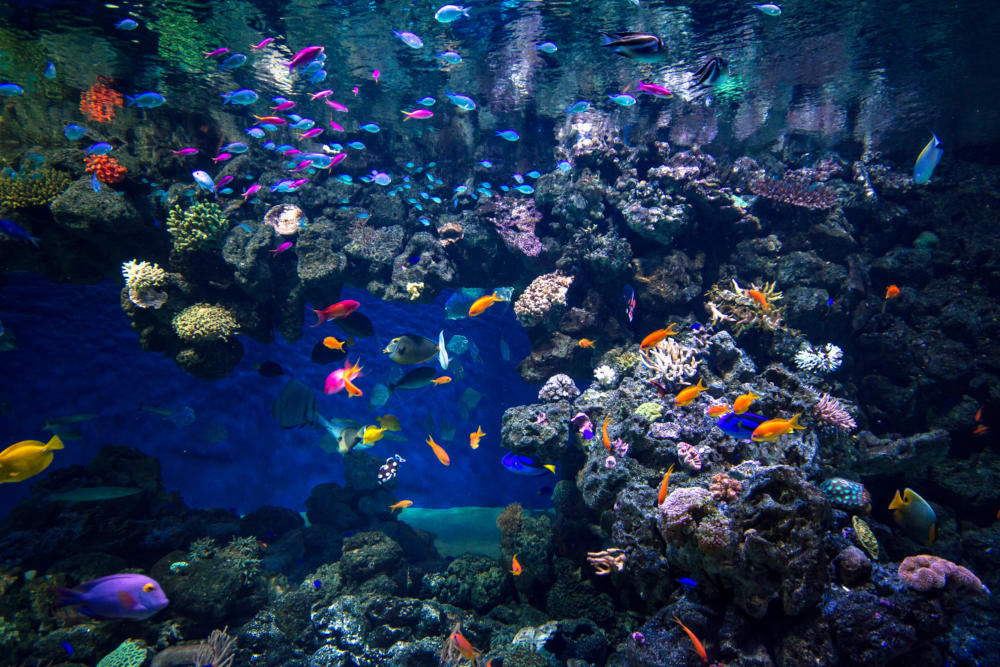 A summer sparkling with blue
Den Blå Planet recently acquired something rather special: The sea otters Agnes and Mojoe. Apart from being cute and fun to watch, they also have an important story to share with the visitors. These magnificent marine mammals have long been endangered due to the popularity of their fur. Thanks to conservation efforts the numbers are now going up and Den Blå Planet is the only aquarium, along with one in Lissabon, that offers visitors a chance to see one.
"This pair is just one out of many stories hidden in and around the sea. Agnes and Mojoe are simply charming to watch, people fall for them and get more eager to learn all about the issues facing their kind," explains Jørgensen. But it's not just sea otters that take the spotlight this summer. A number of exciting exhibitions are due to open, bringing the visitors even closer to the sea. How about putting yourself in a fish's place? 'The Wall of Senses' is a fun way of exploring what it's like to live in the water. Find out how a fish uses its senses and discover just how advanced marine species really are. Unlike us humans, they have more tools at their disposal when it comes to taking in their surroundings and the installation proves the point.
A future closer to the sea
Den Blå Planet will continue to impress with glorious tales and action-packed stories, delivered by the very best in their field. Given their ideal location just at the sea, the aquarium is hoping to take full advantage of the opportunities it offers.
"This summer we are building a water playground with a floating bridge that connects visitors to even more exciting activities. It's our plan to offer sailing trips, fishing and diving. It will be great fun!" Promises Jørgensen, hoping that this summer will attract even more visitors to one of the most diverse aquarium's in Europe.
For more information, please visit www.denblaaplanet.dk
Subscribe to Our Newsletter
Receive our monthly newsletter by email