The National Museum of Science and Technology: A robot invasion in Stockholm
Text: Sofia Scratton | Photos: Walter Schulze-Mittendorff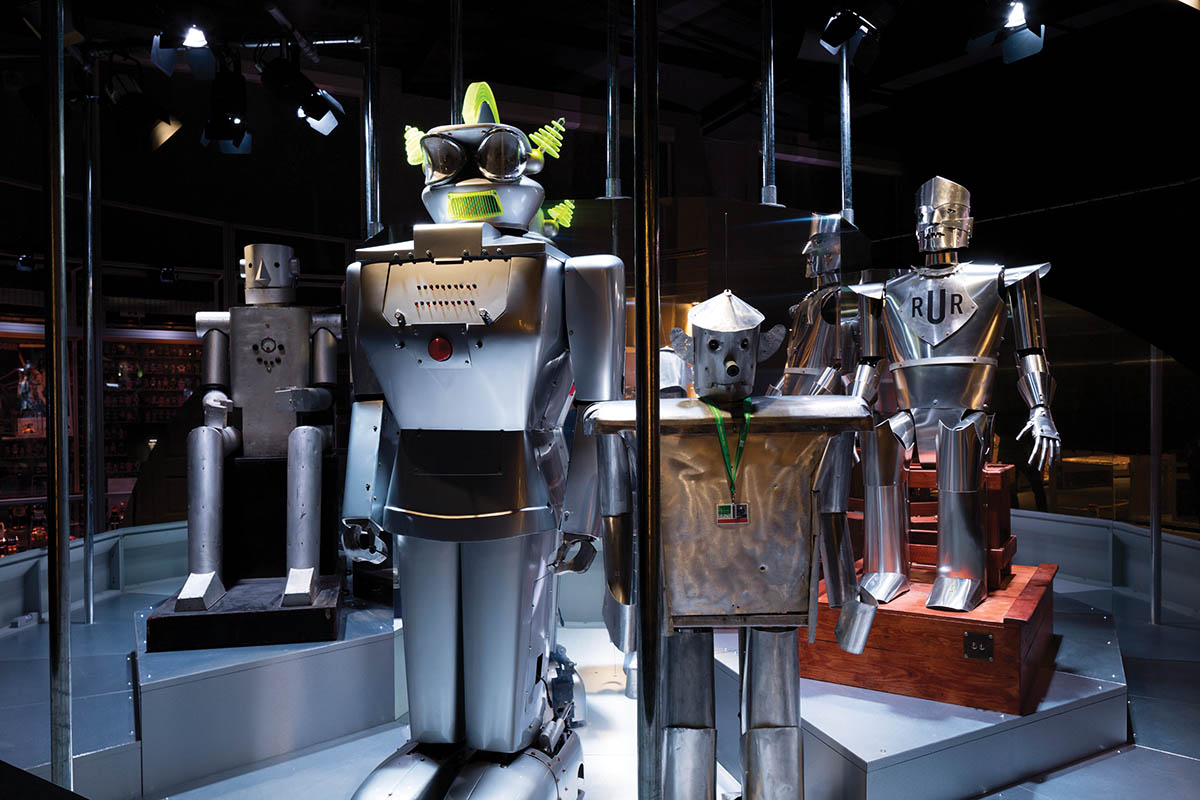 The London Science Museum's exhibition Robots is going on its world tour, and the first stop is Stockholm, at the National Museum of Science and Technology. With a mission to inspire us to think more about the role of robots, and what they mean for our future, Robots is a mind-blowing interactive exhibition of a unique collection of robots.
The National Museum of Science and Technology is situated in the northern part of Royal Djurgården – a green oasis in the centre of Stockholm – and is part of a group of museums known as Museiparken. It is Sweden's largest museum of technology and attracts around 350,000 visitors annually. Its main audience is families, but also tourists from overseas. It is both a museum and an interactive science centre, where visitors can explore exhibitions with tricky challenges and mind-blowing facts and vast collections of objects, images and records.
The exhibition Play Beyond Play premiered in October 2018 and is an immersive experience about video games, featuring game stations, imaginative game environments and workshops. "Sweden is a big contributor to the gaming industry. One in ten of all people who play computer games have played a Swedish game," says Åsa Marnell, head of collections and exhibitions at the National Museum of Science and Technology. The exhibition covers 1,000 square metres and celebrates the Swedish gaming industry and the world of gaming.
Robots
For those planning a visit to Sweden this summer, the exhibition Robots premieres on 17 July. "It is a definite must-see for those visiting Stockholm this summer. We live in a time when we talk a lot about artificial intelligence and the role of robots. Why have we decided to develop robots that can take over from us humans? Will there be a robot invasion and will robots take over? It is both a fascinating and a scary thought," says Marnell.
Robots will exhibit a unique collection of humanoid robots, which visitors will be able to interact with. Terminator T-800 and Maria 1927 are two of many robots that will be part of the exhibition. It runs until 15 March 2020, and a 15 per cent discount is available when purchasing tickets online before the exhibition opens.
Tekniska by Pontus is the museum's highly rated restaurant, nominated as Best Cultural Restaurant in Sweden last year. Head chef Pontus Frithiof presents a modern food concept with an emphasis on innovation, sustainability, playfulness, and technology. The dishes are based on fresh seasonal produce and are mainly vegetarian, although meat and fish dishes are also available. The restaurant has the same opening hours as the rest of the museum.
Opening hours: Mondays, Tuesdays and Thursdays through Sundays: 10am to 5pm Wednesdays: 10am to 8pm Extended hours 2019: 17 July to 31 August, 10am to 7pm daily Facebook: tekniskamuseet Instagram: @tekniskamuseet Web: tekniskamuseet.se
Subscribe to Our Newsletter
Receive our monthly newsletter by email