The rise of full-flavoured beer, without the hangover
Text: Malin Norman | Top Photo © Mikkellers
With an increasingly active and health-conscious lifestyle being enjoyed by consumers, the market for alcohol-free and low-alcohol beer is growing, in Scandinavia and other parts of Europe. And the brewers are on the ball, producing amazing beer with heaps of flavour and aroma, but without the alcohol – and hangover.
In Europe, alcohol-free beer and low-alcohol beer have existed for a while, but have often been seen as somewhat of a bad compromise, with boring, watery brews that do not come anywhere near the same level as regular beers in terms of flavour and aroma. Certainly, it has been looked upon as more of a substitute rather than something to truly enjoy.
However, recently the sector has seen a revival and modern alcohol-free beer has turned out to be a real tasty alternative to alcoholic drinks. New brewing methods ensure higher quality and new types of yeast enhance flavours, giving consumers more taste, yet without the booze. Some talented breweries in Sweden, Denmark and Norway are leading the way by showcasing brilliant new beers in this fast-growing area.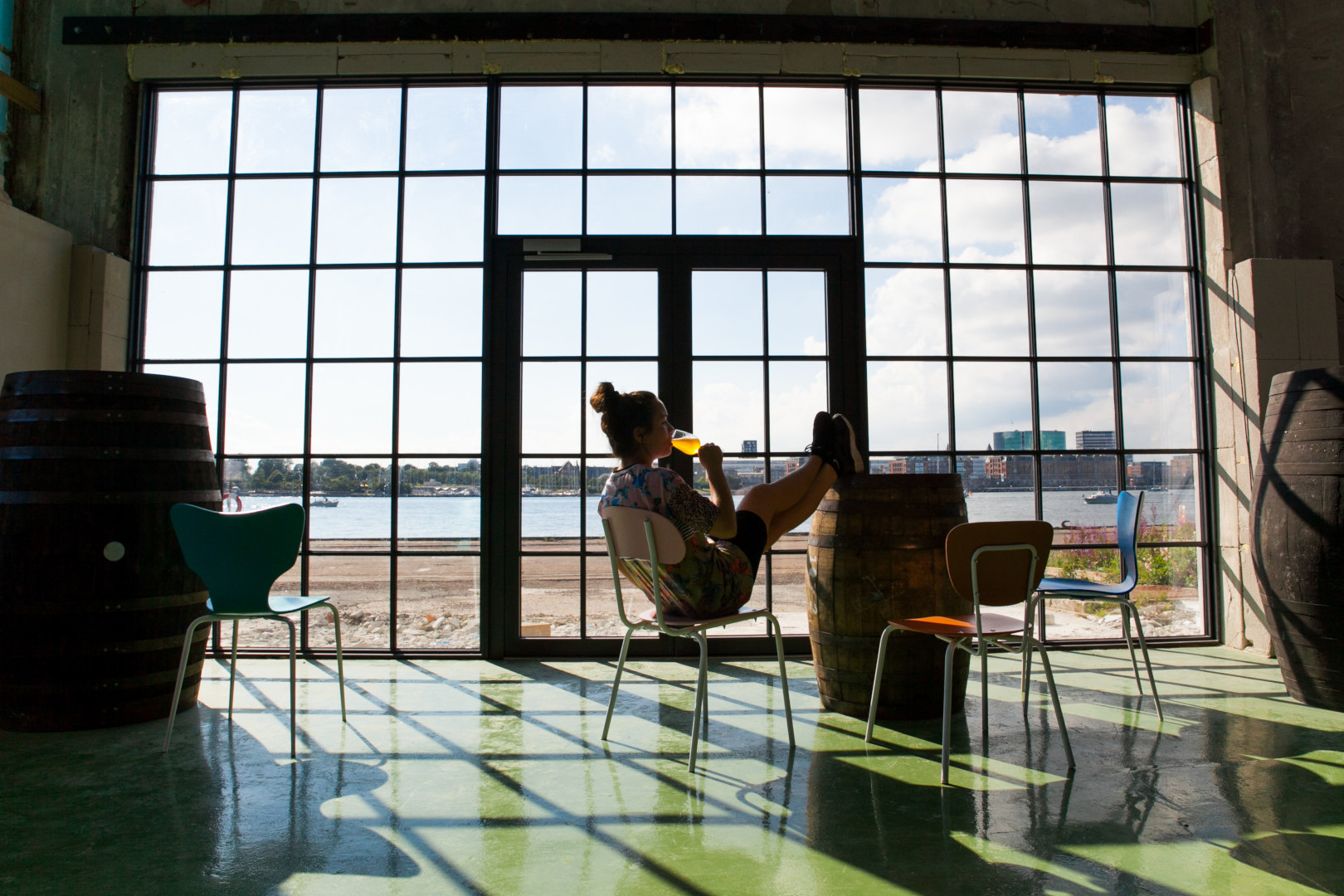 Skilled brewing in Sweden
According to the Swedish Brewers' Association, sales of alcohol-free beer was boosted 40 per cent during 2018 and is the category of beverages that has increased the most. "This is a fantastic development, and we believe that the trend will continue," says Erika Danckwardt-Lillieström at the Swedish Brewers' Association. "The growth in alcohol-free beer is partly due to more active and health-conscious consumers, but also thanks to better beer quality. The breweries have found new methods of producing alcohol-free beer and are getting better at making more interesting, flavoursome, high-quality alternatives for consumers."
Swedish brewing giant Spendrups is developing new alcohol-free beer under a number of brands in order to meet increasing consumer demand. "It's a great challenge to produce tasty, alcohol-free beer and requires a new approach," says Spendrups' brew master Richard Bengtsson. "The goal is to make alcohol-free beer that tastes as good as the standard version. We are further expanding our range with new, exciting products, and in different styles." New this year is Mariestads Sommarlager, a modern, unfiltered lager with hints of citrus, perfect for summer. Bengtsson also recommends Melleruds Alkoholfria Pilsner. "It's full of flavour and almost impossible to tell the difference from the regular beer."
Another brewery focusing on alcohol-free beer is Nils Oscar, established in 1996 as one of the first craft breweries in Sweden, and now also a pioneer in making alcohol-free beer. "Regardless of beer style and whether it contains alcohol or not, we always try to deliver the best quality," says marketing manager Ida Lindberg Klausen. "In particular with alcohol-free beer, it's important that the ABV does not differ from what is on the label, so it requires skills in brewing and also advanced equipment to measure the alcohol level." The first released product in 2015, Pale Ale Alkoholfri, is one of the brewery's most popular beers. While most alcohol-free beers on the market are still lagers, this pale ale is full of hops and bitterness. Other alcohol-free products include a malty brown ale plus the seasonal Easter ale and Christmas ale. "The growth in alcohol-free beer is likely to continue. Craft beer is still popular and we can also see a wave of other alcohol-free craft products available, such as cider."
New yeast in Denmark
Despite having a different beer tradition from Sweden with stronger beers, the Danish market is also picking up a taste for alcohol-free beer. Data from the Danish Brewers' Association shows a 31.6 per cent rise in sales of alcohol-free beer in 2018. The Danes drank 4.3 million litres, which is double what was consumed five years earlier.
One of the world's most celebrated brewers is Mikkel Borg Bjergsø, founder of Danish nomad brewery Mikkeller. In addition to his innovative beer recipes, he has been working on alcohol-free beers for some four years and has discovered a game changer: a yeast that gives all the flavour and aroma of a normal beer but does not produce any alcohol. "A few years ago, most alcohol-free beers on the market tasted the same, like beer-flavoured water without any body," says Borg Bjergsø. "It's fantastic that we can get low-alcohol beer that actually tastes good now. We tested one of our alcohol-free beers on some customers, and they believed the beer to be one that contains alcohol."
2018 was a record-breaking year for sales of Mikkeller's alcohol-free products. In fact, three of its alcohol-free beers were placed in the top five best-selling products. The hoppy American Pale-style wheat beer Drink'in The Sun is the most popular and the overall top seller of all Mikkeller's beers. Other hits include the New England-style IPA called Weird Weather Non ABV, which has been awarded Best Beer at the Stockholm Beer & Whisky Festival. Racing Beer has also met international acclaim and been dubbed "mouth-wateringly delicious" by The Independent. Borg Bjergsø confesses: "If people ask me what is a perfect beer, I would answer one without alcohol."
Also based in Copenhagen, Danish brewpub BRUS, owned by renowned craft brewery To Øl, makes small batches such as low-alcohol beer of around three to four per cent ABV, yet full of body and flavour. Its first alcohol-free beer, Under The Radar, was contract-brewed in Belgium by De Proefbrouwerij. It is a Belgian farmhouse ale with yeast harvested from the backyard of the owner's parents, giving it a Riesling-style quality. Experienced head brewer, Cosimo Sorrentino at BRUS, confirms that there are plans to develop more alcohol-free beers. "Omitting alcohol does not mean omitting flavour, depth and complexity. We want to be able to offer more alternatives for consumers who wish to join in the brewpub's events, but more responsibly."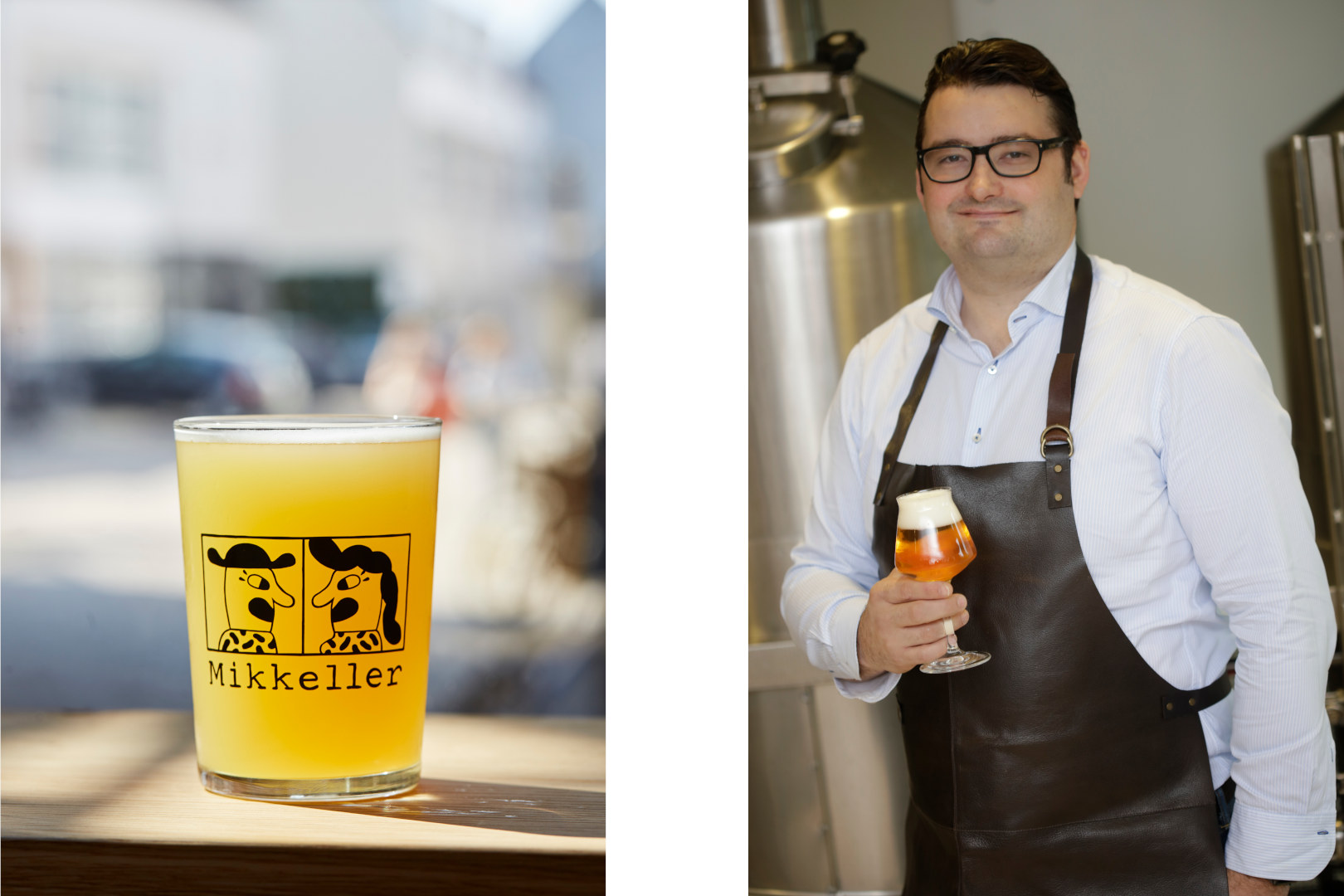 Inventive flavours in Norway
The Norwegian Brewers' Association also reports an increase in sales of alcohol-free beer with some 20 per cent over the past few years. And interestingly, according to a survey of students' health and wellness in 2018, carried out by SHoT (Studentenes Helse- og Trivselsundersøkelse), a whopping 62 per cent of Norwegian students want more alcohol-free alternatives and events.
Leading Norwegian craft brewery Nøgne Ø, known for its range of state-of-the-art beers, has also picked up on the movement. Marketing manager Tom Young emphasises: "Youngsters today are focused on eating and drinking well, so alcohol-free and low-alcohol beer fits well with the health-conscious trend." So far, Nøgne Ø has launched an alcohol-free Belgian blonde ale, called Stripped Craft. Brewed like any other beer, the fermentation is stopped early so as not to produce alcohol, and lime zest plus freshly squeezed lime juice are added for extra flavour. Also coming up is an alcohol-free brown ale for Christmas, with cardamom and cinnamon, and a fruity, hoppy pale ale with low ABV for summer. "Brewing different types of beer is fun, and it's a real challenge to achieve the same taste and drinkability in alcohol-free beer," says Young.
A driving force in the world of craft beer, Lervig in Stavanger is known for inventive beers and consistent quality. The lightly hopped and refreshing IPA called No Worries is produced like a regular beer, but with a special yeast that cannot convert maltose into alcohol – perfect if you want flavour but without the effects of alcohol. In the pipeline is a new seasonal alcohol-free beer, cleverly named Driving Home for Christmas, with Christmas spices. "The market communicates better ways of drinking, and consumers are asking for more flavour. The alcohol-free category is going to explode – it's surprising how fast it is growing," elaborates Anders Heide Kleinstrup, managing director of Lervig. "The new yeast is providing nice taste without alcohol, and we believe that it will change the market. This is what craft beer people are looking at: a product that we're proud of and want to drink ourselves – and now we've found it."
Set up three years ago, and the first Norwegian craft brewery to focus on alcohol-free beers, Klokk & Co has already launched four alcohol-free beers in addition to its standard line-up. "It's difficult to produce a tasty alcohol-free beer. The trick is to crack the code on how to get the same body, flavours and aromas," says co-founder Kristine Lund. "We use the same philosophy, methods and ingredients as for craft beer and translate it all into alcohol-free versions." The best-seller, and often mentioned as Norway's best alcohol-free beer, is FRIPA, with the same hoppy notes as an IPA. The brewery has also released Nada, a delicious American pale ale; a refreshing pilsner called Ok!; and last but not least, Dos Amigos, a Corona-style Mexican lager, which is also gluten free. "Our goal is for alcohol-free beer to be a great alternative for any occasion, also when pairing with food. It should both taste and look good!"
For more information, see: www.sverigesbryggerier.se www.bryggeriforeningen.dk www.drikkeglede.no
Subscribe to Our Newsletter
Receive our monthly newsletter by email