The Weather Islands: Inhale, exhale and enjoy the westernmost outpost
By Malin Norman | Photos: Pia Wind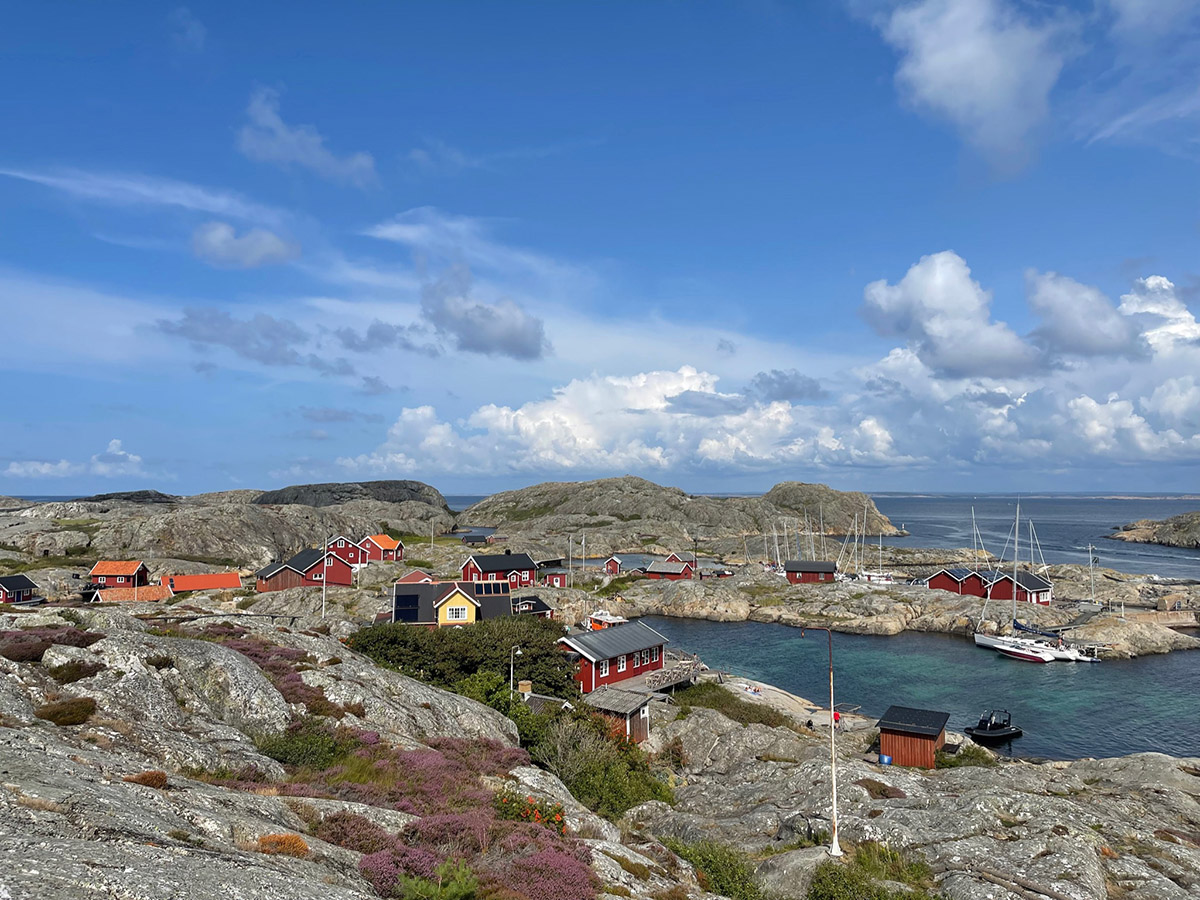 With 365 islands, one for each day of the year, The Weather Islands make up Sweden's westernmost outpost. This is a place where people come to just be, surrounded by crystal-clear sea, stillness, seals and porpoises. In other words: a destination to add to your bucket list.
"It's like nowhere else," enthuses Pia Wind, who runs the inn on Storö, the main island. "There's no TV, no radio – it's like stepping right into a mini ecosystem where everything you need is right here. You could be standing in the pilot's lookout with 360-degree views as the wind howls all around. We embrace nature – we're right there at the heart of it."
And at The Weather Islands, they walk the talk. They have their own recycling and water treatment plant. There's no fresh water on the island so they desalt it themselves, adding some minerals for a pure, refreshing flavour. "You don't just leave the taps running here," Wind insists. "It brings an awareness: there's a desperate scarcity of drinking water on this planet, and we're going to look after it."
In fact, The Weather Islands have been pioneers in responsible tourism for a long time. Everything is done with a long-term perspective, and the next goal is full self-sufficiency, including electricity. "We've got sun panels, we fish for our own seafood… We've got no one to rely on but ourselves and that's, in a way, what makes being on the island so unique."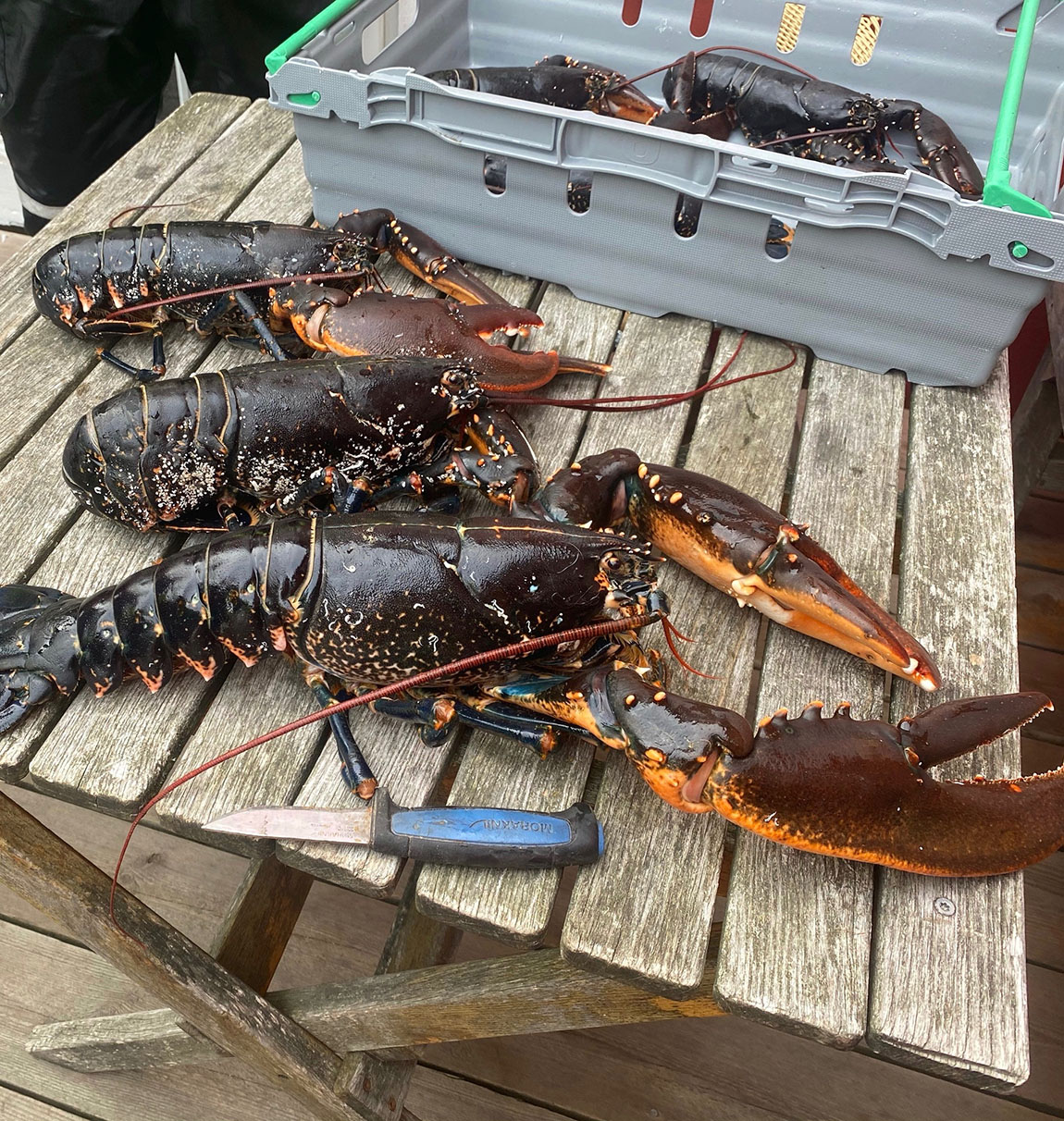 Microclimate and wildlife
Currently, there are 19 guest rooms ranging from family rooms to a number of small, en-suite rooms with west-facing terraces, perfect for watching the magical sunset. One of the little dwellings, an old historic pilot house next to the inn, has been renovated and now includes three bedrooms with en-suite, available to rent on a weekly basis. Another nearby pilot house will be ready this autumn.
When guests reach the main island by boat, a host greets them and helps them settle in, adding to the welcoming, personable experience. "People hear about us through word of mouth, and they come here to get away from beeping phones and to just sit in the stillness, perhaps meditating or even only breathing in the clean air," Wind explains. "Our motto is that when you come here, you can just inhale, exhale and enjoy."
The Gulf Stream passes to the east, bringing a warm micro climate, and The Weather Islands have incredible wildlife, including Sweden's biggest seal colony. With crystal-clear water, this is also a great spot for diving – what many might not know is that a coral reef was discovered here just a few years ago.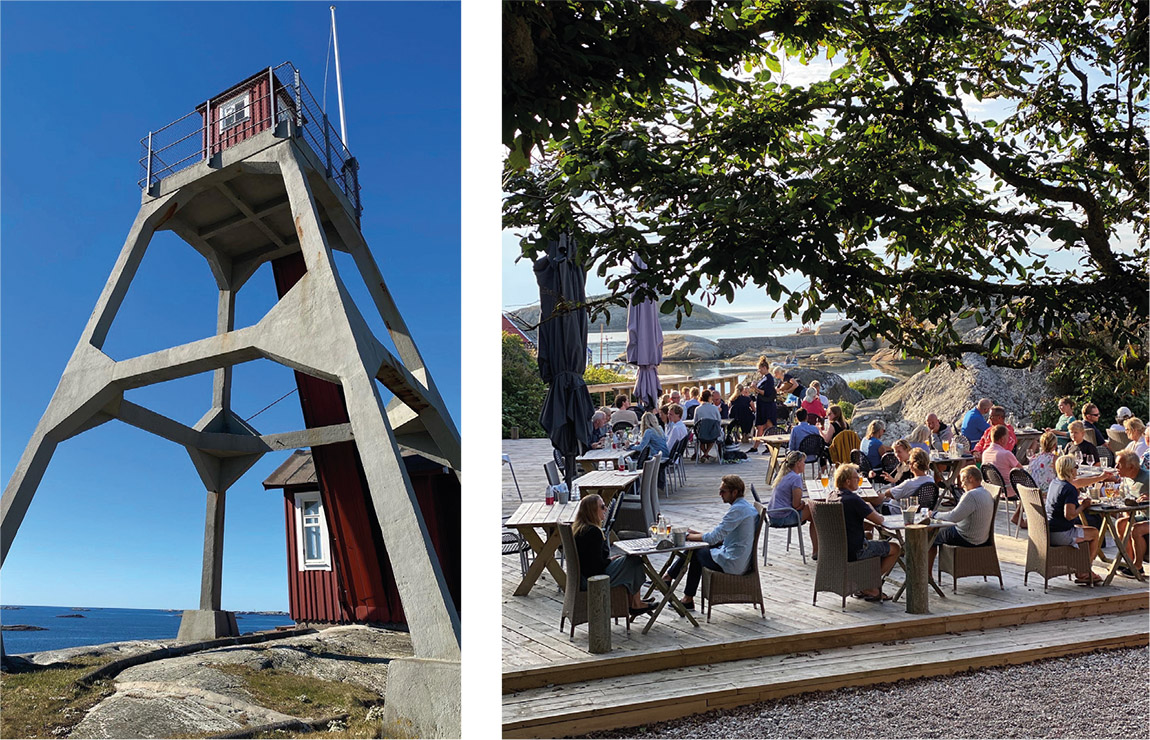 Bucket list item for all seasons
Summertime is peak season at The Weather Islands with the sea full of sailing boats, speed boats and swimmers, and people sunbathing on the cliffs. But the unique environment makes for an unforgettable trip, no matter the season – whether you end up crayfish or lobster fishing, exploring the walking trails, bird watching or just relaxing in the hot tub. "We have it all, from taking part in morning yoga on the cliffs or just enjoying the silence, to seeking shelter from the stormy sea in the warm and cosy restaurant during winter."
While conference guests are provided with all technical necessities, there is no open wireless network for other guests. "Everyone, teenagers included, is offline – you won't be streaming movies. But no one ever protests – it becomes more of a simple fact," concludes Wind. "A 14-year-old boy came asking for the Wi-Fi some time ago. I said that we didn't have one, and he said 'OK' and walked off to play a board game instead."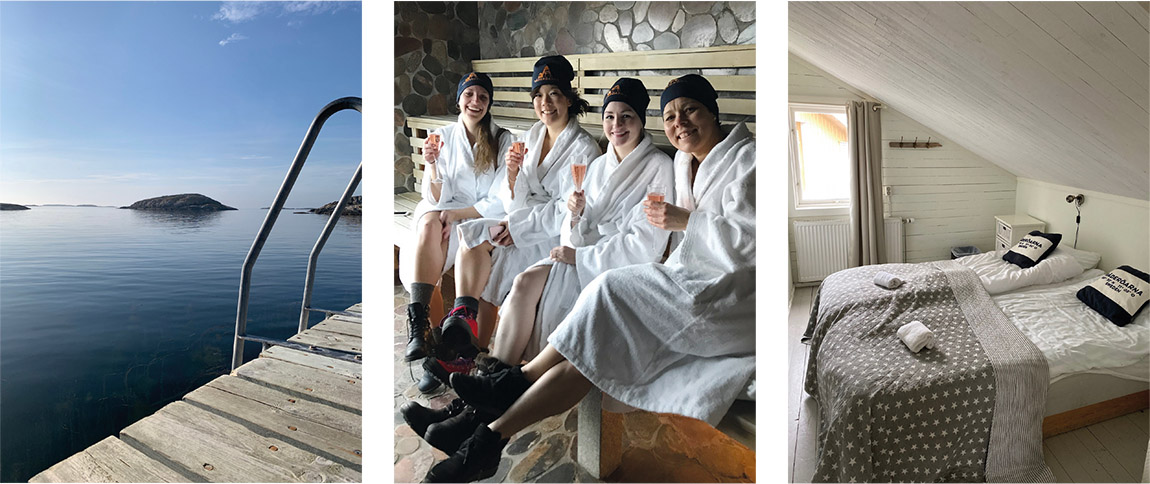 Web: www.vaderoarna.com
Subscribe to Our Newsletter
Receive our monthly newsletter by email