This is Scandinavian design
By Nina Bressler | Photos: Formex, Stockholm Furniture Fair
It's that time of the year again. January and February may be a grey blur for many, but the design fairs in Stockholm provide an alternative gateway into a world filled with creativity, colour and vibrancy. Two different fairs, Formex and Stockholm Furniture Fair, along with Stockholm Design Week, present the best of Scandinavian design right now. We talked to the organisers to find out what's new in 2023.
Formex
Is interior design your thing? It's Formex's too. Providing the perfect antidote to the January blues, the theme of the 2023 fair is Colour Vibes. The four days will be packed with exhibitors, tradespeople, interesting talks and exhibitions showcasing the best of design right now. Award-winning stylist Tekla Severin has created this year's branding, along with the main exhibition.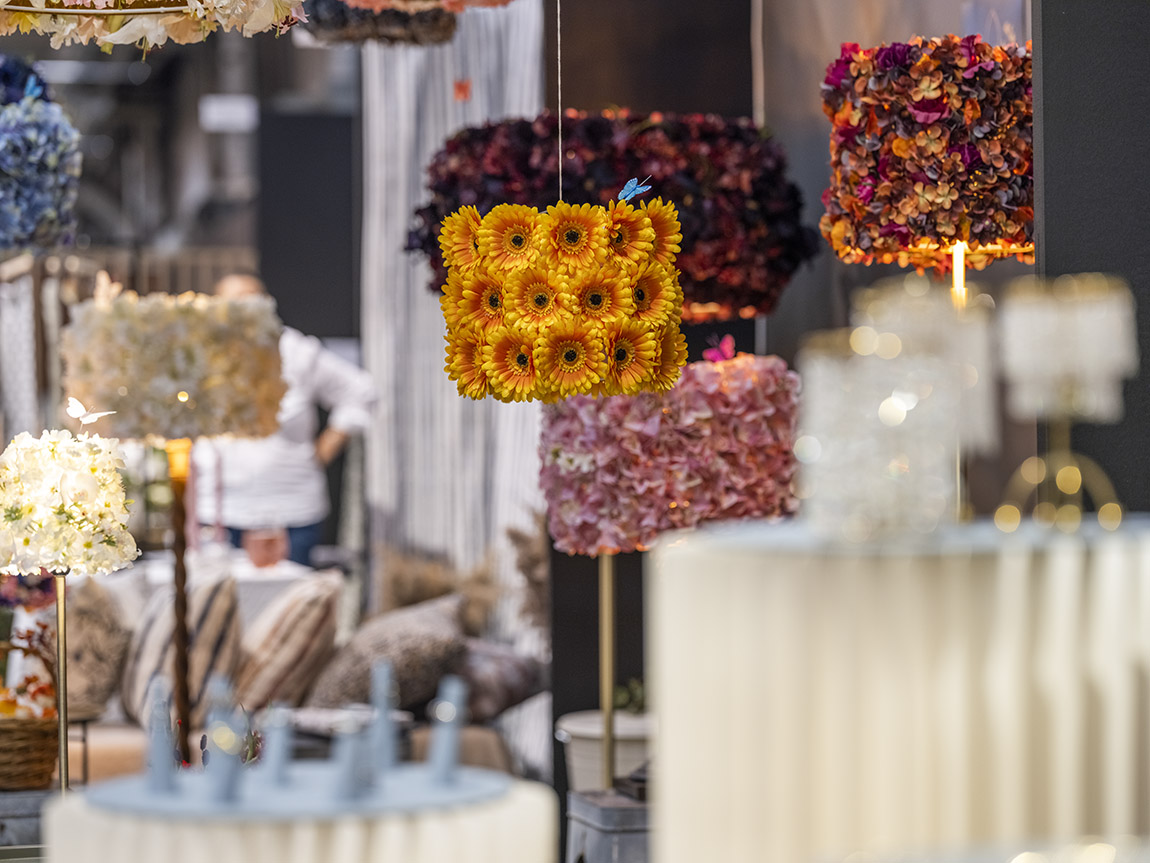 "Formex is the most important fair for Scandinavian interior design, and this year we're back in full force for the first time since 2020. We're embracing the moment by filling the calendar with exciting talks from prominent designers and thought leaders to inspire the year ahead," says project area manager Sonja Björk Ebert.
The speakers include notable authors, stylists, TV celebrities and interior designers who have made their mark on the design universe. Louise Klarsten, Jan Rundgren, Frida Ramstedt, Gustav Ovland, Lena Nyholm, Evelina Galli and Ernst Kirchsteiger are just a few examples of those who will bring their visions to the stage.
The fair is the perfect meeting ground for tradespeople, ideal for buyers and craftspeople to network and create opportunities for the future. Two awards, established by Formex, will be handed out during the fair: Design Talents and Formex Sustainability Award, the latter having been introduced for the first time in 2023.
Design Talents, which spotlights new talent, is a long-running fixture, and has been a vital springboard for many well-known names in design. "The physical fair is back and there's no question of how much we, the traders and exhibitors have missed it. This is the place to learn, to be wowed, to savour great design and discover trends. It's about bringing new, dynamic ideas into the world and we can't wait to welcome our visitors into this hub in January," says Björk Ebert.
Stockholm Furniture Fair
After a two-year hiatus, Stockholm Furniture Fair is back with a bang. The event has been recharged for 2023 with new exhibitions, exciting spaces and innovative ideas for a multisensory tour of great Scandinavian design.
Though the basic formula remains the same – the best of Scandinavian furniture and light design, presented by more than 400 exhibitors – a few exciting new features have been added. The Nude Edition is an entirely new exhibition section, consisting of smaller booths built with recycled material, made to be dis assembled and recycled again.
Swedish design is being brought to the fore via various design collaborations. The 2023 Guest of Honour is the Swedish design duo Studio Front, who will bring their refined design voice to the fairgrounds. Meanwhile, design legend Jonas Bohlin has created the restaurant and bar, bringing his unmistakable touch to the space. Another addition, the Älvsjö Gård space, situated in an old mansion right next to the fair, will house experimental and collectible design by independent designers, makers and exhibiting design galleries.
"There is an inherent power to design. Well-applied, it can move the world in a better direction. The Stockholm Furniture Fair is a vital meeting-ground for these encounters, breeding new ideas and bringing innovation forward. Our focus is on creating a fair of the future, and we strive unwaveringly to forge a more sustainable fair in combination with cutting edge Scandinavian design," says project area manager Hanna Nova Beatrice.
The packed schedule continues in the city centre, where Stockholm Design Week will fill the city with pop-up events and exhibitions. The department store NK will act as the main hub, presenting its grand exhibition Made in Sweden, which focuses on local production.
Museums, shops, restaurants and galleries will contribute with unique exhibitions and guest collections, to add to the atmosphere of innovation and ground-breaking design in Stockholm this February. "More than 30,000 visitors travel to the fair and there's no doubt that this will be tangible within the city centre, but will also add to that unique atmosphere within the fair. Stockholm is back as the Nordic capital of design, and we can't wait to show what we have in store for its visitors," Nova Beatrice concludes.
Web: www.formex.se Stockholm Furniture Fair, 7-11 February www.stockholmfurniturefair.se Instagram: @sthlmfurnfair Stockholm Design Week, 6-12 February www.stockholmdesignweek.com Instagram: @stockholmdesignweek
Subscribe to Our Newsletter
Receive our monthly newsletter by email