Tigermom: Shaping the dining revolution
By Malin Norman | Photos: Hedda Rysstad
C openhagen's restaurant scene has an international shooting star in amongst it. In Nørrebro, acclaimed chef Lisa Lov's restaurant Tigermom offers delicious family-style food inspired by Asia and crafted from local and organic ingredients.
Talented chef Lisa Lov was raised in New Zealand by Chinese-Cambodian parents. Prior to coming to Denmark, she worked in casual eateries in New Zealand and in a Thai restaurant in Vancouver, Canada. In 2010, she moved to Copenhagen with the aim to get some more high-profile restaurant experience.
"I got a job with Christian Puglisi at his then newly opened Restaurant Relæ," Lov explains. "I was drawn to it because it was very different from where I had been before. The ingredients were simple, the tastes were clean and the ideas were very innovative. There, I learned about the importance of the quality of ingredients and seasonality."
Inspired by Asian cuisine
The idea for her own restaurant, Tigermom, came during Lov's time at Relæ. "I missed home and I missed Asian food, so I started to cook dishes for the staff that reminded me of home and my family. My colleagues at Relæ loved the food and we came up with Asian Saturdays, which was my day to make staff meals."
Lov started to do pop-up events under the name Tigermom, which turned out to be a great success, as other people in the city were also craving the same flavours. "I had the idea to open Tigermom and spent years thinking about what would make it a great restaurant. Basically, Tigermom was created out of the values and experiences that I have had throughout my working career, my upbringing and my travels."
What makes Tigermom what it is today is the dedication to the quality of the products used, and the creative process to consistently progress the menu throughout the Danish seasons. "During my time at Relæ, I learned to value local, organic and seasonal ingredients, and I combined that with influences from abroad and high-quality imported ingredients, such as fragrant jasmine rice and our premium fish sauce."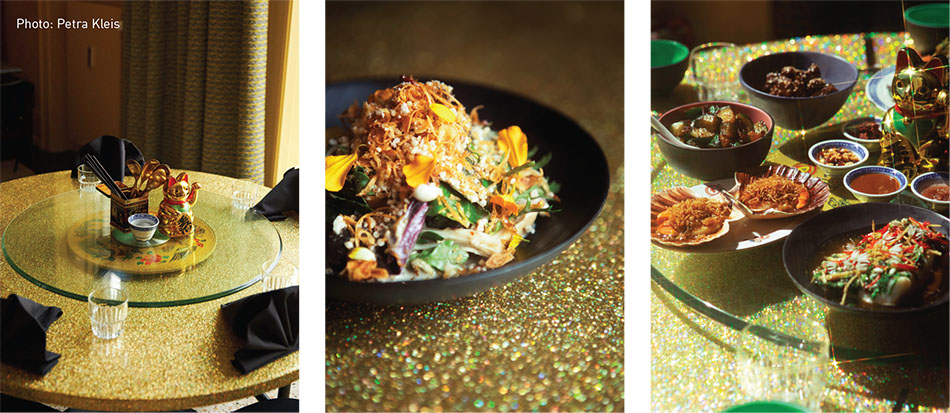 The secret to Tigermom
Tigermom brings an innovative take on Asian flavours while staying true to the best of local ingredients, and that is what makes it unique. The restaurant is certified organic and works with local farmers for high-quality meat and produce, and also grows herbs in a hydroponic tent in the basement.
"What makes Tigermom different from other restaurants is, first and foremost, the quality of the ingredients that we use," elaborates Lov. "Everything is certified organic, we use the best local, grass-fed beef and fresh local seafood, and we work with seasonal ingredients because they are the tastiest. We want to reflect the locality of the restaurant, as well as showcasing an Asian-inspired approach."
The menu is ingredient-driven, so you'll not necessarily see the classic dishes found at your local Thai spot or Chinese restaurant. "We have a creative approach to combining Asian flavours from anywhere from Thailand to Vietnam, China and Japan, and you don't know what you're going to eat before it gets served to you. I try not to limit my influences; I really see Tigermom as a global kitchen. We just serve the food in an Asian format, and we use the best of the local ingredients as our base."
Family-style dining
Guests should expect to be surprised by the menu, which is served family-style and with rice. Tigermom also offers a spicy pairing with different types of home-made chilli and spicy condiments that are served on the side of each dish. "A lot of our guests appreciate that the spicy stuff is served on the side, so whoever is dining can choose if they want to add some or not. They are all very different and range in levels of heat. Many people love them so much that they ask to take some home!"
On 24 February, Tigermom will join Noma, Barr, Iluka, 108, Sanchez and Hart in a fundraising dinner in support of the Red Cross and the World Wildlife Fund in Australia in aid of the bushfires. "We are very proud to participate in this good cause," says Lov, and concludes, "and as for the restaurant, we are planning on opening a weekend brunch service this year and bringing a creative take on an Asian-style brunch to Copenhagen. I am very excited about this!"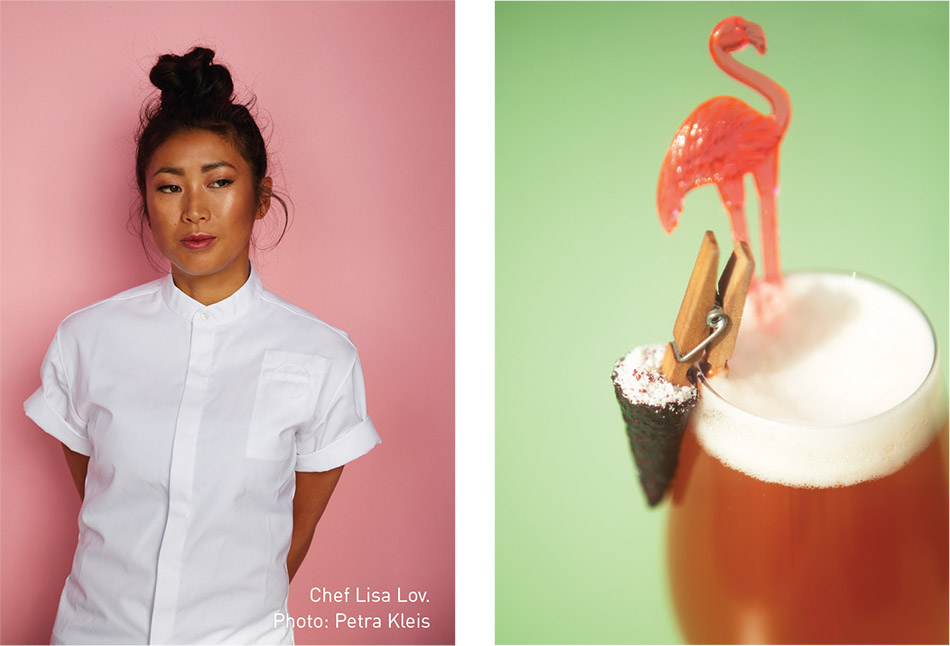 www.tigermom.dk Facebook: tigermomcph Instagram: @tigermom_cph
Subscribe to Our Newsletter
Receive our monthly newsletter by email