TreeTop: A gastronomic performance with a global spark
By Caroline Edwards | Photos: Jesper Rais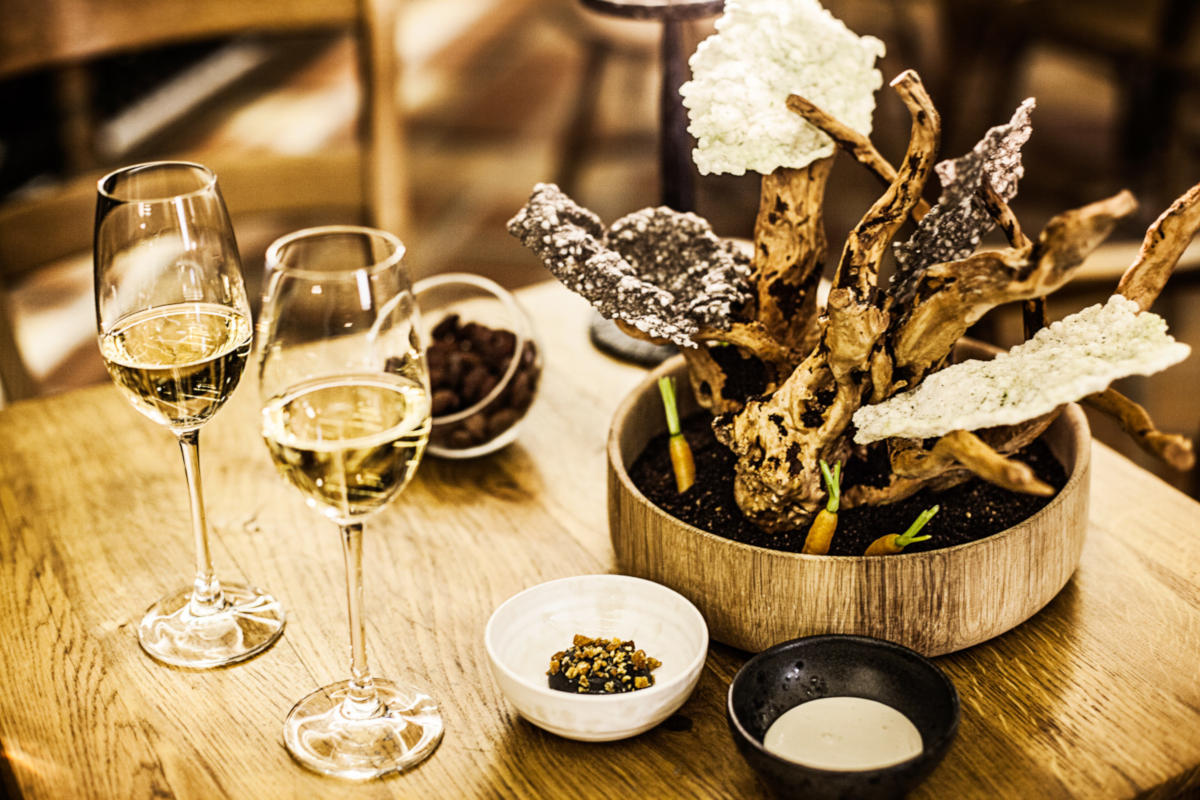 Perfectly situated overlooking the calm waters of Vejle Fjord, TreeTop Restaurant rises above the norm in more than just its location. Aided by a deep-felt desire to explore the tastes of the world, the gourmet stars at TreeTop create fusion dishes that put all your senses to use.
Starting off in one of Scandinavia's most striking wine cellars with 700 wines on display, a visit to TreeTop takes you on a culinary journey, often culminating in 12 different dishes. Scandinavia might be your starting point, but the trip could take you anywhere. Just sit back while one of Denmark's would-be Michelin stars perform.
"I often combine Nordic food with something exotic. I don't limit myself," says Bryan Francisco, head chef at TreeTop Restaurant. Since the restaurant reopened two years ago, it has revolutionised the food scene, putting people's senses to the test. Being a part of the Danish hotel chain Munkebjerg has given TreeTop a lot of support. Everyone wants them to succeed, and it's easy to see why. With space for 40 to 50 people, it's not one of those anonymous places where people are forgotten. Here, guests are a part of the whole process and with an open kitchen, they really get to see how top chefs put a dish together and when the excitement gets too much they can simply turn to the alluring sight of the forest and dancing waves.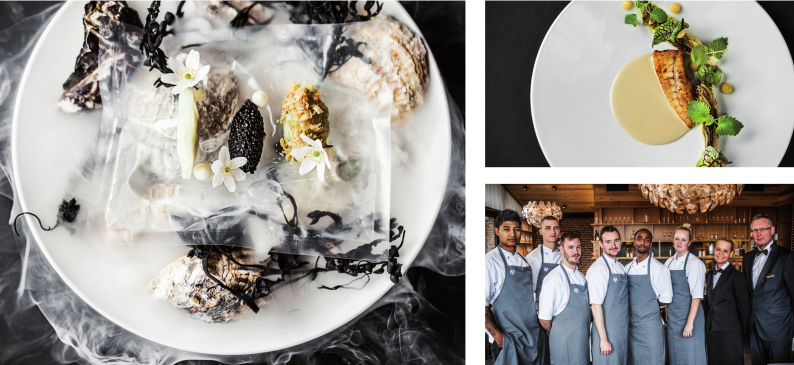 A culinary journey
"When I was offered to become a part of such an ambitious project, I simply couldn't say no. At TreeTop we all share the ambition of winning a Michelin star," declares Francisco, who despite his young age of 24 has gained great recognition for his skills. Starting off as a pot washer, he has worked his way up in the world of culinary delights, training with talents such as Wassim Hallal at Frederikshøj and been a member of the National Culinary Team of Denmark. Now, he is about to set his own mark on the industry as Restaurant TreeTop reaches for the stars.
"I want this to be a journey, a wholesome experience. At Restaurant TreeTop you don't just order starter, main and desert. This is a different dining experience where guests choose between a menu of five, seven and 12 dishes, all including appetisers, dessert and wine," explains Francisco. To kick-start the feast, the guests are taken to the wine cellar for a glass of champagne and selected snacks, carefully chosen by Restaurant Manager and Wine Specialist Karsten Hedegaard. Slowly they merge into a world of senses. Each dish is as much a visual experience as it's a delightful explosion of taste and smell.
"The guests are simply drawn into another world that enables them to give in to the moment without worrying about what lies outside the restaurant. The only thought worth thinking is what the next dish will be," says Francisco, revealing how his lobster, bacon and juniper dish does just that. Served on a plate full of greenery and juniper branches, the lobster is served on a hot cast iron in the middle of the plate, leaving people with the smoky fragrance coming from the herbs.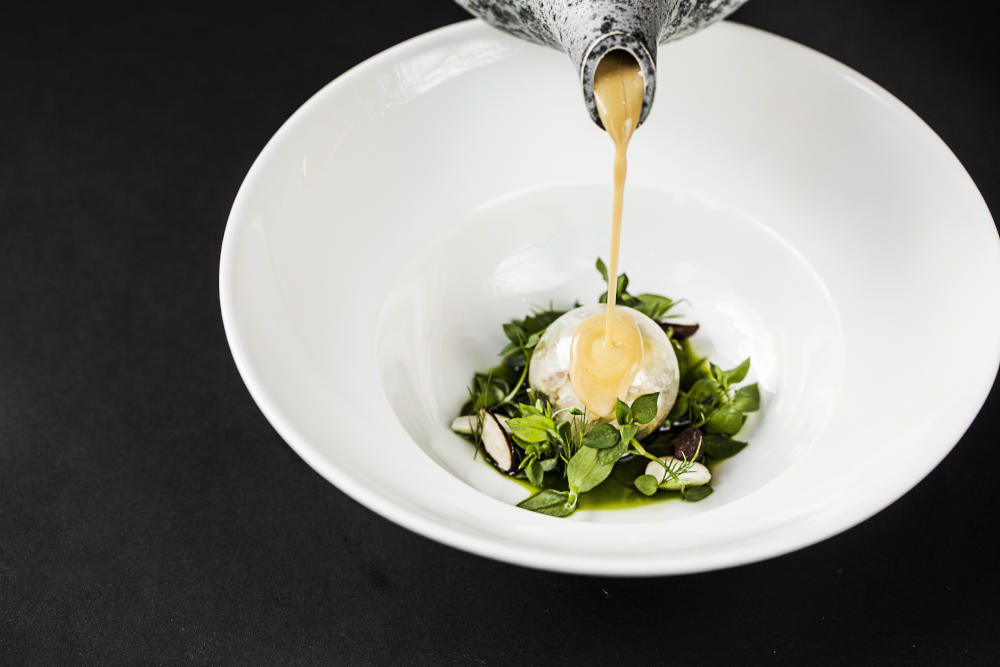 An intimate experience
A visit to TreeTop Restaurant starts as soon as you walk up to the restaurant, met by the captivating sight of Vejle Fjord. The brightness from the panoramic windows lights up the room where the intimate atmosphere is immediately evident. This is not an in and out kind of place, it's an experience of artistic proportions, where highly skilled professionals perform a culinary story with a seasonal twist.
"Despite being inspired by cuisines from all over the world, we still follow the Danish seasons, resulting in exciting fusions where Scandinavia and the world collide," explains Francisco, stating that guests should expect the unexpected. TreeTop Restaurant is for the open-minded, each dish is an innovative creation.
"One of my favorite dishes is called Pearls of the Sea. I combine the best from the sea, a collection of hand-dived scallops, beluga caviar and oysters, all presented on an enticing plate that arouses your senses with a sea-like aroma," says Francisco. Since he started his career, he has been competing and winning prizes for his skills. Now, he is not just aiming for a Michelin star, his dream is also to win the Bocuse`dor in Lyon.
"I love challenging my own way of cooking and I try not to limit myself. It's a philosophy I have brought into TreeTop Restaurant as well. When you pair up different culinary features it can result in gastronomic magic that pleases all your senses. Limits are not something I like to see in my kitchen. We welcome creativity," says Francisco, inviting people to come to TreeTop and taste the world.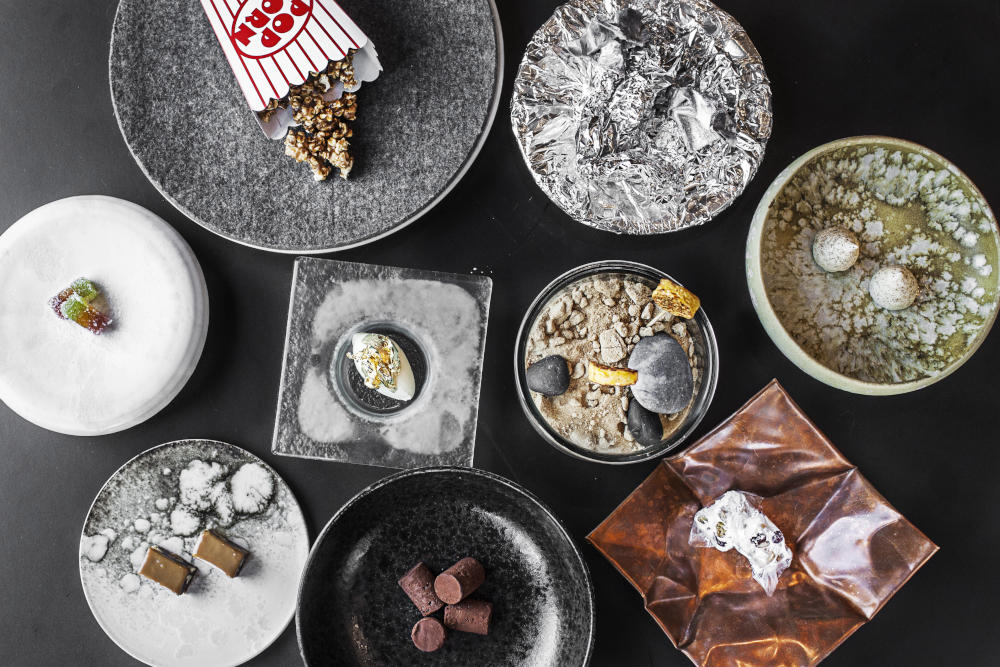 For more information, please visit www.tree-top.dk / www.munkebjerg.dk
Subscribe to Our Newsletter
Receive our monthly newsletter by email