Ultima Contemporary Music Festival: Oslo's ever growing musical spectacle
By Stian Sangvig | Photos: Henrik Beck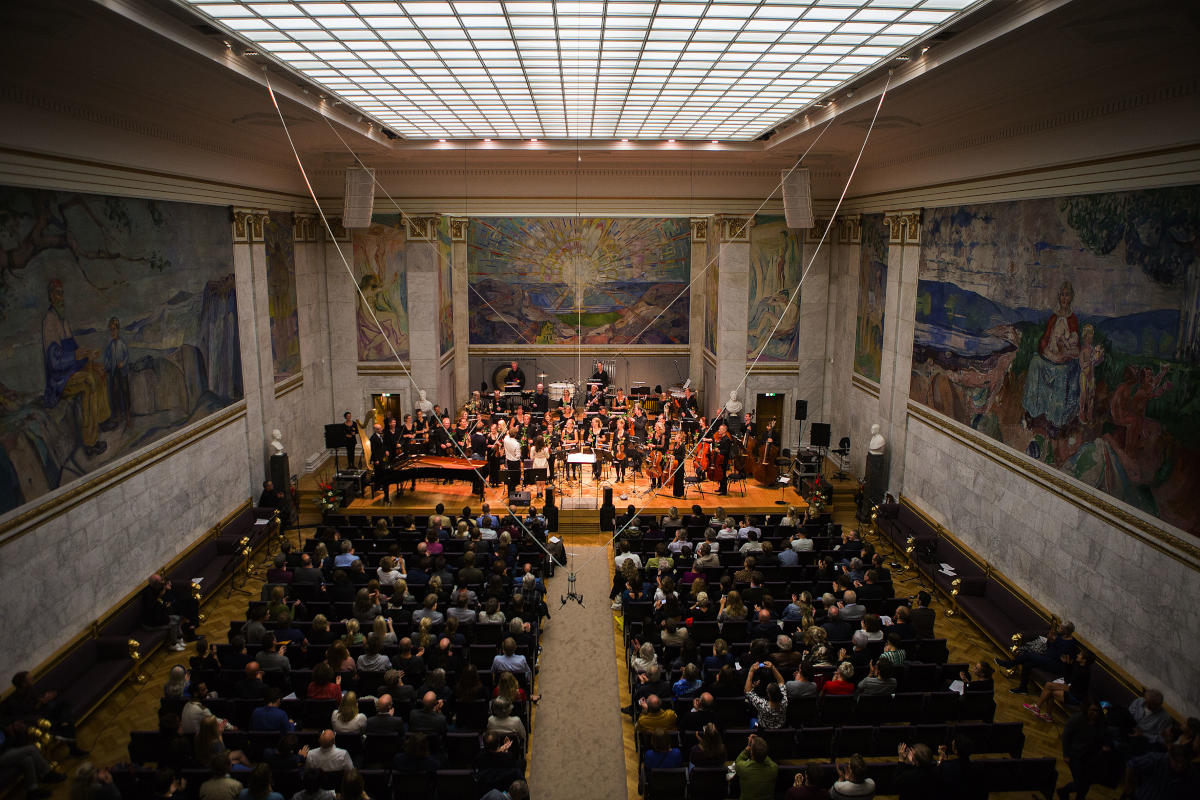 Ultima Contemporary Music Festival is the Nordic region's premier contemporary music festival, arranged in September each year in Norway's capital Oslo. For 25 years it has been a key arena in contemporary music and related art forms. This year, the festival will offer new releases and a wider variety of music by a broader range of artists from Norway and abroad than ever before. Performances will take place at an equally varying range of venues, including Oslo Concert Hall, Oslo Cathedral and the Ekeberg Park.
"Currently in its 25th year this year's festival will take place between 10 and 19 September," Artistic Director Lars Petter Hagen explains. "Since its relatively modest inception in 1991 the festival has grown steadily into an internationally acclaimed contemporary music festival attracting an annual average of more than 15,000 spectators," Hagen continues. The programme for the festival contains between 40 and 50 events. In addition to concerts, Ultima also stages sound installations, multimedia productions, music-theatre and performances. The entire city serves as the arena for the festival. Venues include the Norwegian Opera & Ballet, small clubs, industrial premises, museums and the outdoors. The theme for this year's Ultima is 'On Nature'.
Countless stellar performances and experiences
This year's festival will start on 10 September with Oslo Philharmonic Orchestra at the Oslo Concert Hall and will be attended by His Royal Highness Crown Prince Haakon and Norway's Minister of Culture Thorhild Widvey. The orchestra will perform the Turangalîla-Symphonie, a large-scale piece of exhilarating, intoxicating orchestral music and a modern classic by Olivier Messiaen (1908–1992).  "The composer's music touches on life's big questions, such as human beings' relationship with God and nature," Hagen argues.
Later on at the opening night, 8,000 visitors can assure free attendance (supported by Oslo Municipality) to an outdoor highlight of the festival at Ekebergparken just south east of Oslo's city centre. Ultima invites visitors to a nocturnal walk of wonder, music and beauty as trumpeter, composer and producer Nils Petter Molvær performs Lucid Dream, which can be described as an audio-visual installation constituted by Ekebergparken's location and the cultural history of the forest. "Sound, light and images, blend in harmony with a walk-in installation for an atmosphere changing from pure beauty to its destructive side of danger and destruction," Hagen describes.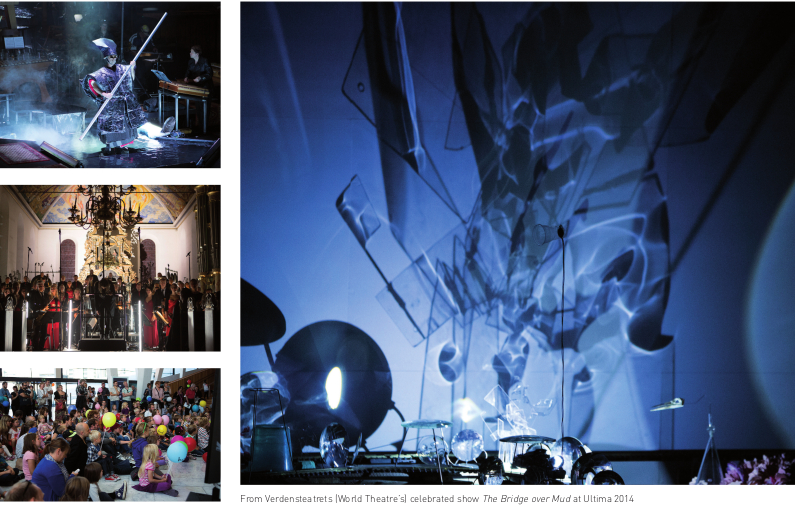 The Guardian's stamp of approval
Two days later on 12 September, Helge Sten and Ensemble Musikfabrik will provide a rare performance together for one night only of Pitch 43 by Harry Partch at Kanonhallen. "In fact, the ensemble's interpretation of Harry Partch's work is included in The Guardian's '150 unmissable arts events for 2015′," Hagen explains.
The closing concert will take place at Oslo Cathedral on 19 September. André Bratten and Ole-Henrik Moe will perform new work as well as Arvo Pärt. The composers have put together an exciting ensemble consisting of Oslo Domkor (Oslo Cathedral Choir) and Ensemble Allegria. "We believe Bratten and Moe will provide an adequate closure to this year's Ultima thanks to Bratten's music being a daring and modern blend of space disco and micro house," Hagen says.
Encouraging people to think outside the box
At Ultima they take pride in encouraging musicians to think out of the box when developing contemporary music and culture with the goal of engaging the audience as well as entertaining them. "In addition to being proud of steadily growing attendance figures, we are particularly pleased that our average visitor is getting younger and younger," Hagen explains in an optimistic tone for the future of the festival.
Ultima is active and present during the rest of the year in addition to its own festival every September. In April 2014, for example, a mini version of Ultima in New York took place in order to promote the festival receiving positive reviews. Similar events in Barcelona and Tokyo are planned for 2016. Larger programmes for children and youngsters are developed too. Recently 9,500 pupils experienced contemporary music in Haugesund in Western Norway. "It is interesting to work with children, as they receive the music without prejudice. They will also realise there is more to music than the pop music dominating the charts," Hagen says.
"The final programme for the festival will be on our website soon, and we encourage visitors to book tickets as soon as possible to avoid disappointment," he concludes. Oslo is easily accessible by direct flights from most of Norway and Europe, as well as parts of North America, the Middle and Far East.
For more information, please visit www.ultima.no 
Subscribe to Our Newsletter
Receive our monthly newsletter by email