Ulvsby Manor: The feel-good manor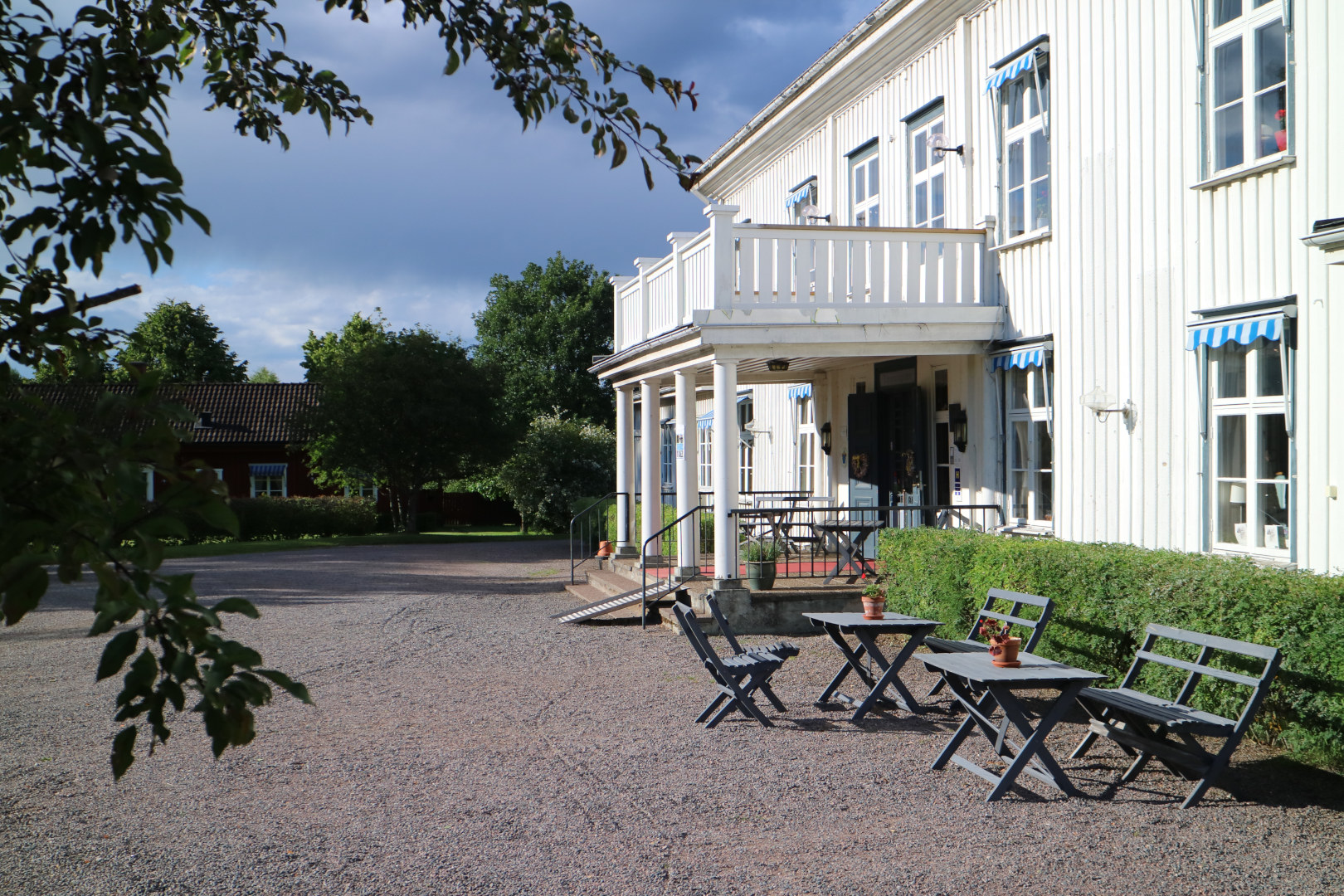 Situated just a stone's throw from Sunne, in the heart of the lush woods of the county of Värmland, Ulvsby Manor boasts a proud history dating back to the 1600s. "Our guests say that it's just like arriving at a friend's place in the country – those friends who own a manor where you're always welcome, but treated as a little bit more than a guest," says owner Marianne Krönsjö.
With peaceful surroundings and stunning views over lake Fryken, Ulvsby Manor is a haven of relaxation and the perfect place for living the good life – and this is nothing new. For centuries, the estate has welcomed guests as well as residents for a spell of lush living and great food and drink, among them Queen Christina of Sweden and Nobel Prize-winning author Selma Lagerlöf.
While a part of the manor's history – that of the local prison back in the 1600s – was destroyed a year and a half ago when the guest wing was burnt to the ground in a fire, the memory of these special residents will live on for a long time. "We got the construction antiquary involved, but nothing could be salvaged, so we decided instead to take their help to create a new wing – an entirely new guest wing with 13 manor rooms and two suites boasting incredible views across the lake. Each room has been individually designed by a set designer and an artist, and named after a person connected to the manor's history, such as fictitious characters from Selma Lagerlöf's books," says Krönsjö, who is noticeably excited about the slight expansion, opening this month. "Best of all, there'll be a mini spa on the ground floor, decorated in a style combining elements of Värmland's oral tradition and Mediterranean-oriental influences – and boasting panorama windows, naturally."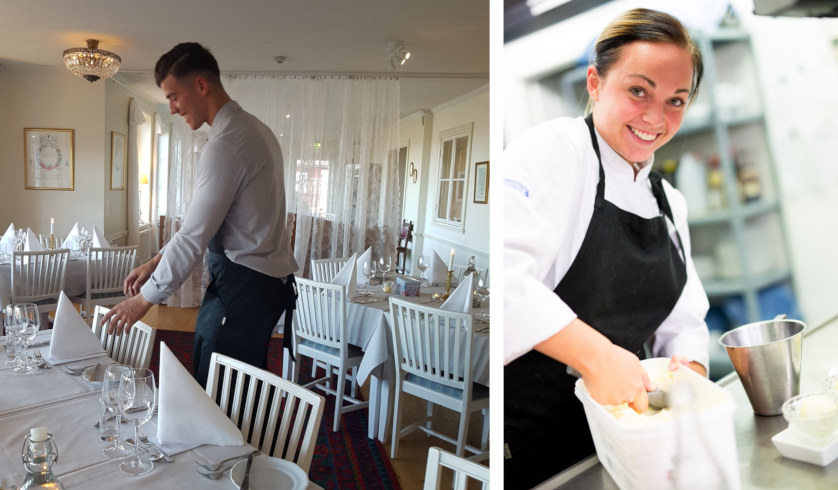 PHOTOS © MARIANNE KRÖNSJÖ (LEFT) AND MATTIAS BLOMQVIST (RIGHT)
Holiday hiking
Also inspired by the Mediterranean are the package deals developed around Sunne's biannual hiking week, perfect for those looking for a combination of a raised pulse in unspoilt nature and quality culinary experiences. With local guides imparting their historical and cultural knowledge to hikers, this is a chance to really get to know an area so full of mythical places and historical landscapes.
The hiking trail leads you straight into the wilderness. Your leg muscles may start to tremble from the uphill climb, but as you pause and turn around you are well rewarded for your effort as you gaze out over the woods of Värmland and catch a glimmer from one of the area's 1,000 lakes. Sunne and its surroundings boast simply breathtaking nature.
"Whether you'd prefer an easy stroll through the gardens of Lagerlöf's Mårbacka or a more challenging hike on well-maintained paths in the wilderness, you can find it here, complete with an insight into the landscape you are walking through, be it the old mining areas or the Finn Forest," Krönsjö enthuses. "There's nothing better than hitting the sauna or sinking into a hot bath with a cold beer and views of the beautiful landscape after returning from a day's hiking. You get this sense of gratitude: how is it possible that there can be so much beauty all in one place?"
Sunne hiking week
This autumn, the Sunne hiking week will take place between 19 and 23 September.
Book a package deal with accommodation, full board and hiking through Ulvsby Manor or one of many other partner organisations, including Selma Spa+, Prostgården Bed & Breakfast, Nature Adventure, Lappnäs Bed & Breakfast, Bada Herrgård B&B, Berga Gård and Broby Gästgivaregård.

PHOTOS © MARIANNE KRÖNSJÖ (LEFT), MATTIAS BLOMQVIST (RIGHT)
Värmland must-sees
When in Värmland, do not miss this top-five of must-see places and activities:
Klässbol Weaving Mill: The Royal purveyor of table cloths and bed linen as well as producer of napkins and more for the Nobel Banquet. Watch the production and shop wares in the factory boutique.
Västanå teater: A magical summertime theatre performing plays by writers including Selma Lagerlöf and Henrik Ibsen. Takes place in a large barn that has been compared to Shakespeare's Globe, featuring spectacular costume and set design as well as dinner alongside the actors in the break.
Selma Lagerlöf's Mårbacka: Visit the renowned author's former home and get to know the fascinating woman behind the books. Through the guides, you can also meet people like her maid and her sister and learn about what life on the estate was like.
Rottneros Park: After earning a lot of money shipping wood to the paper mills of Europe during World War II, art enthusiast Svante Påhlson created this sculpture park, today including over 100 pieces by artists including renowned masters such as Christian Eriksson, Per Hasselberg and Carl Milles.
Alma Löv Museum of Unexp. Art: With beautiful pavilions and a the three-storey main building boasting a theatre as well as exhibition halls and a café, Alma Löv Museum is celebrating its 20th anniversary this year with a significant exhibition of works by Swedish as well as international artists including Evgenia Arbugaeva, Niki Lindroth von Bahr, Karin Broos and Ann Edholm.
Värmland is also full of charming farm shops, cafés and flea markets.
Web: www.ulvsbyherrgard.se/om-oss
TEXT: LINNEA DUNNE | TOP-IMAGE © JENNY NOHREN
Subscribe to Our Newsletter
Receive our monthly newsletter by email