Uppsala International Guitar Festival: Discover the most influential guitar event in Scandinavia
Text: Malin Norman | Photos © Press Photos
Uppsala International Guitar Festival is one the most popular and influential of its kind. This year's edition is set to be amazing, with legendary guitarist Bill Frisell, Brazilian super virtuoso Yamandu Costa, internationally acclaimed flamenco stars Niño Josele, "Robi" Svärd and Sandra Carrasco, as well as the prodigy Indian bass player Mohini Dey, all featuring on the line-up.
Uppsala International Guitar Festival takes place in Uppsala, a university city with a lovely atmosphere of history and culture, where film director Ingmar Bergman was born and his famous film Fanny and Alexander was recorded. The city is also a gastronomic mecca, and foodies can experience some of the best restaurants in Sweden plus, of course, a good Swedish 'fika'.
The festival is a meeting place for music celebration and learning. Over the years, legendary artists such as John Williams, Paco De Lucia, Pat Metheny, Anoushka Shankar, Steve Vai, Tommy Emmanuel and Jennifer Batten have performed.
This year, for the 16th time, visitors can listen to world-class musicians, explore the guitar exhibition, take part in workshops and meet other enthusiasts from around the world, who share the same passion.
"Our vision is to create a music celebration and a meeting place, in the modern Uppsala Concert Hall," says Klaus Pontvik, founder and festival director. "It's a top-notch smörgåsbord with the world's best musicians, where everyone can find their favourite artist or style."
Opening with Brazilian genius
According to Pontvik, this year's programme is outstanding, with a fantastic mix of musicians, and the opening show promises to be something quite special. "We're kicking off with Brazil's greatest guitarist: virtuoso, composer and 2018 Latin Grammy Nominee Yamandu Costa." Costa is considered as one of the greatest geniuses of Brazilian music. The recognition he has earned over the years reveals precisely what he can offer the audience: the music he plays travels through his body and soul and is delivered beautifully.
The festival features more international stars, such as the legendary Bill Frisell, with a quartet featuring Petra Haden, Hank Roberts and Luke Bergman. Frisell is of the leading jazz guitarists and composers, and his work has established him as one of the most sought-after guitar voices in contemporary music.
Another world-class act is the meeting between three flamenco profiles: Niño Josele, Sandra Carrasco and Robi Svärd, all with remarkable stories. The latter comes from a classical background, and even though he is Swedish, he is one of the few foreign flamenco guitarists who have managed to convince the discerning and quality-conscious flamenco scene in Spain. Josele and Carrasco have also managed to navigate this irreconcilable fairway. Niño Josele is known in particular for his collaboration for many years with Paco de Lucia and Chick Corea.
Classical guitar and tango
The programme also offers another special treat for classical guitar enthusiasts. Ricardo Gallén is a distinguished classical guitarist with a continuously flourishing career. His inspiring and innovative interpretations place him among the top musicians, while his revolutionary and influential playing and teaching serve as the best proof of his quality.
Pontvik also recommends Duo Siqueira Lima, one of the most prestigious chamber ensembles, which won the Profissionais da Música Award 2015 in Brazil and the International Press Award 2014 in the United States. Their work ranges from music of the classical repertoire to popular music from Latin America.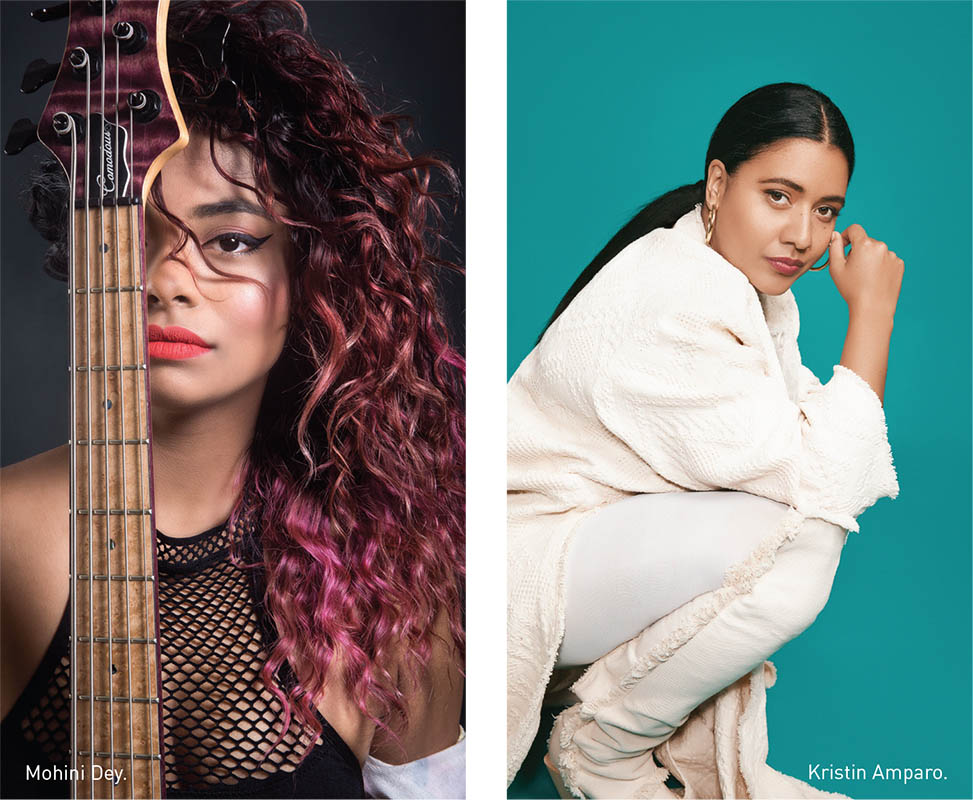 Another highlight is Mohini Dey, who has been described as a prodigy by many acclaimed musicians. Only 22 years old, she is probably the youngest bass player in India with such a successful career. Dey is an extraordinary, creative and versatile musician who has played with established artists such as Steve Vai, Quincy Jones, Simon Phillips, Stanley Clarke and many more.
Also don't miss Romancero Gitano and the premiere of Tango Mass Abrazo, with Uppsala's choirs Allmänna Sången and Cantorus and the famous Swedish soloist Kristin Amparo. This, with music ensemble and dance, will be a great closing show in the University Auditorium.
Festival programme 2019:
Thursday 10 October:
Yamandu Costa and Dos Mas Uno, Brazil/Argentina
Gohar Vardanyan, Armenia
Freak Kitchen and Mohini Dey, Sweden and India
Friday 11 October:
Stephanie Jones, Australia
Eurostrings artists from several countries
Bill Frisell, USA
Saturday 12 October:
Young Talents Competition
Duo Siqueira Lima, Uruguay/ Brazil
Tres Cuentos: Niño Josele, Robi Svärd and Sandra Carrasco, Spain/Sweden
Sunday 13 October:
Ricardo Gallén, Spain
Duo Four Hands, Sweden
Romancero Gitano and Tango Mass Abrazo
Uppsala Choirs and instrument ensemble
This year's festival will take place at Uppsala Concert Hall 9-13 October.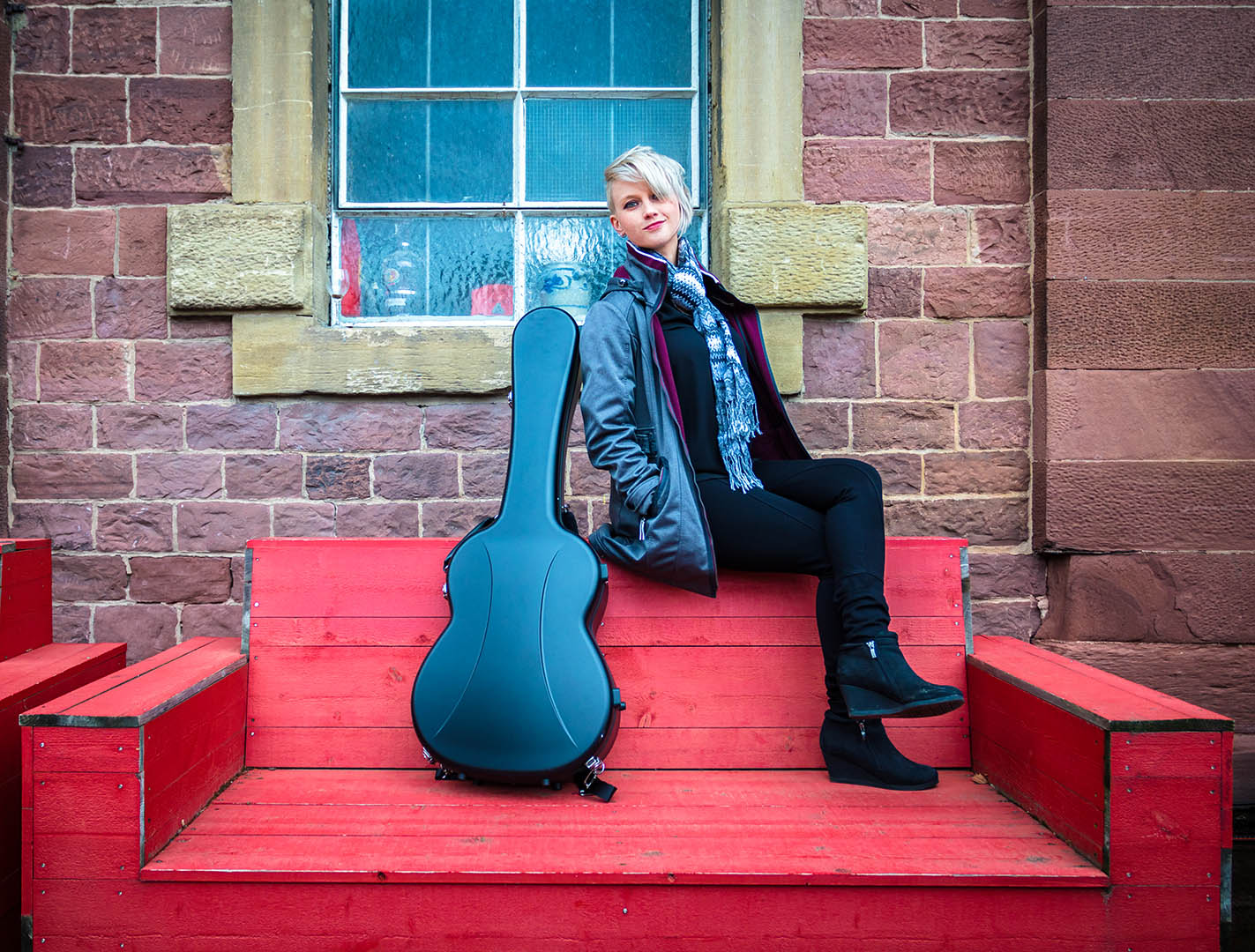 Web: uppsalagitarrfestival.se Facebook: gitarrfestivalen Twitter: @gitarrfestival Instagram: @gitarrfestival
Subscribe to Our Newsletter
Receive our monthly newsletter by email