Vadehavskysten: A treasure trove of nature and culture
By Trine Jensen-Martin | Photos: Gitte Lindeborg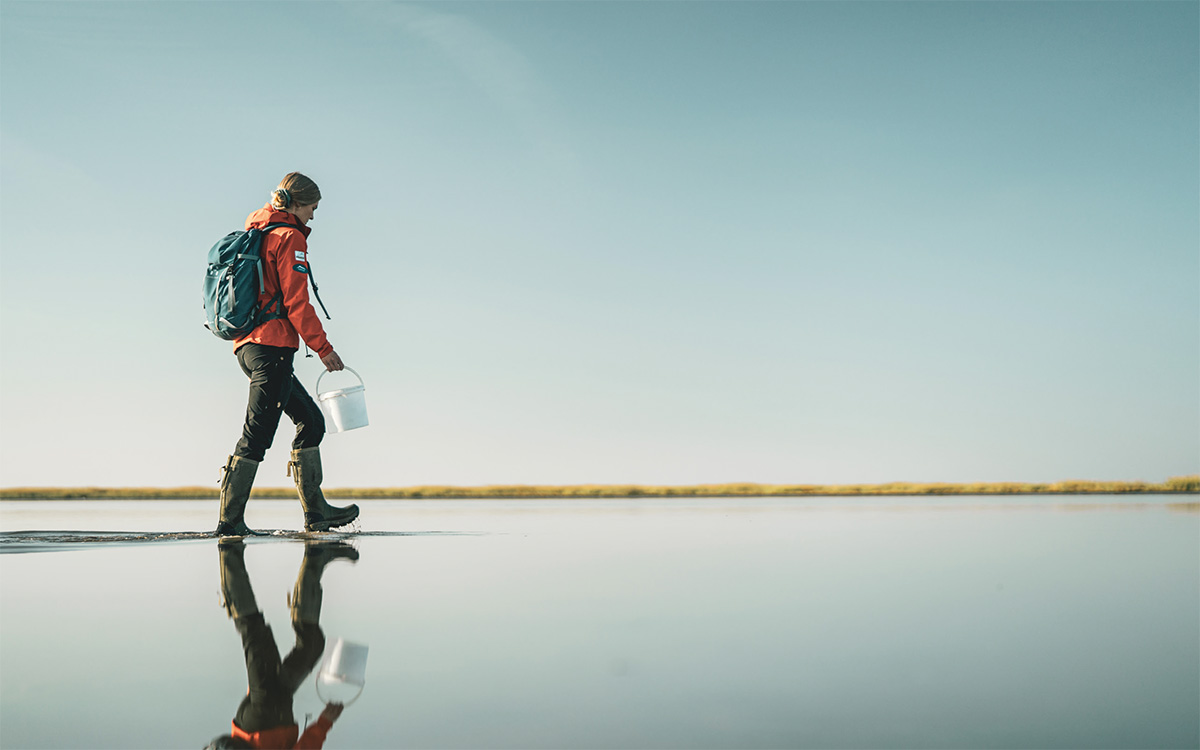 The southwestern corner of Jutland is home to one of the Denmark's most stunning national parks. With a wide selection of experiences on offer, there is something for everyone, from exploring the Wadden Sea and migrating birds, participating in high-octane beach activities or an oyster safari, to delving into the history and culture of the oldest town in Denmark.
It is not only migrating birds that flock to the Wadden Sea; this is a popular destination for visitors and locals alike. "Nature itself is one of the biggest attractions," explains Katrine Jung, marketing manager at Vadehavskysten. "You can recharge here, like the migrating birds."
The Wadden Sea is the largest tidal flats system in the world. A visit to the area, which is listed as a UNESCO World Heritage Site, makes for a unique experience of the relationship between the sea, the surrounding nature and wildlife.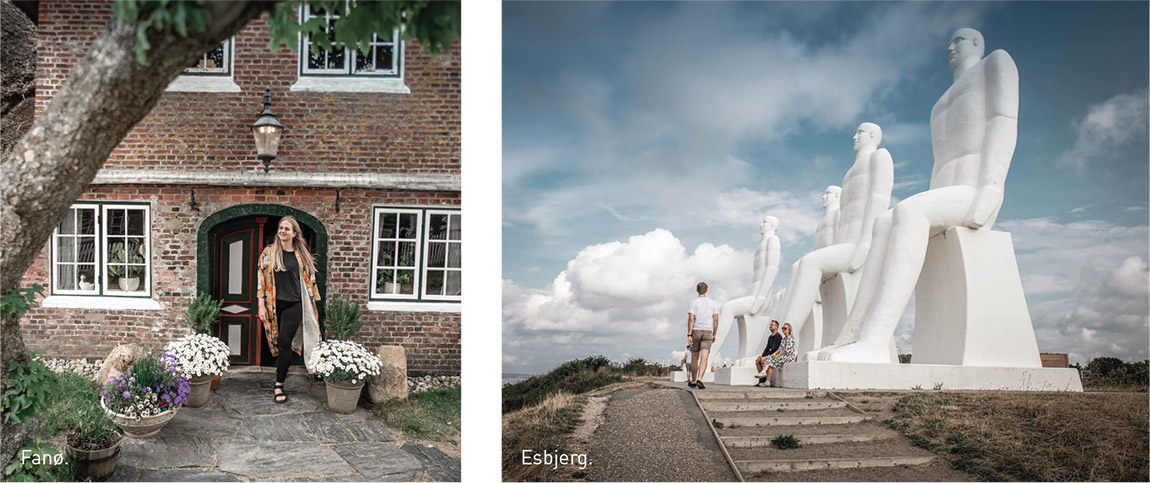 An air of history
Medieval Ribe, Denmark's oldest town, which dates back to around 710 AD, offers activities for all ages. Its history is evident everywhere, and a visit would not be complete without a stop at one of its many museums: Ribe Cathedral Museum, Ribe Vikingecenter, or the HEX! Museum of Witch Hunt to name but a few.
The town is also home to the largest playground in northern Europe, a huge area modelled on the historic buildings in Ribe itself, but in miniature playground format, managing to be both playful and educational at the same time. Opening in June 2022, it is guaranteed to please visitors from all over – and particularly the younger ones.
Esbjerg means business
Esbjerg, Denmark's youngest city, is a real cultural melting pot. Business, commerce and artistic ventures all contribute to what is fast becoming one of the country's most exciting cities to live and work in, and most certainly an interesting place to visit.
"Esbjerg's identity is developing, and the city is a leader in the field of green energy," says Jung. Esbjerg has undergone somewhat of a transformation in recent years and is a city full of diverse experiences, with a strong focus on developing business, tourism and sustainability. While certainly a young city in historical terms, this is a place offering a wealth of culture and activities, which will only continue to develop in years to come, making Esbjerg a relevant stop on a trip to Denmark.
Fanø and Mandø
Off the main coast, you can visit the islands of Fanø and Mandø, each with their own distinct character. Fanø is well-known for its unique charm and incredible sandy beaches that are not to be missed, both for their natural beauty and for the activities on offer.
At Rindby, you can land-board or fly along the beach in blokarts, or kite surf the waves, but if adrenaline-fuelled fun is not for you, the beach is also ideal for flying kites or walking on the wide stretches of sand that change with the weather. Alternatively, visit the island's two historic maritime villages with cobbled streets and artisan shops and eateries.
Mandø is altogether different. "You can only get there by driving on the seabed at low tide," Jung explains. "And it is almost like a desert island!" There is no other way of reaching the island, which only has 28 inhabitants – not counting the abundant birdlife. It is a real must for birdwatching enthusiasts and anyone wanting a truly peaceful experience in nature.
The best for everyone
"What is good for our visitors has to be good for the locals too," poses Jung. "It is crucial for us to keep that balance." The different industries and businesses in the area in and around the Wadden Sea work closely together to create a healthy and positive relationship between locals and tourists, ensuring a sustainable and mutually enjoyable experience of all they have to offer. There is a real sense of respect and appreciation between those who live there and those who visit. Everyone works towards the same goal of preserving the nature and its wildlife, as well as keeping the history and culture of this part of Denmark alive. The key is working together for the best outcome for everyone.
Nature and culture
It is easy to see the attraction of this area: it is steeped in history and culture, there are endless experiences and diverse activities on offer, and the excellent restaurants serve local delicacies, like freshly caught oysters and seafood. But the key factor that brings it all together is the fact that this is one of the most outstanding places of natural beauty in this part of Europe. This is the real USP of Vadekysten – the Wadden Sea; the stretches of wide, sandy beaches; the migrating birds, and the local flora and fauna. This symbiosis of nature and culture offers something unique and wonderful for everyone and is a real treasure trove of opportunities and experiences.
Web: www.vadehavskysten.com Facebook: Vadehavskysten Instagram: @vadehavskysten
Subscribe to Our Newsletter
Receive our monthly newsletter by email