Vendsyssel Museum of Art
Text: Louise Older Steffensen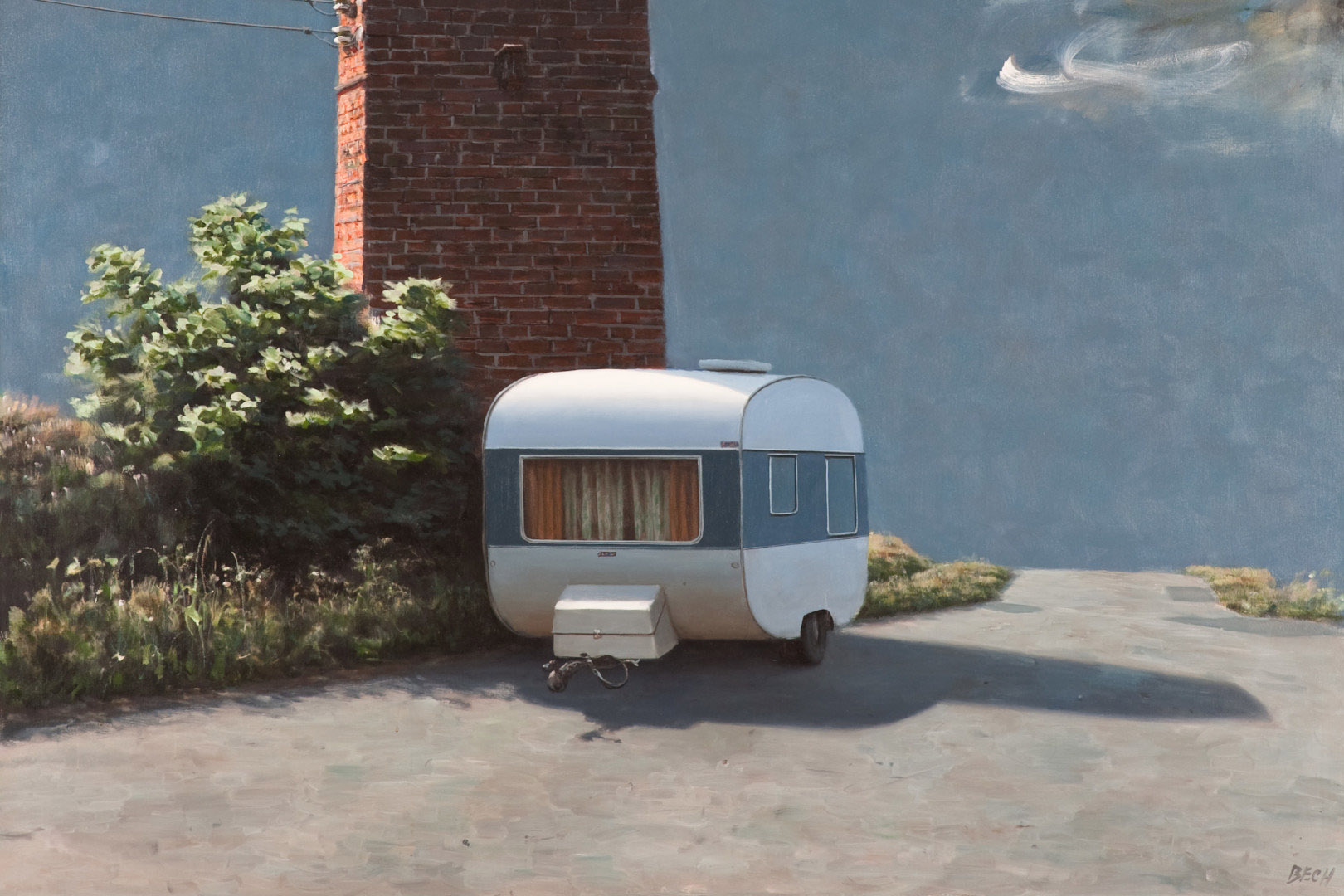 Seeing the light
N orthern Jutland's sharp, ethereal light made famous by Skagen's painters 150 years ago still shines on the changeable and dramatic landscapes of the region. With its wild coastline, sandy beaches and rolling hills and dunes, it is no wonder that the uppermost tip of Jutland continues to be a mecca for modern artists. From Niels Larsen Stevns to Poul Anker Bech, Vendsyssel Museum of Art in Hjørring shows off the best of them.
"The nature outside has certainly inspired our artists," says museum director Sine Kildeberg, "but their art also shows us entirely new ways of seeing the landscape surrounding us." Vendsyssel Kunstmuseum was opened in the 1960s in order to showcase modern artists with a local connection. With its emphasis on 20th- and 21st-century art, it manages to showcase both the exhibitors' ingenuity and their inheritance from previous generations of artists.
The museum features the largest collection of 'the artist of light', Niels Larsen Stevns. His colourful modernist landscape paintings and frescoes helped bring a whole new, expressionist way of seeing, to Denmark. The celebrated surrealist Poul Anker Bech, meanwhile, takes the region's famed landscape tradition and turns it on its head, sometimes quite literally, mixing the ordinary with the extraordinary and humour with seriousness. "We're currently very excited about our new Poul Winther exhibition! It shows off the multi-faceted emotions that Winther brought out in his quirky paintings of washed-up objects he discovered on the beaches of Skagen," Kildeberg enthuses.
In 2003, the museum moved into a converted industrial building in the middle of Hjørring, brought triumphantly into the 21st century by C. F. Møller and architect Anna Maria Indrio, famous for the revamp of the National Gallery of Denmark. With a glass prism ceiling, Vendsyssel Kunstmuseum is full of interesting windows and surprising angles, bringing in that famous northern Jutland light to illuminate the art that celebrates it.
Web: vkm.dk Facebook: Vendsyssel Kunstmuseum Instagram: @vendsysselkunstmuseum
Subscribe to Our Newsletter
Receive our monthly newsletter by email