Vesthimmerlands Musikhus ALFA: Culture connects the community in Aars
Nestled into the crest of Denmark's biggest fjord, the Limfjord, the Vesthimmerland region adds some of the country's most beautiful nature and a distinctly northern Jutish flavour to the country's cultural make-up. The artist and poet Per Kirkeby took a special liking to Vesthimmerland's charm, and today, his art and architecture spice up the region. His bold 1995 design for a music centre sadly had to be shelved, but thanks to local ingenuity and cooperation, Vesthimmerlands Musikhus ALFA finally opened its doors to the public in 2008.
TEXT: LOUISE OLDER STEFFENSEN | PHOTOS: VESTHIMMERLANDS MUSIKHUS ALFA
Vesthimmerlands Musikhus ALFA is named after the region's four largest towns – Aars, Løgstør, Farsø and Aalestrup. It is located in Aars, which Per Kirkeby developed a special relationship with. He made his first local contribution in 1980, decorating the local college. Nowadays, a wealth of his sculptures adorns the town, ranging in size from bronze statues and murals to a 34-metre brick sculpture, making Aars a Per Kirkeby mecca of sorts.
Kirkeby's largest and final contribution is the music centre, which only came to fruition thanks to some accidental EU funding and significant contributions from local businesses. "It may have taken 13 years for the building to become a reality," says Vesthimmerlands Musikhus ALFA's director, Lisbeth Jagd, "but it was worth it. It's become a real community hub, and it's used by people of all ages from the region and beyond. That's exactly what we hoped would happen."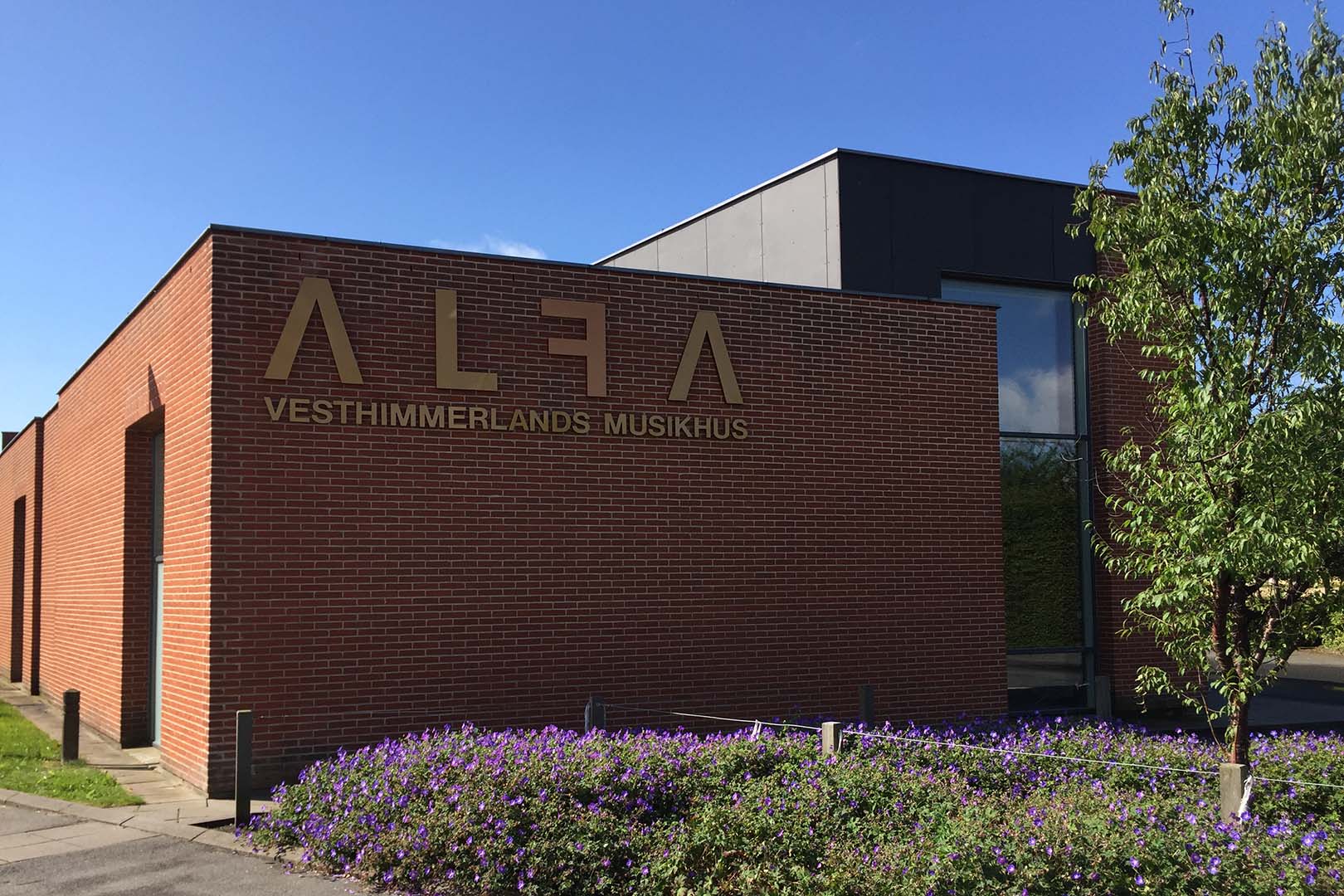 She continues: "We aim to have something for everyone, from jazz nights with the likes of Chris Minh Doky, to stand-up acts including Rune Klan. Anyone should feel welcome here, and we want everyone in Vesthimmerland to feel like it's their centre." The music centre hosts everything from kids' events through chamber music and theatre to big national and international names like Hanne Boel and Sanne Salomonsen. One of the most popular recurring events is their monthly sing-along session, which is open to all. Amateur musicians can join one of the ALFA's three choirs, and everyone is more than welcome at their frequent concerts at the centre.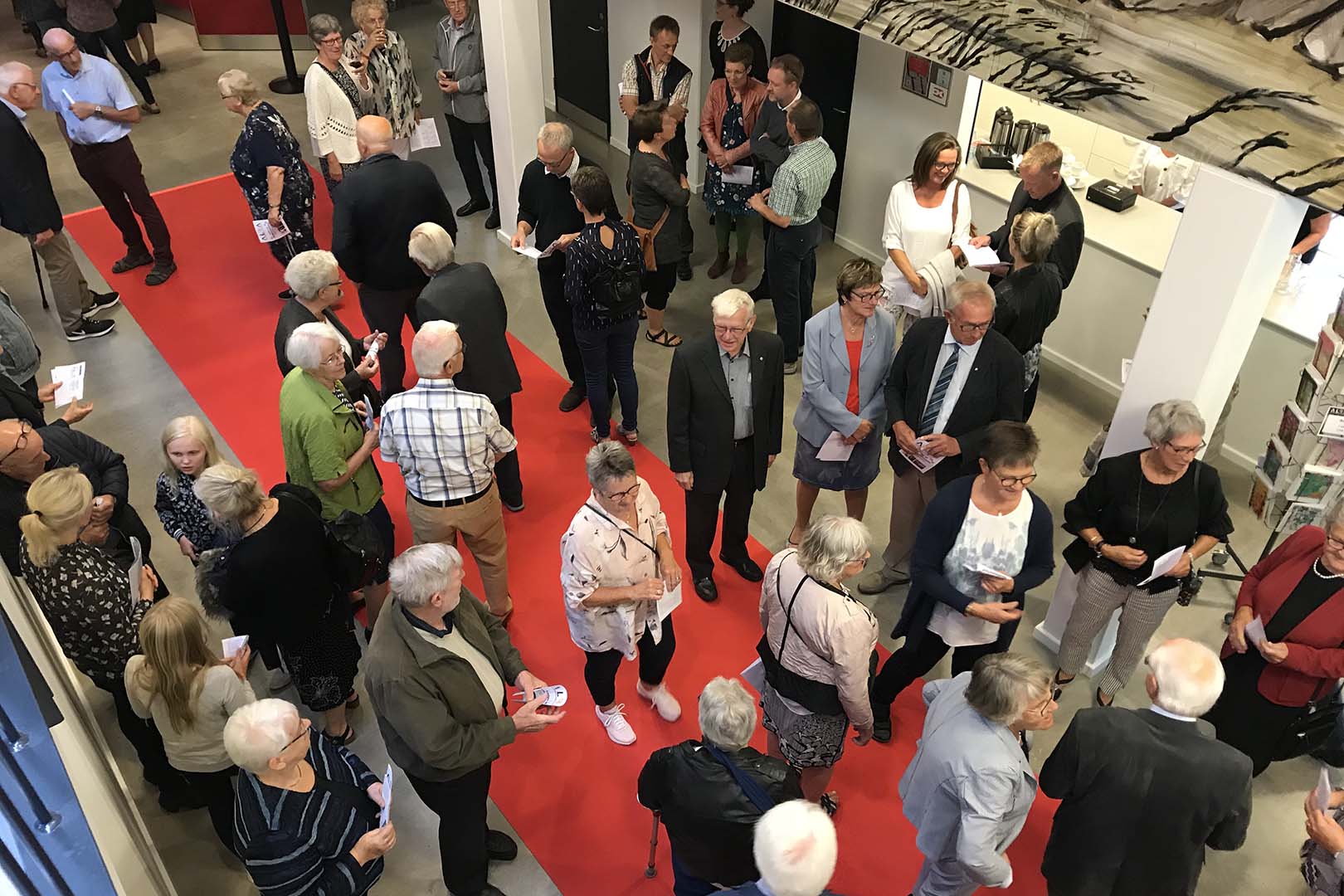 The neighbouring college makes extensive use of the centre's teaching rooms, and for those keen to take on the dulcet tones of an instrument, a range of music teachers are available for one-on-one sessions through Kulturskolen Vesthimmerland. The concert hall seats 420 people and features some of the region's best acoustics. "We're a great place for getting up close with the performers and musicians," Jagd concludes. "We create intimate, unforgettable occasions. Kirkeby and our many local supporters and volunteers have helped create a very special community space and a nationally credible music centre in a short time."
Web: www.vmalfa.dk
Facebook: Vesthimmerlands Musikhus ALFA
Subscribe to Our Newsletter
Receive our monthly newsletter by email