Vindveggen: Architecture made to last
TEXT: Alyssa Nilsen | PHOTOS: Vindveggen Arkitekter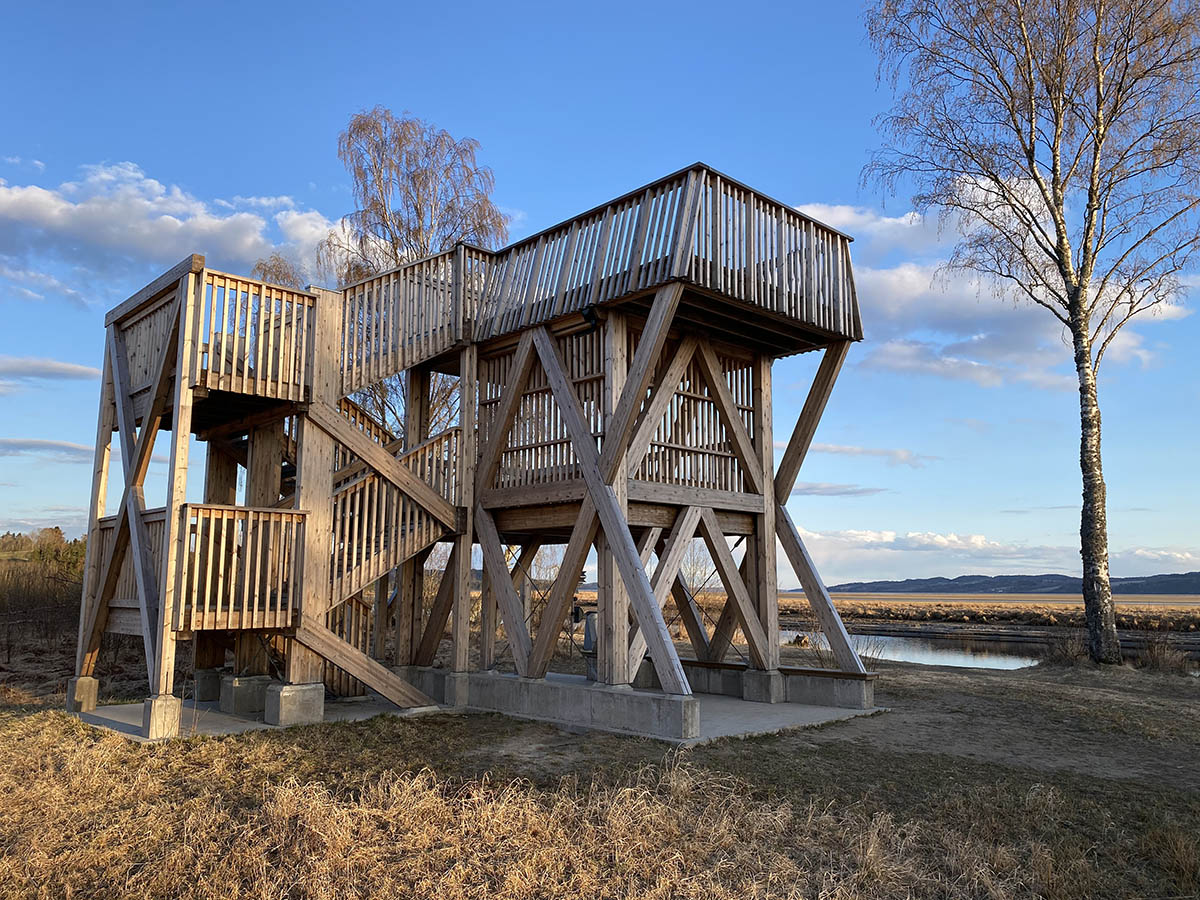 Norwegian architecture firm Vindveggen Arkitekter AS designs striking buildings and constructions with sustainability in mind. From schools and apartment complexes to swimming halls and birdwatching towers, Vindveggen creates spaces for future generations.
Founded in 1995, Vindveggen, which translates as 'the wind wall', was named after an impressive 650-metre-long wooden wall built in the early 1900s to protect timber from the harsh winds ravaging the Lillestrøm area. Though the wall is gone and the timber no longer needs the same type of protection, Vindveggen carries on the legacy of creating aesthetically pleasing designs that contribute to society and the local area.
One of Vindveggen's current projects is a brand-new indoor swimming pool, Jessheimbadet, designed in collaboration with Nuno Arkitektur AS. The swimming pool, located in Jessheim, Norway, is part of a big development involving housing, sports facilities, schools and kindergartens, essentially building a brand-new district in the South-Eastern town.
"Designing public buildings can be challenging, but very rewarding," says architect and partner Espen Bærheim. "We consider it an important social responsibility. They are buildings designed to be used by a lot of people over a long period of time, so the quality must be high, both aesthetically speaking and in terms of usability."

Attention to detail
"A swimming pool, in comparison to most public buildings, has a very varied clientele," reflects Bærheim. "It has to cater to top athletes and senior citizens. Schools should be able to do swimming lessons there, and pools need to be accessible for the multi-handicapped for training and rehabilitation. Everyone, ages zero to 100, should be able to use the facilities."
Safety is another key element in a swimming pool, requiring the building to be open, airy and bright, while simultaneously maintaining a certain level of discretion for its visitors. The climate of swimming pools poses another challenge. It is hot, damp, and with a lot of potential corrosion. This means that every little detail must be taken into consideration, all building materials must be top quality, and the technical facilities cleaning the air and water are extremely advanced.
Jessheimbadet, with its perfectly round shape, is a striking construction and was nominated for the 2021 Arkitekturpris for Ullensaker kommune (Ullensaker municipality's architecture award). 6,600 square metres large with a maximum capacity of nearly 500 visitors, the building offers seven pools, including a sports pool with eight lanes and accessible pools for training and rehabilitation. There is a Jacuzzi, saunas, a toddler pool, diving boards, a water slide, and a cafeteria serving both inside and outside of the pool area.
A tower for the birdwatchers
Another project Vindveggen has just finished is a very different kind of structure: a birdwatching tower. The wooden construction is located in the nature conservation area Nordre Øyeren, the largest inland river delta in the Nordics. Here, the rivers Glomma, Leira and Nitelva meet the lakes Svellet and Øyeren, creating a complex ecosystem that is home to a multitude of flora and fauna. The birdwatching tower was commissioned to allow safe and easy access to the area, which has been a popular destination for birdwatchers through the ages.
The tower, designed in collaboration with Museene i Akershus (MIA), opened to the public in 2020. It is built from ore-pine, the heartwood of old-growth pine. This is the same kind of wood used to build the Scandinavian stave churches in the Middle Ages and can be used untreated thanks to its resin bleeding outwards and acting as natural impregnation. Environmentally friendly and gently placed in its surroundings, the tower benefits the birdwatchers while shielding the surrounding wildlife.
"It has become a popular destination for both ornithologists and hikers," Bærheim says. "Ornithologists often have highly advanced equipment, requiring a very stable foundation, and we've taken that into consideration when designing the tower."
This is why, structurally, the tower consists of three separate constructions standing independently of each other. This makes it incredibly stable, despite people walking up and down the stairs. Built mainly by enthusiasts and volunteers, the project was nominated for the 2021 Lillestrøm kommunes arkitektur- og byggeskikkpris (Lillestrøm municipality's architecture and vernacular architecture award). Access to the birdwatching tower is free for all.

Web: www.vindveggen.no
Subscribe to Our Newsletter
Receive our monthly newsletter by email