Vinterfest: Classical symphonies and Greek mythology at a magical winter festival
By Linnea Dunne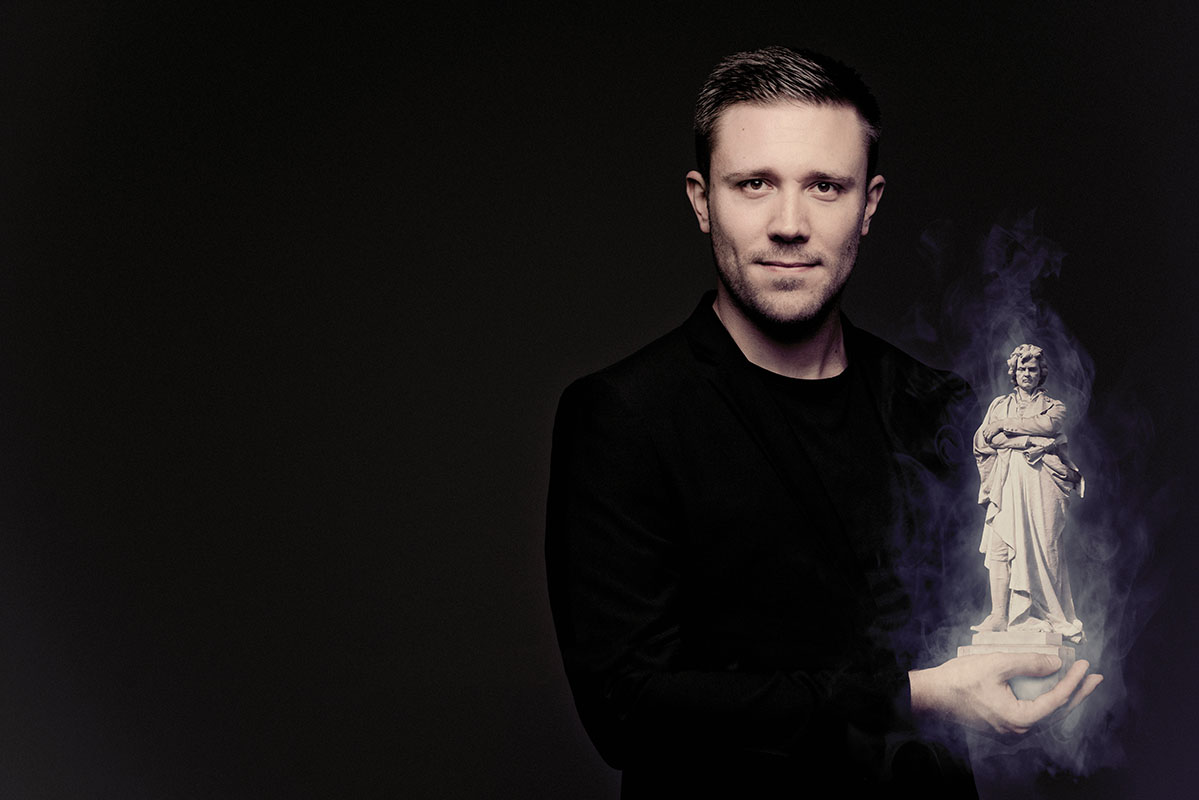 Dubbed 'a classical music festival that rocks', Vinterfest is back for a 15th year, bringing unforgettable music experiences to the magical, wintery landscapes of Dalecarlia. With sought-after conductor and violinist Roberto González-Monjas at the helm, the festival invites music lovers to explore Greek mythology, the concept of genius, and human emotion.
"Anyone who's ever been to Vinterfest agrees that it's an incredible, magical festival," González-Monjas enthuses. He has just taken over as chief conductor and artistic advisor of Dalasinfoniettan, the chamber orchestra of the Dalecarlia region. "When we sat down to make plans and discuss projects and they suggested that I take over the festival as well, I was thrilled and honoured – it felt like the perfect extension of the work we do with the orchestra."
With 2020 being the year of Beethoven's 250th birthday, much of the classical music scene will be engulfed by Beethoven mania. But Vinterfest's new artistic director takes a different approach. "I've always been fascinated by Greek mythology, and I thought there might be a different way to examine musically different aspects of genius," he explains. "The story of Prometheus has been used for centuries to teach us something about how progress can sometimes go very wrong, something that feels very relevant in this day and age. Moreover, he's incredibly brave and rebellious. He's a humanist who fights for his ideals and wants to provide humans with something deeper. Music does that too, as does Beethoven."
Asked about highlights from the 2020 programme, González-Monjas shifts the focus. "I love art, but rather than view a beautiful Rembrandt exhibition, I like when you take, say, a Rothko painting and put it in front of a Rembrandt piece – then you get a dialogue. We'll present a lot of intimate music as well as bigger symphonic pieces, but what's fascinating is what unites pieces from different times," he says. "It's a package for us all to go on a journey together. These three days will hopefully change people and send them home different to how they were when they came."
In addition to conducting Dalasinfoniettan in concert once each day, including for the final concert, González-Monjas will be seen and heard in 'Roberto and Friends', a feature of the festival that's become a tradition. "I've invited some of my favourite musicians and am really looking forward to playing the violin with them," he says, "but I'll also rope in a few people from Dalasinfoniettan, who are really skilled Swedish folk musicians. It's going to be great – lots of love all round, just sharing beautiful music."
Vinterfest takes place 14-16 February 2020 in Mora, Orsa and Älvdalen.
Web: vinterfest.se
Subscribe to Our Newsletter
Receive our monthly newsletter by email