Visit Dalen: Relax and rejuvenate in a golden sauna
TEXT: ALYSSA NILSEN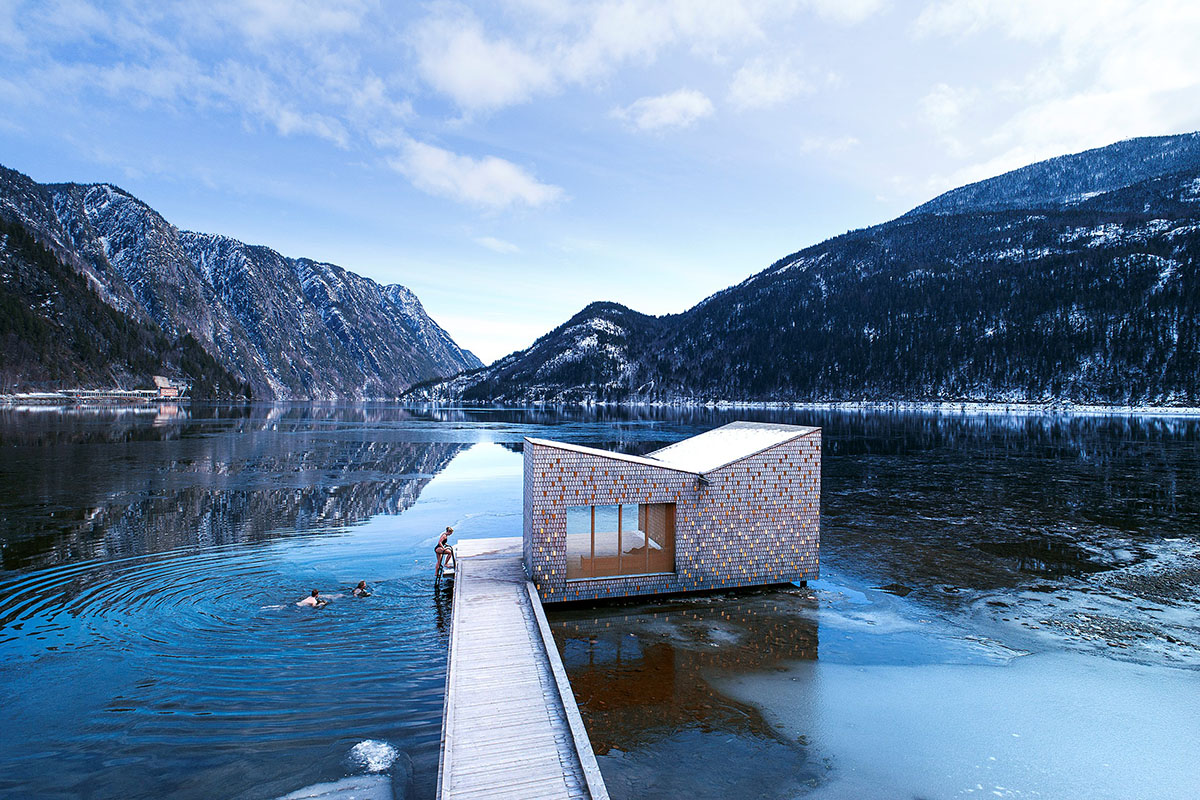 Whether you're hankering after a long hike in the Norwegian mountains, fancy a calm getaway or just want a different and Instagram-worthy experience, Soria Moria in Dalen, Telemark, is the perfect destination: a beautiful sauna with a view straight out of a fairytale.
Nestled in between steep mountains and with the sunset reflected in the Bandak Lake, there is a glimmering construction to be discovered: the Soria Moria sauna. With its golden walls and panoramic views of the surroundings, Soria Moria has already become a destination in its own right, attracting visitors from all corners of the world.
Sauna culture is experiencing rapid growth in Norway, with a steadily increasing number of saunas being built all over the country. Often, the sauna experience is combined with scenic views and beautiful modern architecture – but rarely are they as visually striking as at Soria Moria.
Created and constructed by a Nordic design team consisting of an architect, a landscape architect, a lighting designer and an artist, Soria Moria's characteristic design is inspired by the steep and dramatic surrounding mountains. The wooden shingle cladding is integrated with golden shingles, referencing the contrast between what were considered to be the more uncultivated people of Telemark at the time and the foreign, upper-class tourists visiting Dalen Hotel in the late 1800s. The gleaming gold is also a nod to the folklore lending its name to the sauna, the Soria Moria Castle – a faraway gleaming castle from a traditional Norwegian fairytale.
The sauna was built as the first part of Tales of the Waterway, an art project for the Telemark canal focusing on art, architecture and lighting design. It is meant to be not just a beautiful piece of art lighting up the lake and the surroundings, but also a meeting point – somewhere to relax with friends, family, a partner or colleagues. It is the perfect destination for tired hikers and cyclists, for sauna nights with friends, for silent reflection or for practicing yoga.
Designed in such a way that you can climb to the top of the sauna stairs for more intense heat or choose to sit further down for a milder experience, the sauna is perfect for anyone wanting to experience it. And should you need a cool-down, the chilly lake is right on the sauna doorstep.
Web: www.visitdalen.com Instagram: @visitdalen
Subscribe to Our Newsletter
Receive our monthly newsletter by email