Visit Norðoy: Local charm, steep mountains and challenging hikes
TEXT: HEIDI KOKBORG | PHOTOS: KLARA JOHANNESEN
Experience the rawness and power of Mother Nature, enjoy local food, and experience a rich history on the six Northern Isles of the Faroe Islands. The islands have so much to offer: follow in the footsteps of James Bond on Kalsoy, enjoy the rough landscape from a helicopter, and go on some challenging hikes.
Visit Norðoy is on a mission: they want to show tourists more of the six Northern Isles of the Faroe Islands, namely Fugloy, Svínoy, Viðoy, Kalsoy, Kunoy and Borðoy. In particular, the more remote islands of Fugloy and Svínoy are more difficult to visit – but the trip will be worth it. "The Northern Isles are very much about the local village community and authenticity. There is a different atmosphere up north compared to the capital; people are very laidback, and there is a cosy atmosphere here," says Jórun Høgnesen, director at Visit Norðoy.
While the majority of tourists and locals never make their way to the Northern Islands, there is one island in particular that has attracted several visitors: Kalsoy. Scenes from the new James Bond film, No Time to Die, were filmed in Trøllanes and the stunning nature surrounding the village. However, the islands have much more to offer, and if you long for unspoiled nature, being at one with the elements, and enjoying a freshly brewed cup of coffee at one of the local cafes, you may wish to stay up north for a couple of days.
"The nature here is magnificent. It is powerful and raw. While it is impressive and majestic, with rocks and steep mountains, you also need to have a deep respect for nature up here, and you should take great care," says Høgnesen.
A great way to explore the splendid nature on the islands is by foot. You will be able to hike by yourself on easier hikes, and if you are up for a challenge, you also have every opportunity to go on more difficult hikes, where it is recommended to team up with an experienced guide. You can also take in the spectacular landscape on various boat trips.
In addition, you might choose to explore the rich history of the islands. The town of Klaksvík has a long history as a fishing community, which you will definitely sense when strolling around it. During summertime, you can also enjoy concerts, such as the Summer Festival, which takes place in the centre of Klaksvík; the Faroese Sailor's Day; and other activities that well worth attending.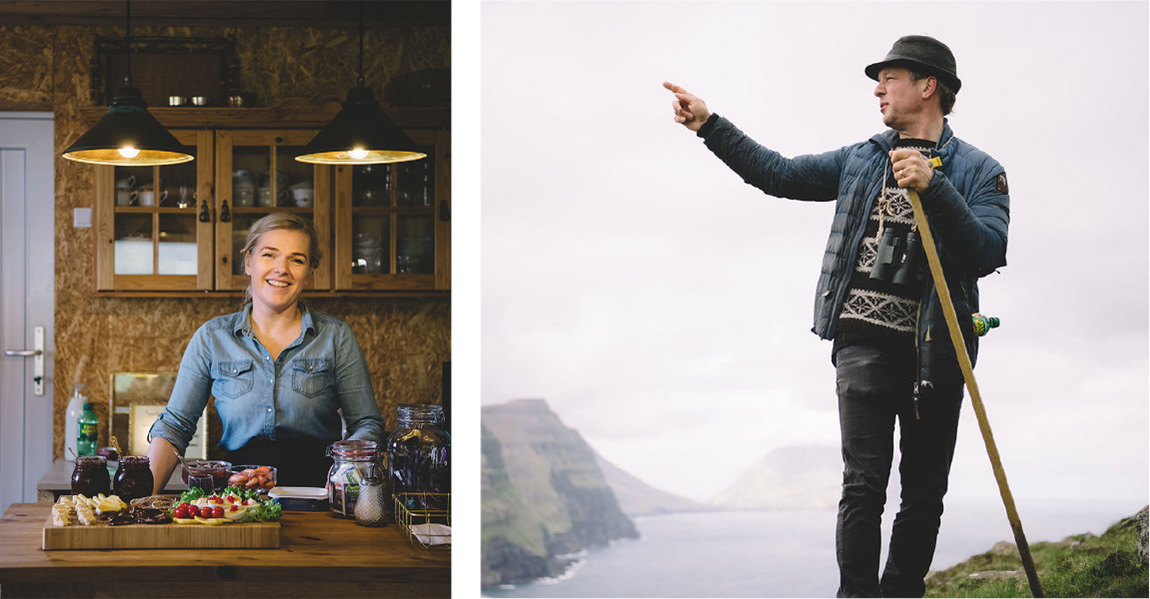 Web: www.visitnordoy.fo
Subscribe to Our Newsletter
Receive our monthly newsletter by email