What! Arkitektur: The power to improve lives through architecture
By Nina Bressler | Photos: What! Arkitektur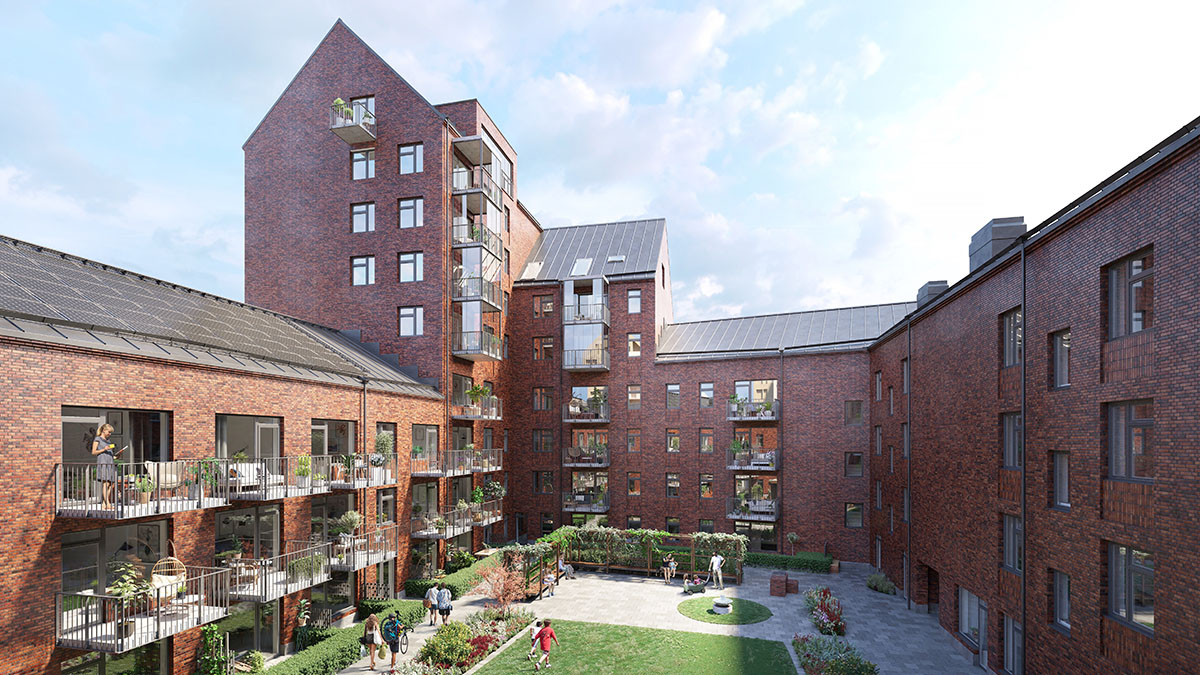 What! can architecture do to improve the cityscape and the lives of the people inhabiting the space? Quite a lot, if you ask the team at What! Architecture. Their award-winning projects continuously deliver surprising design created to enhance the quality of life of the people living in and around it.
A smaller team makes for better decisions and more open communication, if you ask the colleagues of What! Architecture. They know it from experience, having been working as a close-knit group from the beginning. 15 architects with expertise in different fields allow the company to provide clients with expert advice throughout the building process, led by company founders Jannika Wirstad and Peter Hulting.
"Being a small team means that everyone can be involved in the entire process, adding their valuable knowledge to our projects that span everything from buildings to landscape design. Communication is easier and more seamless when we've got easy access to each other and when hierarchical structures are non-existent; it creates space for open dialogue and an expanded mindset, which eventually seeps through to our clients and our accomplished buildings," says Wirstad.
An approach infused with analytical and tactful decisions is applied to the projects to reach the client's vision as well as their own – they are well aware of the impact their buildings and spaces will have on the environment and the people inhabiting the space. Active listening is implemented at every stage – to clients, to residential neighbours, to colleagues – ensuring that every step is one in the right direction.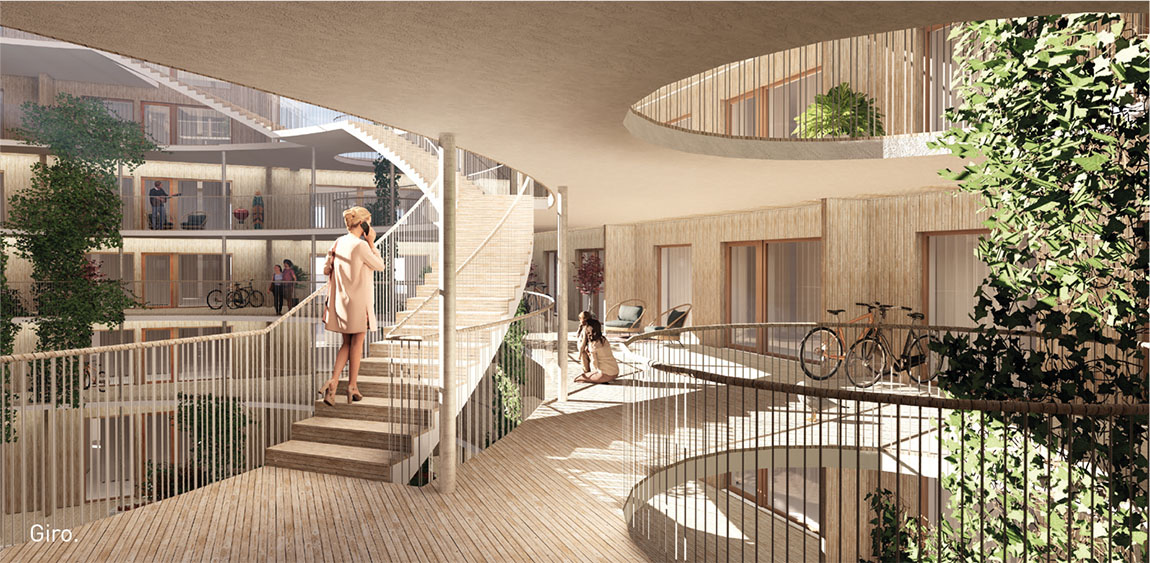 Surprise!
"We chose our name because that's the reaction that we're looking for every time; we want our client to be wowed, to feel that something extraordinary has been created in their name. Like, 'What, this is beyond what we imagined!'. It would be easy to take a simple route and build standardised houses that have proved sufficiently good before, but that doesn't resonate with us. Our team is abundantly creative, and we want to excel above and beyond every time," says Hulting.
Ingenious and unexpected solutions are key to solving sometimes tricky structural obstacles, where imaginative ideas become crucial. Putsegården in Gothenburg, Sweden is a great example, where new ideas meet traditional Swedish building design, forging an innovative and previously unseen residential space. A commission to create a residential building that would allow the preservation of the 18th-century house demanded new ways to see solutions beyond the ordinary: an extension from the original house built with wood stretches into a sheet-covered, extravagantly tilted building that stretches tall in companionship with the surrounding neighbourhood. The original red colour has been transferred to the new extension, and creative play with both shape and details creates a bridge between the past and the present.
Cleverly used materials enabled the firm to reduce costs without reducing the living standard. "It's not always about the materials that you use, but rather how you use them. By strategically considering the purpose behind every choice, we managed to create a unique building cleverly constructed to fit its purpose, its surroundings and its people," Hulting explains.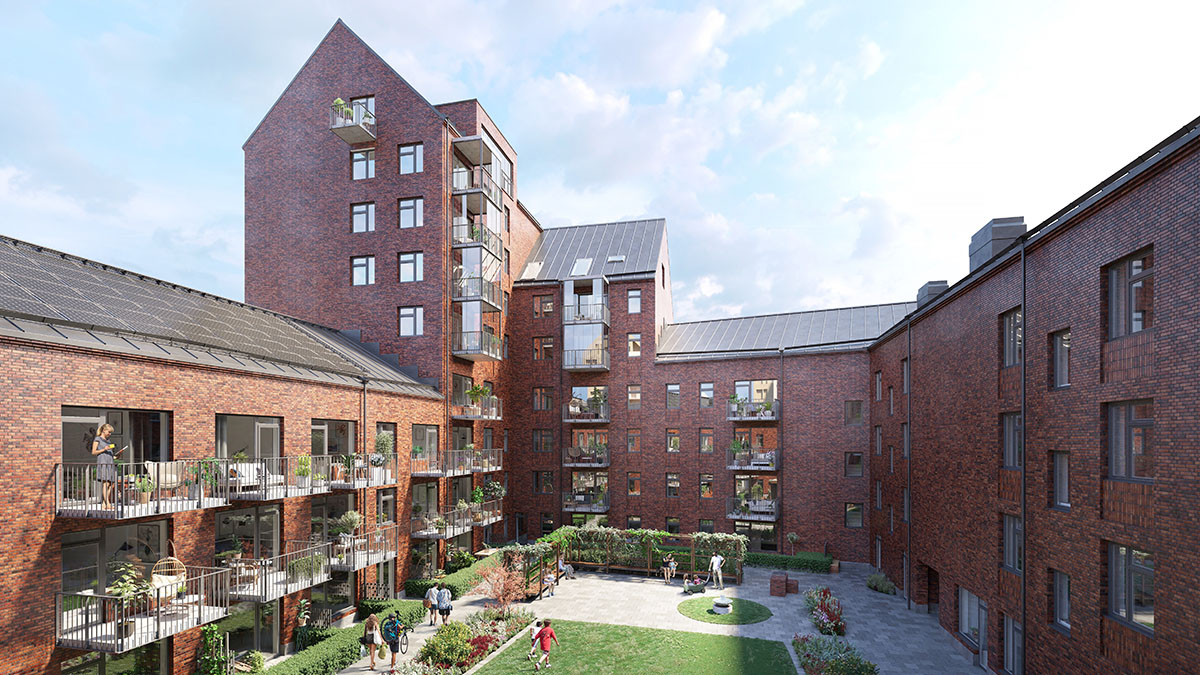 Living spaces from inside and out
The firm's projects stem from a wish to integrate into the area that encapsulates the building. It's never just about one single house. It's about how it speaks to its surroundings; it's about the spaces that allow new meetings and fresh ideas to happen.
One yet to be realised project that was submitted to a competition illustrates the firm's idea of a house becoming much more than just a space to live: it's a social space, it's a co-working space, and it's a space where people from different backgrounds with different stories meet. Aptly named Giro, for its adaptation to a cycling lifestyle, it's one of the many examples of how ingenious ideas are met with clever solutions to enrich the everyday life of the inhabitants.
Fixfabriken is another project that is gradually taking shape in the area of Majorna in Gothenburg, a residential neighbourhood where houses along with schools, care homes and social areas are being planned. "It's a dreamy project, and it's been with us from the beginning. The size of the project is exciting and we're fortunate to participate on a long-term basis. We believe in social sustainability, and we are creating an area in tune with the surrounding city, mainly four-storey houses where the spaces in between are carefully constructed to allow life to flow in a natural and healthy way," says Wirstad.
And speaking of dreamy projects: "we would love to create a bath – we are crazy about water, and a public bath combined with a recreational space where nature and spa facilities meet, perhaps in an old, unused factory building, would be the dream," says Wirstad with a big smile. No doubt another project destined to surprise.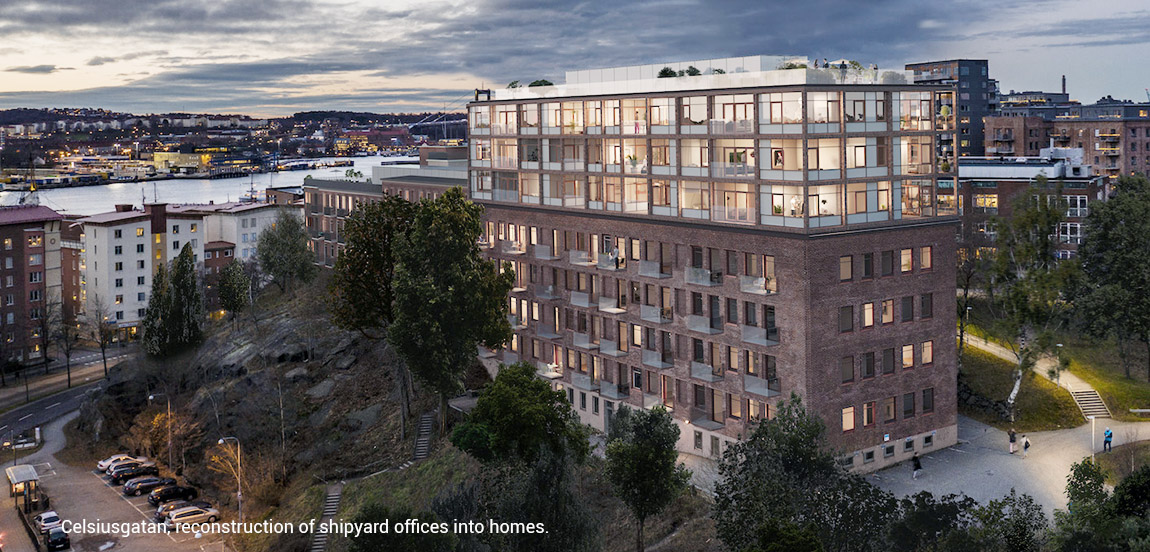 Web: www.whats.se
Subscribe to Our Newsletter
Receive our monthly newsletter by email