You're all invited to Snapsting in Viborg, 17 – 26 June
By Viborg Snapsting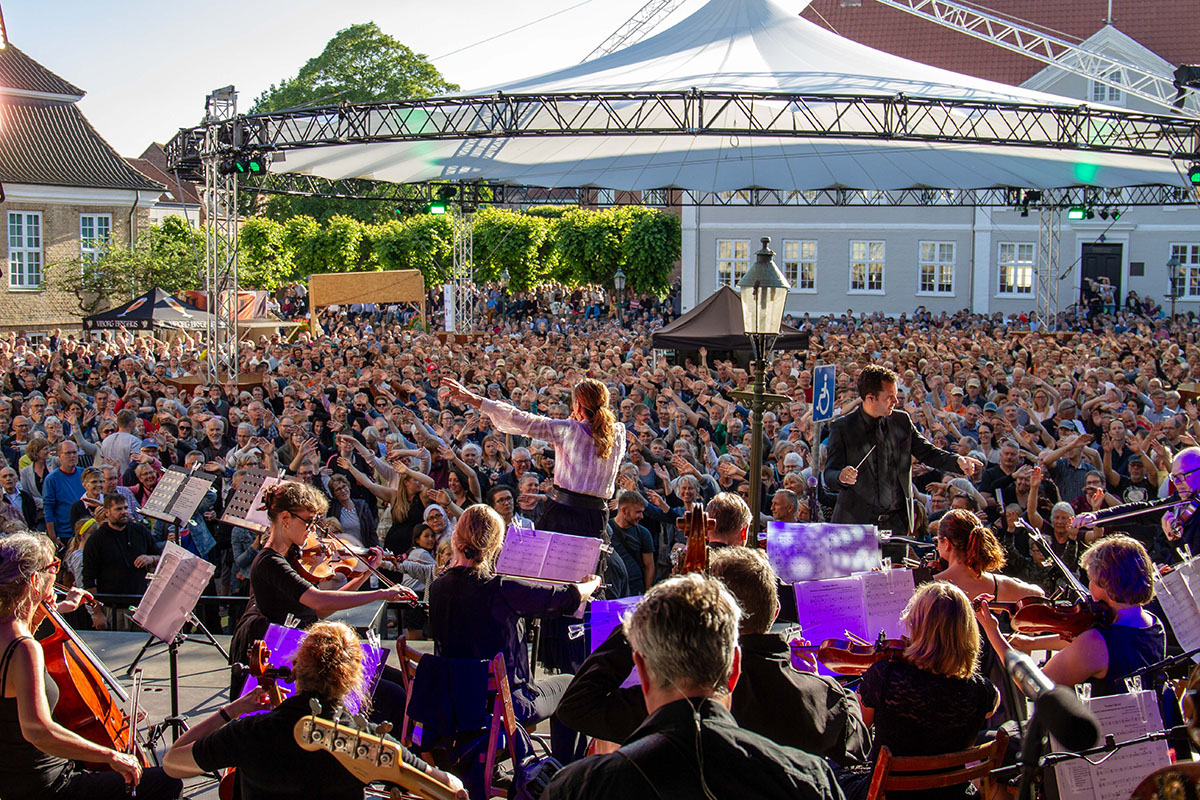 Each year, the beautiful old royal city is transformed into the cultural festival, Viborg Snapsting, filling the city's squares and gardens with free concerts, culture, exercise, 'hygge', festivity and play.
For ten days near the end of June, Viborg is packed with happy and curious people from near and far, turning the city upside down with experiences for everyone – both adults and children.
"Every year, we look forward to Snapsting. It is great that, for ten days, we can 'hygge', listen to good music, enjoy cultural experiences and meet new and old friends. It all takes place in the city's unique and historical settings," says Viborg Municipality's mayor, Ulrik Wilbek.
"Snapsting is a really good example of how good we are at cross-sectoral co-operation between businesses, associations, citizens and the municipality. Together, we create a festival that offers a myriad of experiences to the joy of both those who live here and the many visitors," he explains.
More than 100,000 people visit Snapsting each year. Everyone wants to be part of the atmosphere, but there are a number of different reasons to take part in Snapsting. Maybe you've laced up your walking boots to take part in the international Hærvejsmarch – Hiking for life event, or pumped up your bike tyres for Hærvejsløbet – The Viking Gran Fondo, which ends in Viborg. Maybe you're interested in one of the many free concerts, or a guided city walk, or simply exploring the city to see what comes your way, while satisfying your hunger at one of the local food stalls or at one of the city's cafés or restaurants.
A unique historic event
Snapsting is based on a unique historic event which, 200 years ago, filled Viborg with life, trade, partying and debate. From the middle of the 15th century and until 1813, people from all over Jutland met at Snapsting in Viborg. Traders and street-performers from different European countries also made their way to Viborg during Snapsting.
Today's Snapsting celebration has welcomed guests since 2013 and it is open to everyone. The nine-day event offers a fantastic experience, shared with thousands of other happy people. The organisers look forward to welcoming you.
Web: www.snapsting.dk
Subscribe to Our Newsletter
Receive our monthly newsletter by email