Å Camp: Rent a forest cabin in a recess of tranquil nature
By Åsa H. Aaberge | Photos: Å Camp
Have you ever envisioned spending the night at the top of a tree in the middle of a forest, with the roar of waterfalls as your lullaby? Then Å Camp might be your dream off-grid destination.
The glory of Å Camp is in its immediate proximity to raw, untouched nature, and in it's simplicity: the small wooden treetop cabins; the sauna by the river; the no-frills lifestyle with no electricity, just light from burning candles and a roaring fire.
"Å Camp is a back-to-nature experience at the edge of Hardangervidda, located by the moutain river Tessungåe. Essentially, our concept is like that of a traditional Norwegian cabin – minimalistic yet intriguing. We have found a point where it all balances, a warm and welcoming experience, kept simple and down to earth," says Isaac Kolbein, who runs the camp with his family.
Norway's largest national park
"There is no luxury here in terms of fancy facilities. The luxury of Å Camp lies in the beauty of nature," Kolbein emphasises. Å Camp consists of cabins, a micro house and a bell tent available for rent, in a small valley. About 20 minutes away is the wild and wonderful mountain plateau Hardangervidda, which is protected as part of Hardangervidda National Park – Norways largest national park. Hiking in lush landsdcapes, fishing in untamed rivers and cross-country skiing at Hardangervidda are all within walking distance from Å camp.
Inspired by Scandinavian and Japanese architecture, the cabins, built in an old pine forest, are made from wood, with glass façades. All are drawn and envisioned by Kolbeins father, Peter Manning. Right outside the cabin windows is the deep forest. The nearby river features small natural pools perfect for cold dips, followed by a warming sauna. On cold days, light the fire in the cabins and enjoy the leisure of doing nothing.
"What makes this place so unique is the lack of people and tourists. There are not many people around. The camp feels remote, quiet and serene. One can have the luxury of solitary time in nature," says Kolbein. The restorative qualities of solitude can be hard to come by in our busy contemporary society, but here they abound – a highlight pointed out by many of Å Camp's guests. "The simpleness here is deliberate. We do not want to create a fancy experience, but a real, authentic and raw one," says Kolbein.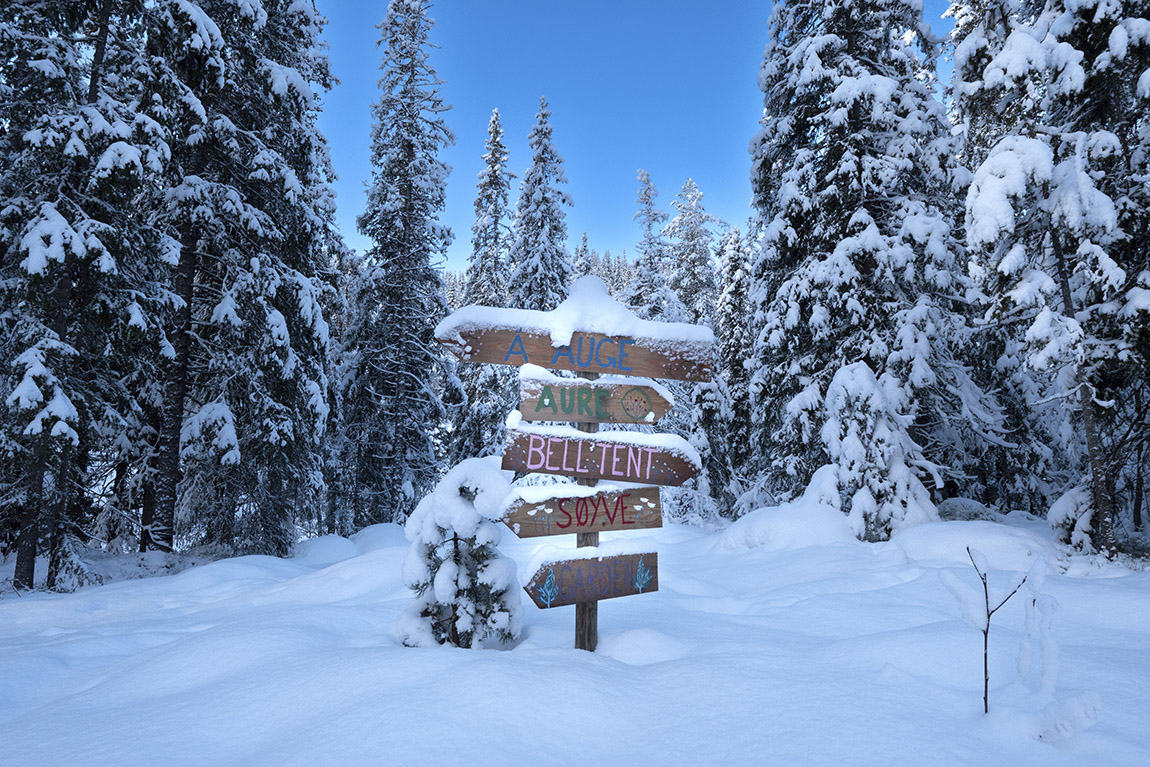 Strength in simplicity
Whilst each cabin is different in style and design, they are accessible for all. Driving is the easiest and cheapest way to get to Å Camp, and Kolbein recommends that visitors rent a car. Gardermoen airport is a three-hour drive from the camp. However, it is possible to visit by bus to Austbygde, or to arrive by foot from Hardangervidda.
The nature surrounding Å Camp has something to offer year-round: hiking or skiing, fishing in the river or mountain waters, biking or downhill skiing. A local guide is available to show visitors around the local area. But some come simply to enjoy the peace and serenity of nature. "Simplicity is the strength of Å Camp," says Kolbein.
Web: www.aacamp.no Instagram: @aa_camp Facebook: aa_camp
Subscribe to Our Newsletter
Receive our monthly newsletter by email