Ada Hegerberg: Remarkable full stop
Text : Signe Hansen | Cover Photo: Ivar Andreas Waage Johansen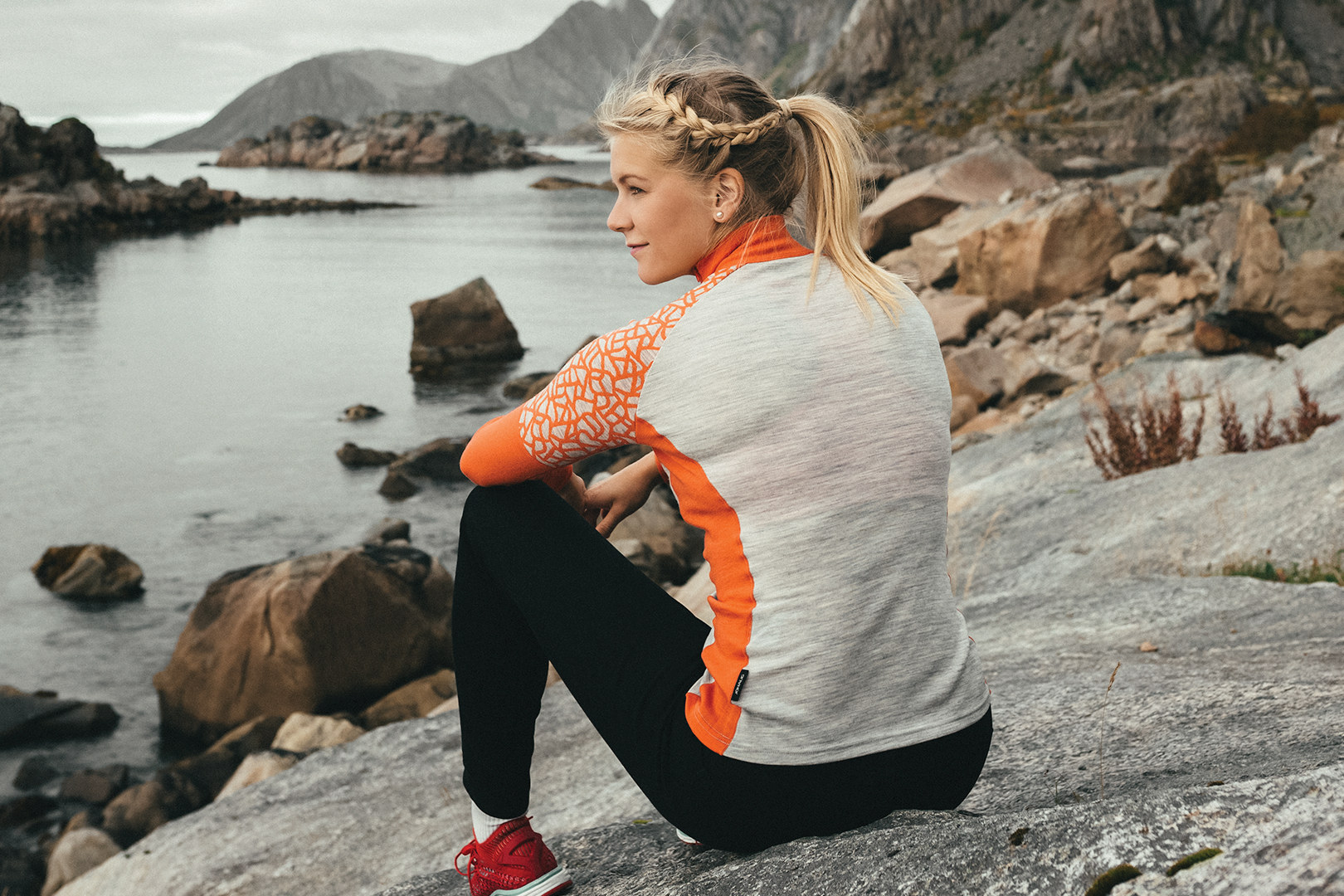 Ambitious, undeniably endearing, and guided by strong values, Norwegian Ada Hegerberg has redefined what it means to be a female football player in the 21st century. In December 2018, the 23-year-old became the first woman ever to be awarded the French football award Ballon d'Or, but Hegerberg is not just a remarkable striker – and woman. She is remarkable full stop.
Talking to Hegerberg is like talking to a good friend. Even though she has been inundated with media enquiries since the Ballon d'Or – and the incident with French DJ Martin Solveig – there is not even the slightest weariness in her voice. On the contrary, she bubbles with energy and what feels like a deeply grounded joy. Maybe it is partly because we do not actually ask her about Solveig (who, when handing her the award, asked Hegerberg if she could twerk, promoting a rather displeased expression on the footballer's face and a, some might say, rightly indignant media outcry). After all, the unfortunate joke was not the biggest moment of the night; clearly, it is not what Hegerberg prefers to talk about. Instead, she points out the significance of the award being given to a woman for the first time in its more than 60-year-long history. "Being at the centre of such a huge event was amazing, but the whole thing was bigger than me; it was symbolic for women all over the world – in sports and beyond," she stresses. "I was really emotional about the whole night because it felt like we got the respect we deserved. I felt this mutual respect between women and men; I felt at home, and I felt respected, and that's what I'd worked for since my youth."
Hegerberg received the prestigious award after her team, Olympique Lyonnais, won three consecutive UEFA Women's Champions Leagues. In the 2017/18 Champions League, the Norwegian scored a record-breaking 15 goals.
A family of footballers
Growing up with two parents who both played and coached football, it was perhaps not a complete coincidence that Hegerberg and her two siblings all fell in love with the game (Hegerberg's sister Andrine now plays at Paris St.-Germain). "My sister and I wouldn't have made it as far as we have without our family. They have supported us since day one and made us feel confident that we could succeed," she says and, with a big laugh, adds: "I remember one day, coming home from handball, and I was so excited chatting away about it, and no-one said anything. It was like, no, you're sticking with football."
Obviously Hegerberg did indeed stick with football. Loving the game and spending every night playing outside, at around nine years old she slowly began to realise that she had become somewhat of a lethal force in front of the goal. "I was always scoring goals," she says, and when she was 11, it was, in her own words, "all about football".
At 15, Ada made her debut on the Norwegian national team, and two years later, she made headlines scoring in the quarterfinal against Spain in the UEFA Women's Euro. However, it soon became evident for the young player that playing in the top league of Norwegian football would not give her what she wanted, which was for her and her sport to be taken as seriously as what men's football and male footballers are. "I grew up in a family where equality was a natural thing – it wasn't even a subject. Norwegian society is very equal, but in the football world it's quite different. That's why I left for Germany at 17 – I knew that if I wanted to succeed at the highest level in football, I couldn't play in Norway."
Golden moments
Moving from Germany to France in 2014, Hegerberg became part of Olympique Lyonnais – the most successful team in the history of Division 1 Feminine – and the top scorer of the league. However, when asked what part of her career she is proudest of, it is not the number of goals scored (set to surpass 300 this year). "What I appreciate the most is that I managed to succeed and at the same time maintain my values. I had some tough choices to make, but I'm proud to look back and know that I had the courage to make them," she says. "It's easy to lose yourself, so that's the part I've been most proud of – I kept my authenticity, the way I am as person."
It is not just Hegerberg's professional life that seems to be going from one shining moment to the next; privately, too, there are golden moments on the horizon. Last year, the striker's equally stunning boyfriend, Thomas Rogne, proposed to her, with a resounding yes as the answer. But though Norwegian Rogne also makes his living as a professional football player, there's not going to be a football-themed wedding. "No, absolutely not. We're not going to have the kind of football cake that your mum used to bake as the wedding cake – it's not even a possibility!" she exclaims with a big laugh when the question comes up. "When we're together, of course we discuss football too, but in general we put that aside to just be us – we have much more important things to talk about."
Being the best person possible
At just 23, Hegerberg has plenty of time ahead of her to break even more records and win more awards, but with a hat trick of UEFA Women's Champions League trophies and the Ballon d'Or under her belt, what is left? "In the short term, I would say winning the Champions League again. It's going to be a challenge, but we're capable, and if we manage to do that, it'll be massive – a historical win. And, of course, I'd like to stay at the top of the French League and the French Cup and to keep scoring goals," she says matter-of-factly. Then, after a short moment's reflection, she rounds off: "In the long term, you need to analyse yourself – I always want to develop and make the best of me and my career. You don't know how long it will be, but I'm set on trying to stay on top as long as possible; to reach the highest level; to become the best person I can be."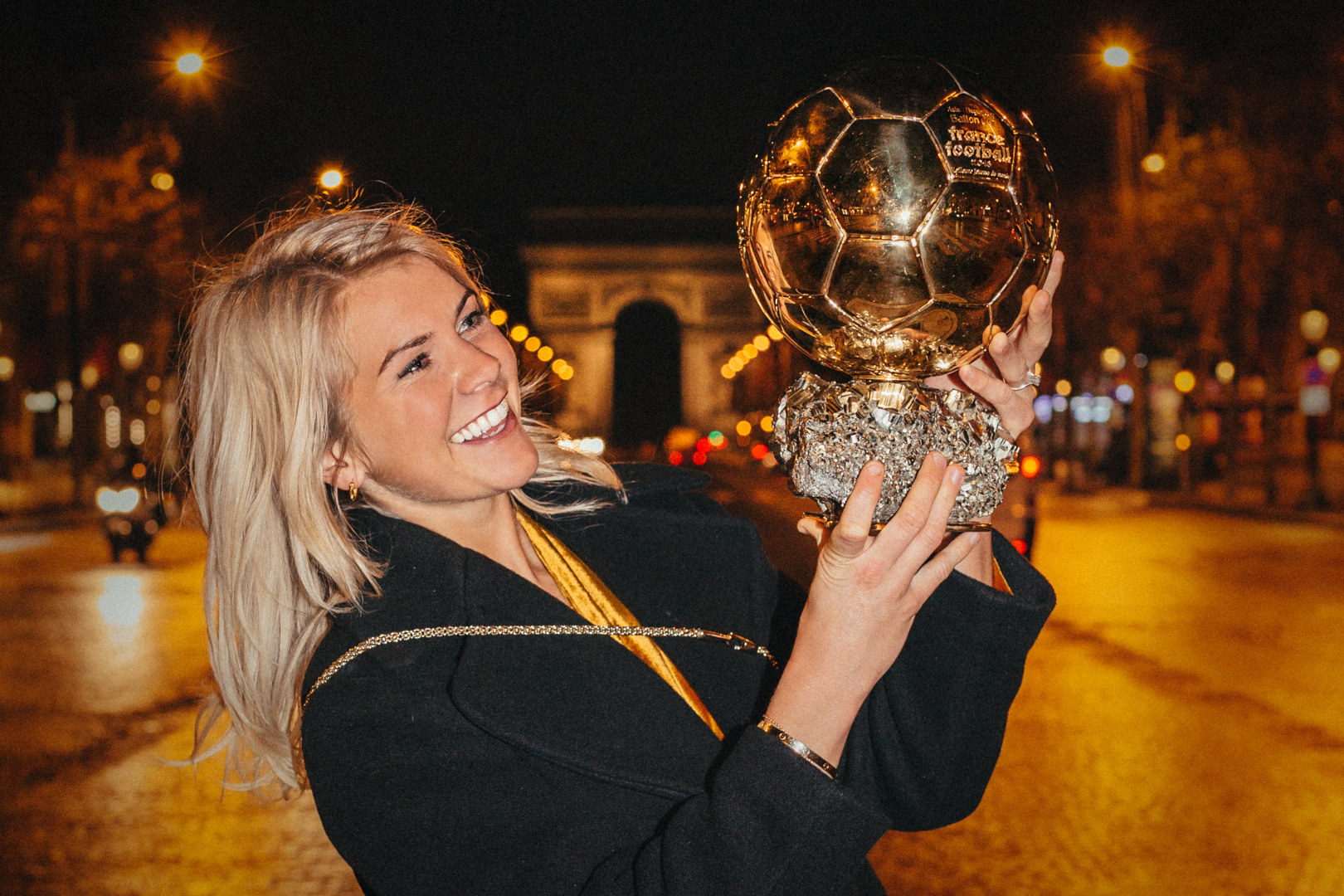 Ada Hegerberg Full name: Ada Martine Stolsmo Hegerberg Born: July 1995 Hometown: Hegerberg was born in Molde but grew up in Sunndalsøra, Norway Career highlights At 15, Hegerberg helped Norway to the 2011 UEFA European Women's Under-19 Championship final. In 2013, Hegerberg captured headlines at UEFA Women's Euro, where she scored in the quarter-final defeat of Spain as Norway finished runners-up. In her first season at Olympique Lyonnais (in 2014/15), Hegerberg became the league's top scorer with 26 goals in 22 matches for the champions. In 2016, Hegerberg was named UEFA Best Women's Footballer in Europe. In 2016, Hegerberg scored more goals than anyone else in UEFA competitions, topping Cristiano Ronaldo. In 2017, Hegerberg was named BBC Women's Footballer of the Year (she is nominated again this year). 2018, Hegerberg's team Olympique Lyonnais won its third consecutive UEFA Women's Champions League trophy. In 2018, Hegerberg became the first woman ever to receive France's most prestigious football award, the Ballon d'Or.
Subscribe to Our Newsletter
Receive our monthly newsletter by email