Anue: A new approach to donor milk
By Alyssa Nilsen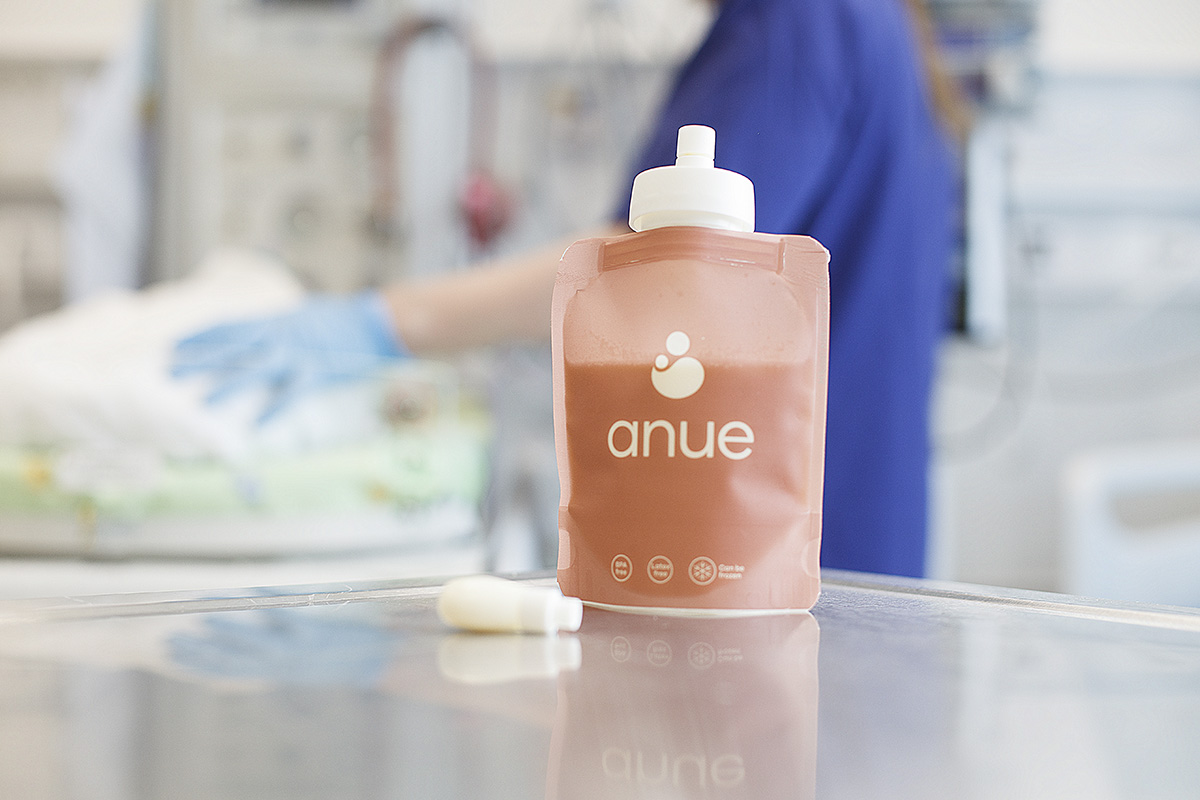 Premature babies need nutrients, antibodies, probiotics and other beneficial substances found in breast milk. Around the world, more than 15 million prematurely-born babies need donor milk each year, but access to donor milk is dire. Access to fresh, untreated and unpasteurised milk – in which all the nutrients are preserved – is even more so.
Working to change this is Norwegian company Anue. Anue's new donor-milk product is a delicate-looking pouch, designed to be attached to a breast pump or filled with milk before being sealed – ensuring that the milk reaches the recipient untampered-with and untreated.
To ensure the quality of the donor-milk, a test pipette is attached to each bag before the milk is frozen. This results in a readily available sample with no need to access or tamper with the remaining milk until feeding time.
This is a big change from today's practice at milk banks, where milk is frozen, then thawed to retrieve a test sample before being refrozen. This lessens the quality of the milk and leaves the premature baby with a poorer diet than necessary.
Lacking worldwide
Founder and pediatric nurse Jeanette Grønnslett has 13 years of experience working with premature babies and their needs. She has witnessed first-hand the difficulties of accessing good-quality donor milk.
"Only 800,000 premature babies have access to donor milk worldwide," says Grønnslett. "At the moment, it's a case of deciding who to prioritise and who to leave without donor milk. On top of that, there are all the babies who – for various reasons – can't get milk from their biological mother. All babies should get breast milk as their first meal."
"When there's no donor milk to be had, formula is the only go-to – leaving the babies struggling with digestion and other problems as a result. I kept thinking there had to be another way of doing things."
In 2018, Grønnslett took the leap and established Anue to work on changing the approach to donor milk. In February of this year, the pilot project was ready, with small production lines in Denmark and France. Now, the official Norwegian launch of the project is approaching. Grønnslett is hoping to make Anue an international brand from 2023.
Though the lack of milk banks worldwide is a continuing issue, Anue's work marks the start of a shift towards making raw, unpasteurised donor milk increasingly accessible.
Web: www.anue.no Instagram: @anuemilk Facebook: anuemilk
Subscribe to Our Newsletter
Receive our monthly newsletter by email