Arthotel Tornedalen: A hotel experience that combines the old with the new in an Arctic wonderland
TEXT: HANNA ANDERSSON | PHOTOS: ARTHOTEL TORNEDALEN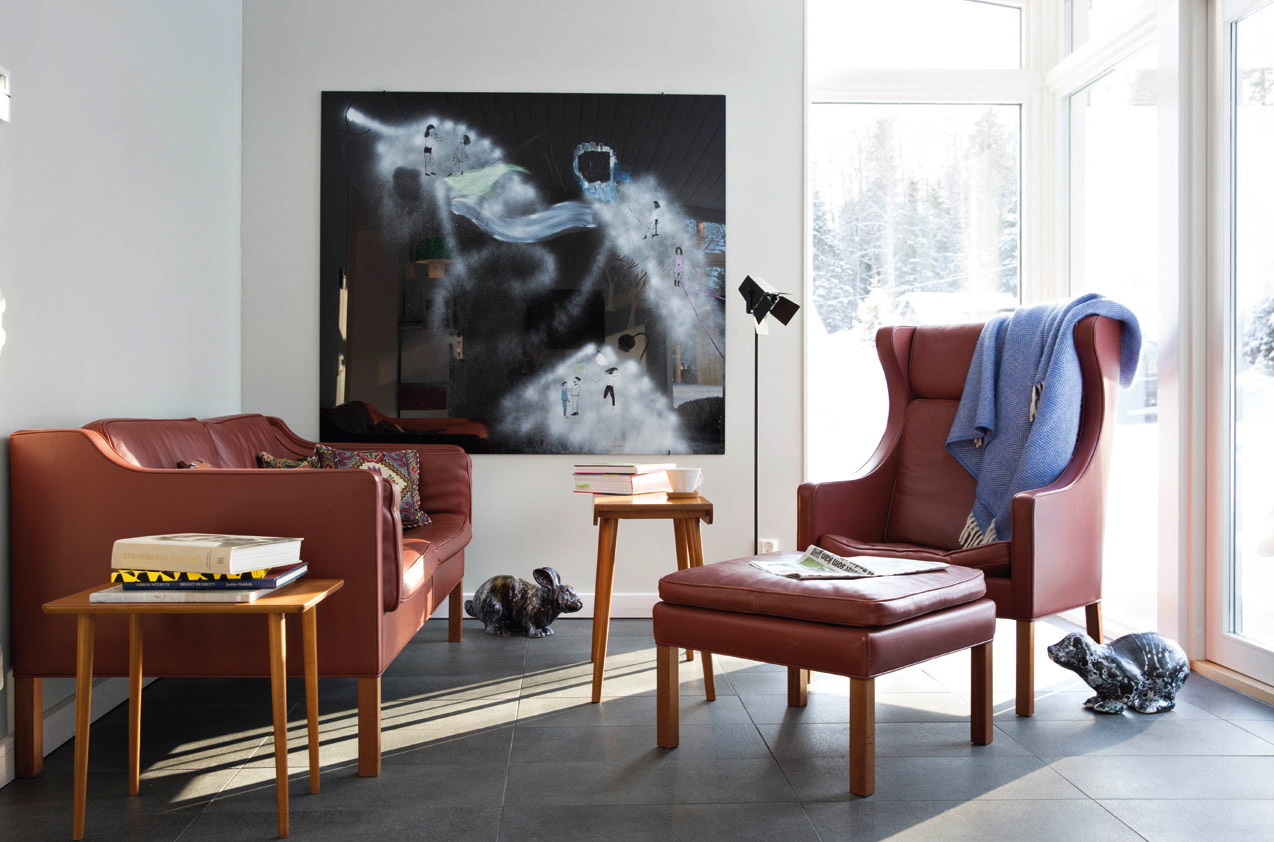 When Arthotel Tornedalen had their logo designed, Gunhild Stensmyr, founder and owner of the hotel, wanted it to represent the feeling you get when visiting this secluded arctic community: a sense of wonder and amazement, the feeling of going back in time, and the beauty that hits you like a December evening.
Stensmyr decided to contact the artist Fredrik Wretman to design their logo – a logo that simply consists of two letters, followed by a promise of something wonderful.
Arthotel Tornedalen was founded in 2009, after Stensmyr came back to her childhood home with a mission to support the community and tell the story of this fascinating, multicultural part of Sweden. Located on the border between Sweden and Finland, the region is bilingual and home to traditions from Sweden, Finland, and the Sami population that all coexist in the area.
"We have traditions from all these cultures, and they have coexisted with the help of the river, which runs between Sweden and Finland and has been feeding the community for centuries. We share our languages, our food, and the nature that surrounds the area," Stensmyr explains.
The friendliest community
Arthotel Tornedalen has a strong connection with the community and is proud to work with the amazing people that populate the village. "All our staff at the hotel are locals. We have an incredible chef who can attend to all your culinary needs, we have a handyman who is also a trained nature guide, and we get all of our vegetables, including potatoes, from our own garden," the owner continues. "If our guests go for hikes along the river, they will most certainly bump into locals who will ask them where they're from or if they want to stop for a cup of tea. It's a lovely community."
Focus on history
The hotel consists of four houses, all named after the families that originally built them: Villa Wennberg, Villa Tolonen, House Kristina and Villa Anundi. This is another way in which Stensmyr and Arthotel preserve the history of the area.
"It is important to keep the old and combine it with the new," she says. "The houses carry the names of the families that built them, and their history is combined with comfort and a homely, modern feeling. We want all our guests to feel at home, and like they can move around in our spaces as they wish."
The new art gallery
Stensmyr is currently in the process of creating an art gallery for contemporary art in conjunction with the local history. "The hotel is a part of the art village's infrastructure, and we want the art gallery to reflect the nature, the people, and the history, once again combining the old with the new."
Web: www.arthoteltornedalen.se Facebook: Arthotel Tornedalen Instagram: @ah_tornedalen
Subscribe to Our Newsletter
Receive our monthly newsletter by email