Astrup Fearnley Museet: The magical artistry of colourful thread
By Grethe Norgård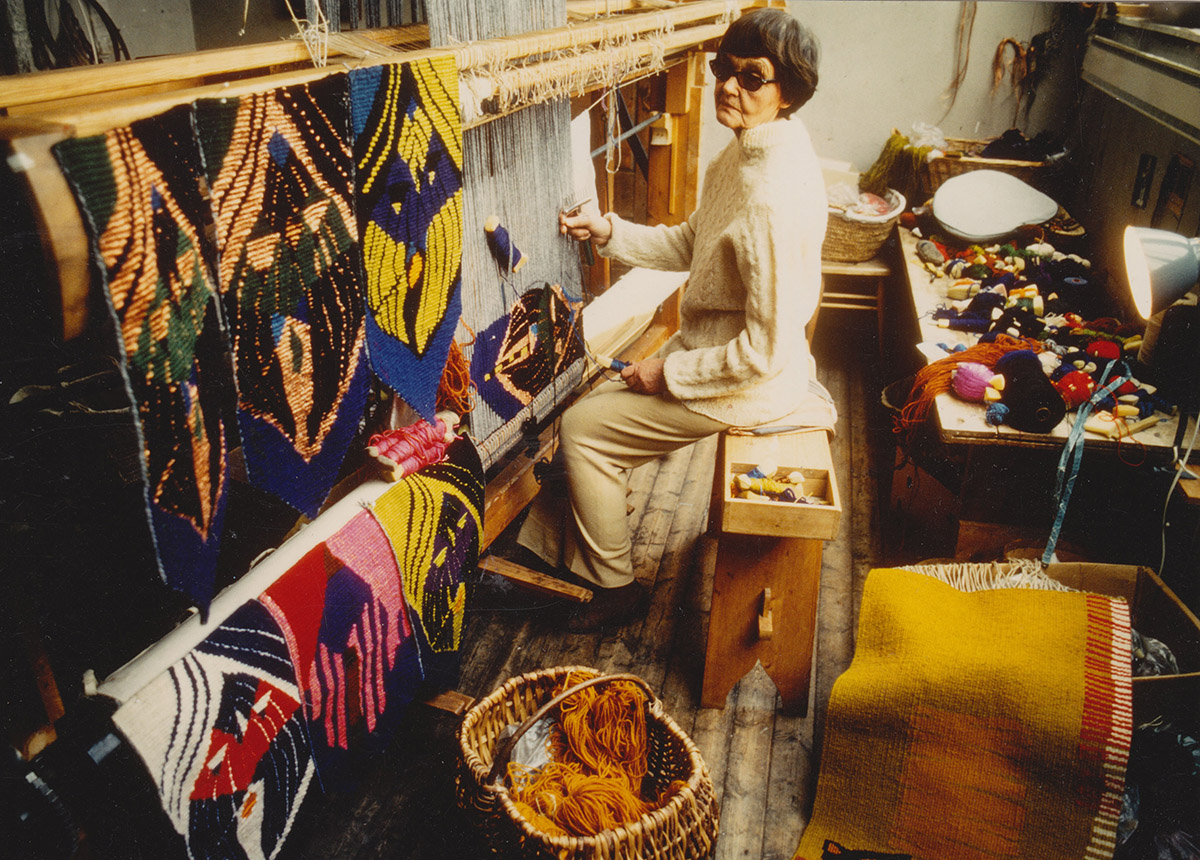 This year's summer exhibition at Astrup Fearnley Museet will feature significant works by Synnøve Anker Aurdal, one of Norway's most prominent textile artists. From 21 May until 4 September, a wide variety of her unique works will be on display.
Synnøve Anker Aurdal (1908-2000) combined the ancient craft of hand-weaving with the language of contemporary art, finding in the medium a way of commenting on modern life. 'Tradition isn't just something old, but also something new that continues to be created', was one of the founding ideas of her practice. The exhibition shows the whole range of Anker Aurdal's production, giving an exclusive insight into her groundbreaking art.
As relevant today as in the 1940s, Anker Aurdal had extensive knowledge of both Norwegian weaving tradition and current art discourse. She moved from traditional craftsmanship to visual art, where she became an imperative figure in the conception of textiles as an artform. She continuously introduced new elements of abstraction and experimentation to her work, using coloured thread as tool of expression – just as a painter uses a brush. Her vision for the artistic potential of the thread was radical, and made her one of the greatest advocates of textiles as an artform.
Beside rectangular tapestries, Anker Aurdal also created sculptural works. Her use of untraditional materials like copper threads, polyester, optical fiber, nylon, and metal chains often created surprising textures. The mix of matte wool and shiny metal produced a particular shimmer. In this way, she made the materiality a subject of its own and repeatedly pushed the boundaries of the tapestry medium.
Anker Aurdal grew up in Lillehammer and took early inspiration from the cultural environment around Maihaugen. After her first tapestry course with Karen and Ragnhild Prestgard, she continued at Statens Kvindelige Industriskole in Oslo (1932 to 1934). Her debut exhibition in 1941 was at Kunstnerforbundet, after which she created several public exhibits as well as Norway's official gift to Iceland at their 1100-year jubilee in 1974. In 1982, she represented Norway at the Venice Biennale, an international contemporary art exhibition.
Astrup Fearnley Museet, founded in 1993 and designed by the world-renowned Italian architect Renzo Piano, is one of the Nordics' foremost contemporary art museums. It administers the extensive Astrup Fearnley Collection, presenting works from the collection alongside new productions from international artists. The museum is beautifully located by the Oslo Fjord and consists of two buildings either side of a canal, combining art, nature and urbanity.
Web: www.afmuseet.no Instagram: @astrupfearnley
Subscribe to Our Newsletter
Receive our monthly newsletter by email