Atle Østrem: From underground walls to exhibitions
Text: Synne Johnsson | Photos © Atle Østrem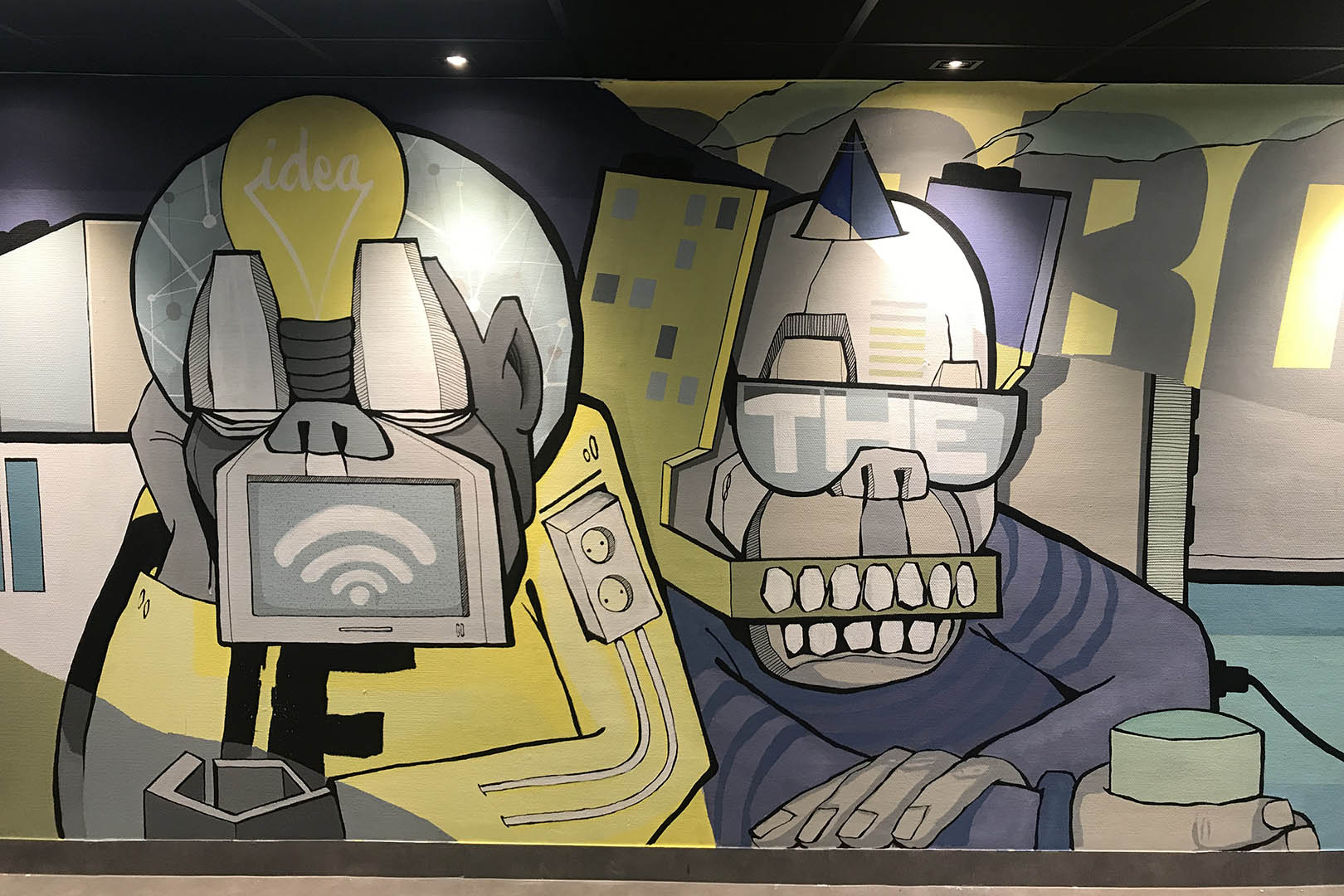 Painter Atle Østrem did not start his artist career in a traditional way: after painting graffiti illegally for years, his hobby eventually led to his arrest and a number of fines. He then decided to take his art from walls to canvases.
Østrem started doing graffiti in the mid '90s, when graffiti was completely illegal and not viewed as art. After being arrested and facing numerous fines and even a compensation claim, he was advised to start working on canvases instead – a piece of advice he took on board. "Growing up, I always saw graffiti on the walls, but I had no idea who actually did it. One day, I learned that my neighbour did graffiti, and he showed me this documentary that got me hooked," the Stavanger-based artist says.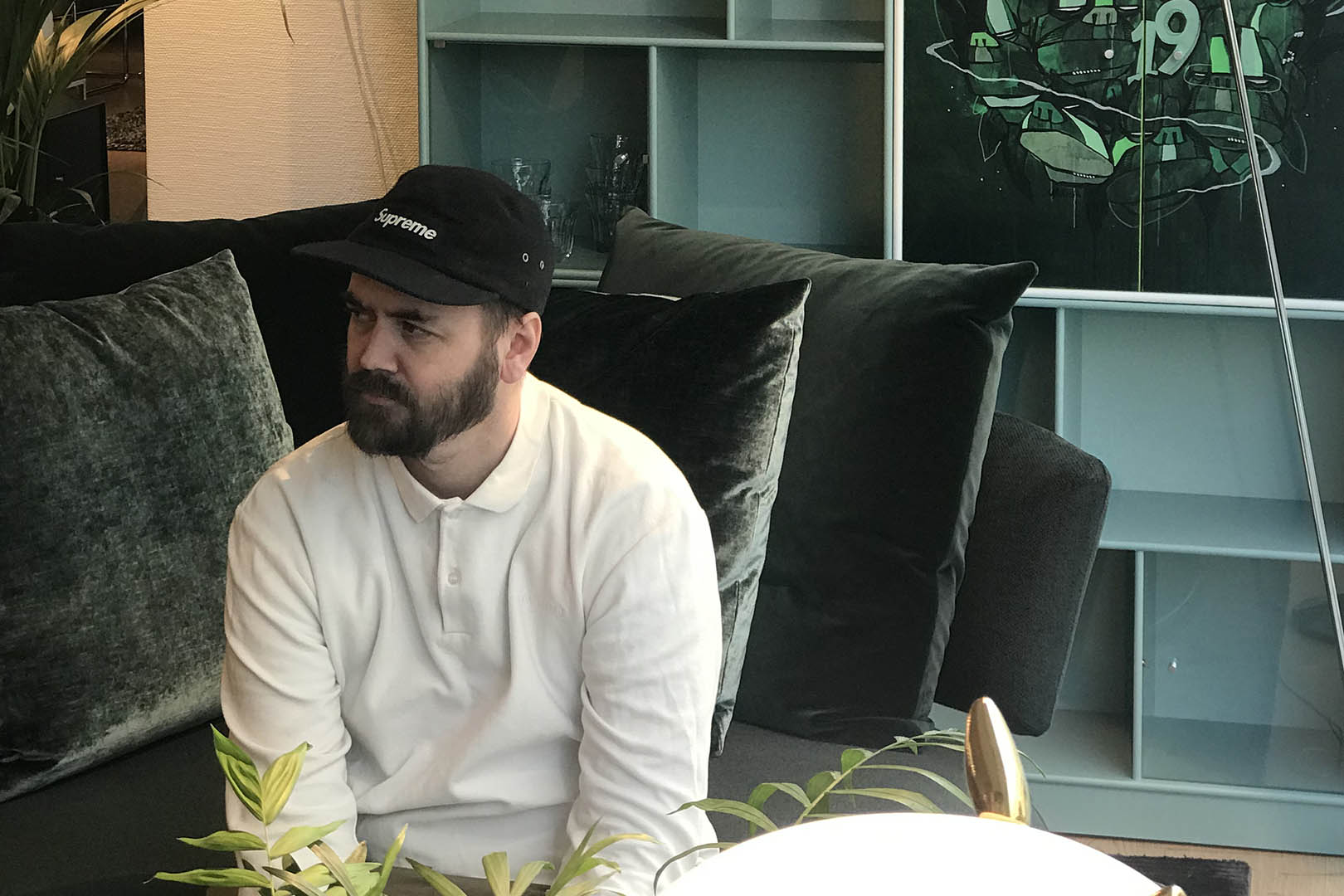 After being introduced to the graffiti scene by his neighbour, Østrem started practising. No one ever taught him how to do it, but by reading magazines and through trial and error, Østrem eventually found his expression and became a very skilful graffiti artist. To this day, everything from technique and colour to composition is self-taught. "At that point, I just did it as an outlet for my creativity. Ever since I was a child, I have always liked to draw and paint. I really felt that need to express myself creatively," he says.
After his arrest, he did not give up his hobby overnight, but started playing around with spray-cans on canvases. Eventually, he started using paint and ink, which is what he uses today. Mixing figures and writing, his graffiti expression has remained. "I've worked hard to sharpen and perfect my expression and my own stroke. For me, it's important to have my own, recognisable characteristic, which is why I tend to use repetition as a tool," Østrem says. "I often combine text and writing with shapes and colours. I would say that my paintings are a form of visual poetry with a pinch of humour."
From hobby to livelihood
In 2006, his hobby was about to become his livelihood, when Brynjulv Koll-Hansen, the owner of Galleri Koll in Stavanger, came into the shop he was managing at the time. The shop sold graffiti equipment and Østrem was displaying some of his art there, something Koll-Hansen's daughter had seen and told her father about. This was the start of a long partnership. "Only a year later, I had my first exhibition in his gallery. Galleri Koll was the first gallery that displayed any of my paintings, and I really feel like Brynjulv has helped me to make a livelihood of my art," says Østrem.
Galleri Koll opened in 1990, displaying modern art from current artists. Next year, Østrem will be one of 12 artists to be highlighted as part of the gallery's 30th anniversary, where he will have a three-week solo exhibition in March 2020. He will display new paintings, as well as showcasing his journey from a graffiti artist who illegally painted on walls, to becoming an acknowledged painter.
"After the visit from Koll-Hansen, I understood that I could actually earn money from what I was doing. Eventually, my paintings started selling, and I got the confidence to send my work to other galleries as well," Østrem explains.
In addition to the many exhibitions at Galleri Koll, Østrem has held exhibitions at several other galleries throughout Norway and other parts of Europe, including in England, Germany and Switzerland. He has even had two solo exhibitions in the United States.
Still a graffiti artist at heart
Even though Østrem's illegal graffiti days are over, he has not given up his old hobby completely. In addition to painting, Østrem does murals everywhere from public walls to private offices. His mural commissions to date include work for the University of Stavanger, Comfort Hotels, Oslo Havnevesen and several property corporations such as Ragde Eiendom. Østrem admits that he prefers doing the legal work over the illegal graffiti from his teenage years.
"Now I can use the time I need and want, which allows me to paint in more detail. Before, I had to finish within an hour or two, to avoid getting caught. It's also easier now that I can work in daylight and not in the middle of the night like I used to," he says.
Østrem gets his inspiration from his own life and describes his art as a visual diary. He explains that he has no set themes, but that he simply uses events from his every day, from things that happen in his or his friends' lives and stories from the news and media.
What the artist likes the most about his job is that he is doing what he loves and always has an outlet for his creativity. "I truly love what I do, and I feel lucky to be able to live off my art, where I get to use my creativity and my imagination every day," he says.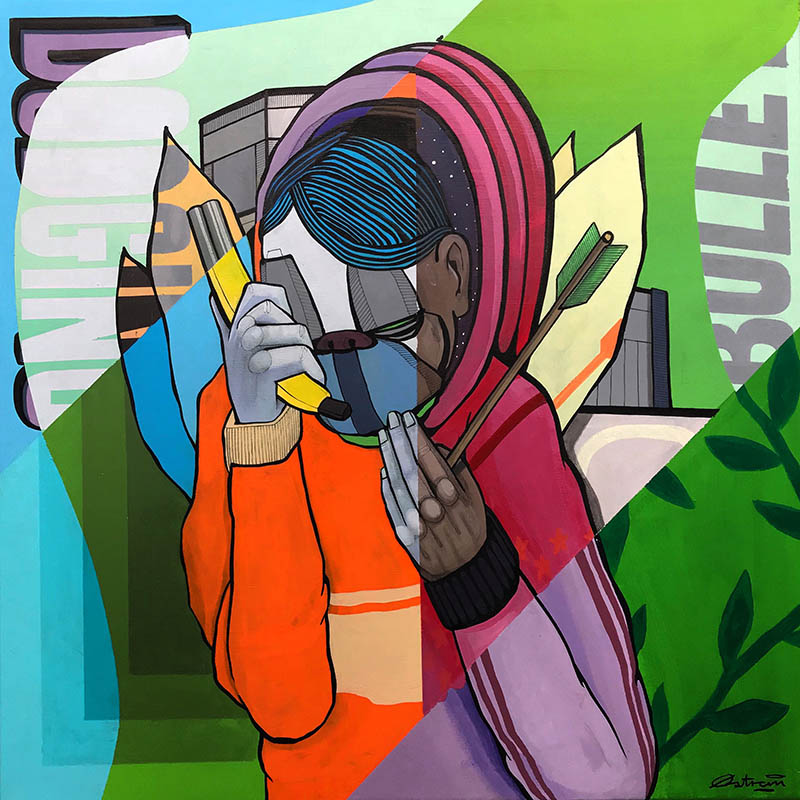 Atle Østrem is currently working on new paintings for his next solo exhibition, which will open in March 2020 at Galleri Koll. Visit the gallery's website at www.gallerikoll.no Web: www.atleostrem.com Instagram: @atleostrem
Subscribe to Our Newsletter
Receive our monthly newsletter by email