Åtvidaberg: Rich in tradition, history and spectacular golf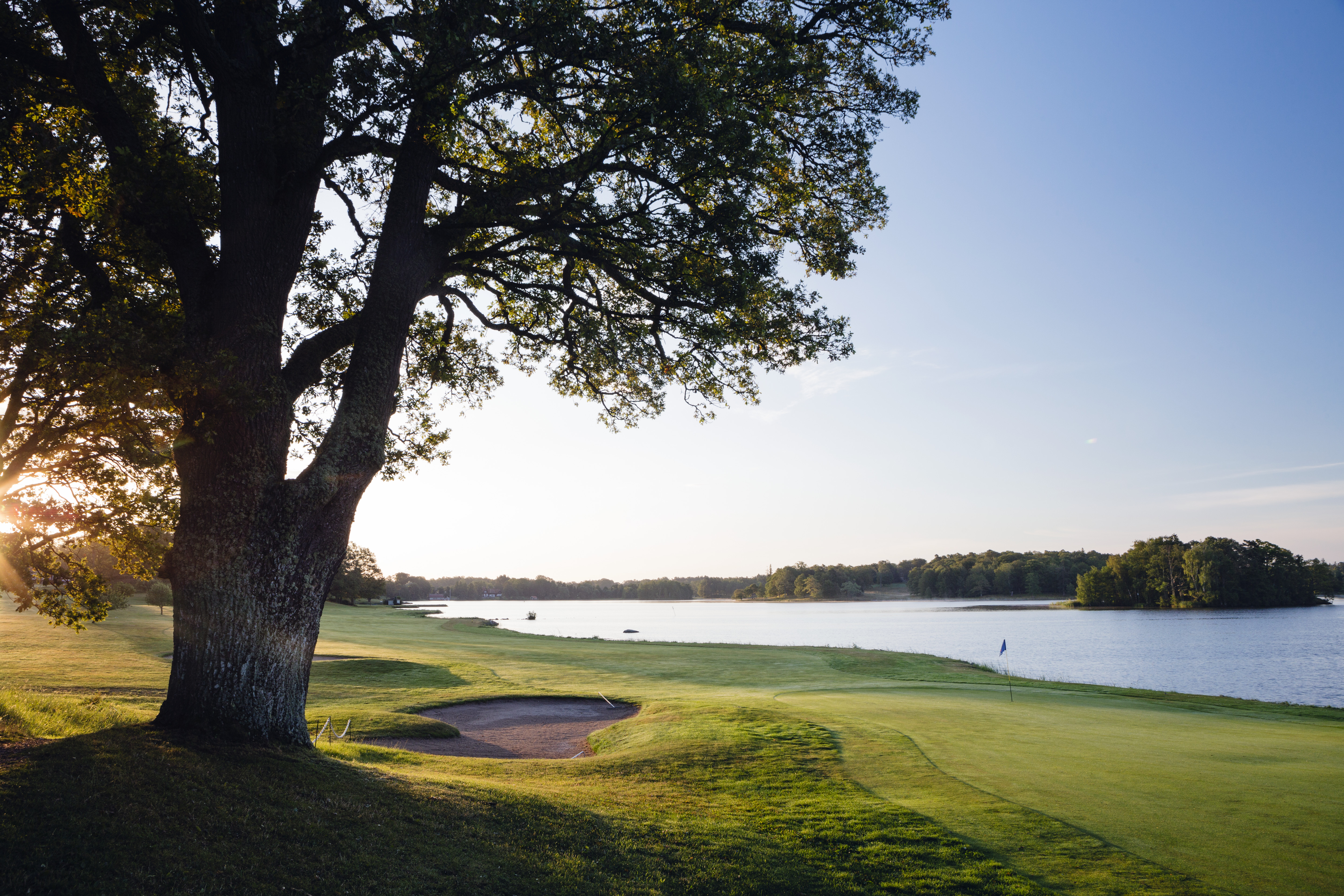 Situated on one of the most heritage-rich and notable grounds in Sweden, Åtvidabergs's golf course is one of both tradition and legacy. Founded and still owned by the Swedish family Adelswärd, this land has a long, captivating history and by tending to their legacy they have made Åtvidaberg's golf course one of the best there is.
Åtvidaberg's course was founded by Baron Eric Adelswärd and inaugurated in 1957. Originally designed as a nine-hole course by Douglas Brasier, it was made into a full-length 18-hole course in 1968. In the year 2000 the golf course was rebuilt once again and the vision of Brasier was transformed into one of architect Peter Nordwall.
A scenic masterpiece
Åtvidaberg golf course is a park course in the settings of a lush oak forest, right by the lake Bysjön. "Before the golf course, this land hosted a gardening academy," says Gustaf Adelswärd, grandson of the founding Baron. "The nature is therefore very rich and we have worked hard on preserving the original vegetation of the surrounding land."
The landscape and the course makes for a stunning visual experience, something you can enjoy even when not out swinging. The club's restaurant is situated a mere 100 metres from the 18th green and has a remarkable outlook on Bysjön and the 11th hole; one that repeatedly has been named one of the best golf holes in Sweden. "The course holds a very high standard, both in maintenance and the level of difficulty it offers the players," Adelswärd says. "It's rather long for an old course, and switches rapidly between broad views and narrow fields. However, beginners and high handicap players never lose hope or motivation. It is a challenging course for sure, but it also encourages you to practice and keep going."
For people looking to play some good golf and stay at a first class facility, Åtvidaberg's Golf Club is the obvious choice. Trägårdshotellet, situated right on the course merely a stone's throw away from first tee, is a first class hotel in the facility of an old manor, characterised by its legacy and old history. The hotel is a guaranteed delight after a long day on the course. "When it comes to serving food, we have always been at the very top of culinary experiences," says Adelswärd. "The stunning food matches the surroundings and the venue in itself is a great mix of the traditional manor interior and excellent modern service."
Invested in the future
In the small town of Åtvidaberg, golf runs deep. Here, you will find one of Sweden's most renowned Golf High Schools, where youth come from near and far to be able to take part in some expertise training from a young age. "It's great watching young talent grow up to become successful and brilliant sportsmen and women," says Adelswärd proudly. "Having them around on the court provides a fantastic feeling of new energy and great things to come." The Club House is situated right on the golf course, with a spectacular view over the holes and the surroundings. "I suppose you could call us a traditional club," says Adelswärd when asked to describe the atmosphere of the club and its members. "Conservative, without being old fashioned. We are always welcoming new members of all levels and experience and feel that new ideas and improvements are essential on order to keep thing running successfully, but our focus has always been, and will always lie on the tradition of golf."
Committed members and jolly times
Åtvidaberg's Golf Club is one where members come to have a good time together, something Adelswärd views as essential if comradery is to flourish. "Last year, we appointed a special Committee of Competitions, where the main idea was to get people even more interested in entering competitions and club tournaments." Proven to be a successful constellation, the committee managed to, in a very short time, double the participation in club activities. "We are very happy to be arranging fun events and competitions where we are pushing the members to be and do their very best. Club competitions should be about spending time together and having fun rather than butting heads and trying to outshine your friends. It's a social gathering and should be treated as such," Adelswärd explains. Through a fun-filled social agenda and making the winning prizes a lot more attractive than many other golf clubs, Adelswärd and his committee have been able to engage almost the entire club during the golf season. "The club is alive and in good spirits, which shows, even if you stop by as a green fee guest," he ensures. "There are always people around, having a laugh or exchanging stories on and off the court. It makes for a fantastically good vibe."
By Astrid Eriksson, published in Scan Magazine issue 76 | Photos: Jacob Sjöman
Subscribe to Our Newsletter
Receive our monthly newsletter by email