Backhaus Brown: A shared passion for glass
By Nicolai Lisberg | Photos: Backhaus Brown
Nanna Backhaus Brown and Andrew Jason Brown met in 1991 and have worked together ever since. In 2008, they opened the doors to Backhaus Brown, a glass blowing studio, gallery and shop, where they get their inspiration for their world-renowned work.
From the outside, the building looks just like any other of the harbour-packhouses, but once you enter Backhaus Brown, the rooms – and a new world – open up in front of you. One might say that you'll be blown away by the glass blowing studio, gallery and shop, which is beautifully situated on the quayside of Hundested Harbour with stunning views over the sea, sailing ships and fishing boats.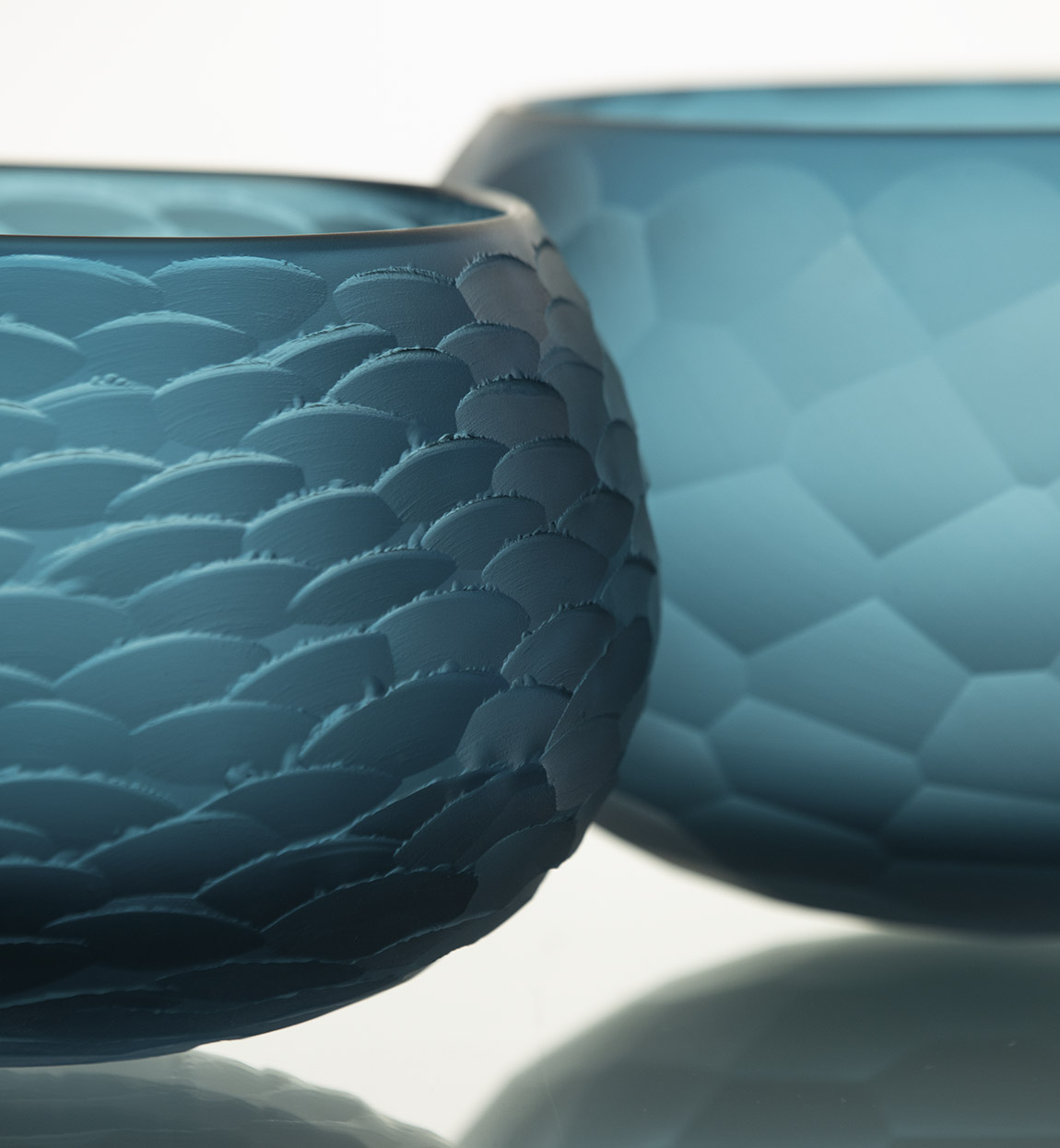 When the sunlight hits the surface of the sea, it sheds an impressive light through the windows into the gallery space, providing inspiration for the couple's artwork, such as their famous piece Glasskibe – which depicts Viking ships in glass and wood.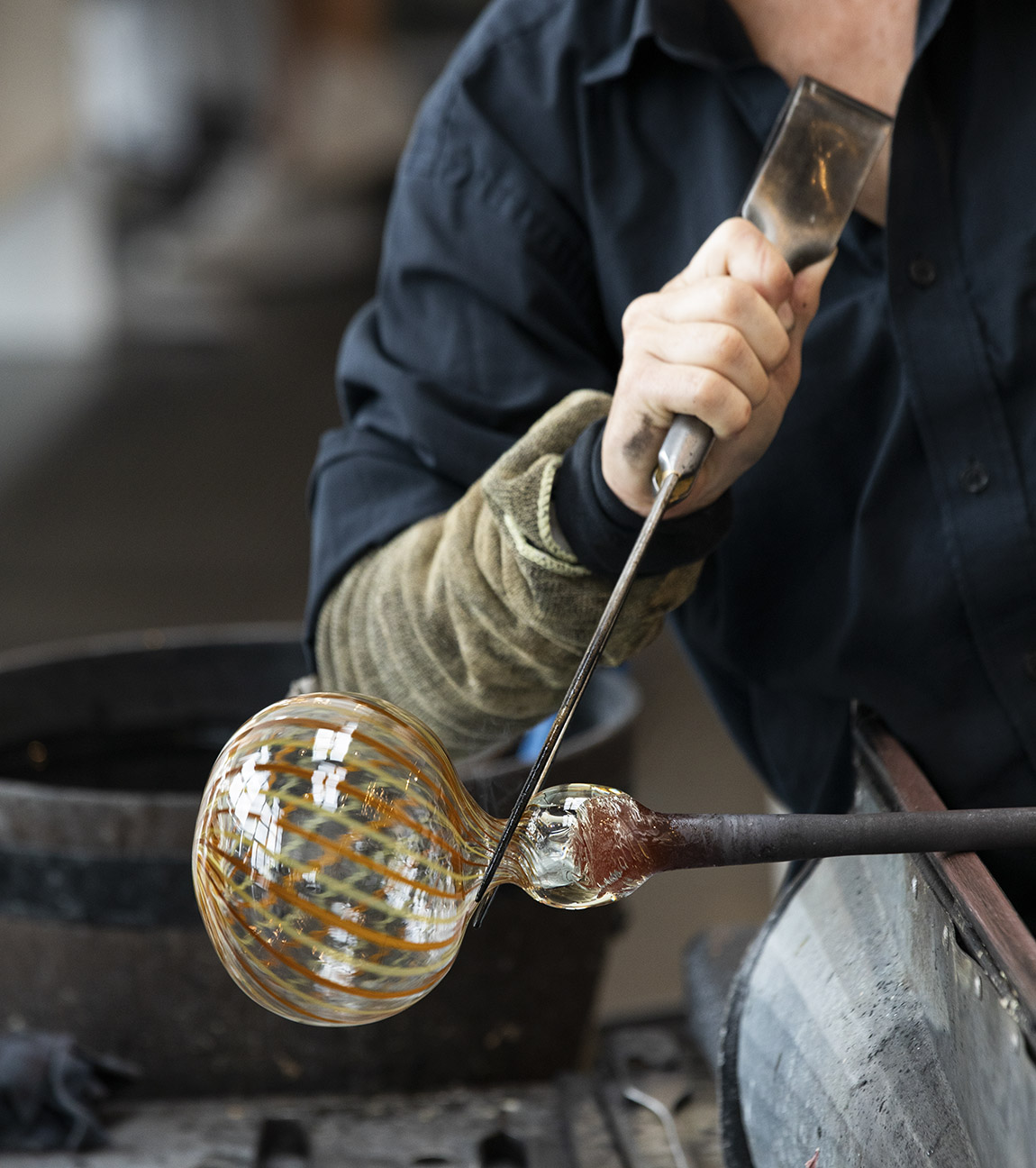 "I have always been fascinated with the Viking Age and the stories and sagas from that time. So, six years ago, I went over to ask our neighbours – the cabinetmakers Egeværk – whether they wanted to collaborate on a project, bringing these ships to life. I use the Italian Battuto technique to create the hull, and the extraordinary patterns are reminiscent of how the planks of Viking ships were crafted. I love that it exudes something strikingly modern while also having a timeless, ancient quality," explains Andrew.
The collaboration with Egeværk became an instant success and the ship artworks are now sold to collectors worldwide. And, just like the real Viking ships, they have travelled all over the world via exhibitions at various galleries in England and in the United States.
"The Viking ships appeal to a lot of people. It's difficult to explain, but something happens inside you when you see them. We have actually met people who almost felt like Vikings, just looking at them," says Nanna.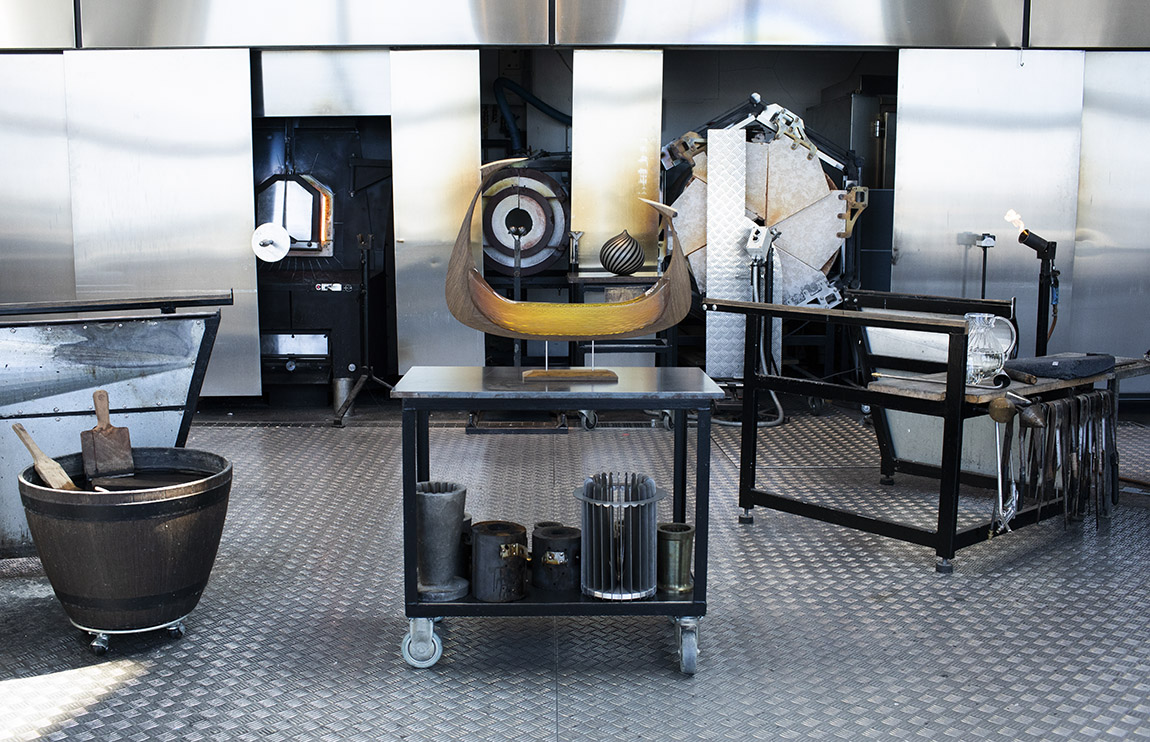 Illumination
Each Viking ship is given a name from Norse mythology and is unique in terms of colour, pattern and woodwork. In fact, the singularity of each piece is an important factor for Backhaus Brown when creating and designing their art.
"We also create lighting and illumination for customers who need it. It might be for their living room, kitchen or a painting that they want illuminated. They come to us because they are looking for something unique that suits their house. They don't just want a lamp, but a decoration – because they are aware that illumination is something important that lasts for a long time," says Andrew Jason Brown.
Backhaus Brown works with the client, discussing and planning the project, which usually takes around three to four months, depending on the size and complexity of the lamps.
Italian technique with a Nordic touch
While Andrew is drawn towards the Battuto technique in most of his work, Nanna is very fond of the Italian Pastorelli technique that dates back to the 17th century. It is a very time-consuming technique, but it allows her to explore and use her sense of colours – though the overall expression of her work is always clean and crisp, in line with the Nordic design tradition.
"I really like the colours you are able to create when using this technique. I start by pulling long rods of coloured glass. Then I cut them open and finally roll them together around the pipe and blow a bowl or a vase, for instance. It is not a typical vase for flowers. Its design and colours make it a decoration in itself," says Nanna.
www.backhaus-brown.com Instagram: @backhausbrown Facebook: backhausbrown
Subscribe to Our Newsletter
Receive our monthly newsletter by email