Beforeigners: A new chapter in a multi-temporal tale
By Alyssa Nilsen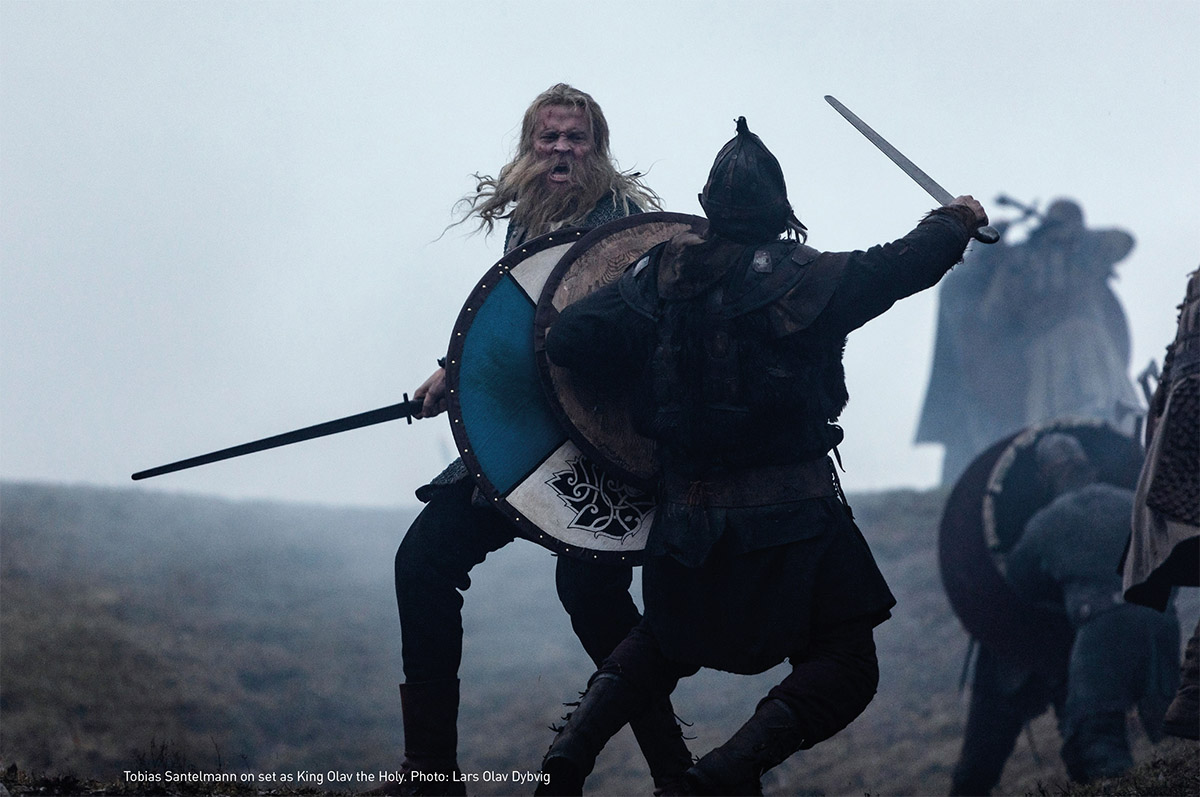 Nordic Noir has become a distinct style within the crime genre. Shows like The Bridge, The Killing, and more recently The Chestnut Man, have captivated audiences worldwide with their down-to-earth characters, cold colour schemes, Nordic fashion and haunting landscapes.
Crime shows often jump back and forth in time and space, with several locations and timelines intertwining, but none quite as expansively as HBO MAX's Beforeigners. Taking place in Oslo, Norway, with reconstructed, ancient Nordic languages and the appearance of mythical and historical figures, Beforeigners presents Norwegian life, architecture, history and culture to the world.
A cross between TV series like Vikings, Game of Thrones and Nordic Noir crime shows, Beforeigners explores what might happen if people from the past suddenly show up in our time with no memory of how they got here. Flashes in the Oslo fjord, followed by people appearing in the water, kick off the series where 'time migrants' from the Stone Age, Viking era and the 19th century all have to integrate and learn how to co-exist in the modern world.
In the middle of it all, police officers Lars and Alfhildr have to navigate cultural structures, linguistics and personal problems to solve crimes. In addition, multi-temporal interactions, power struggles and religious clashes between heathen and Christian Vikings, Völvas, Luddites and modern man complicate the ordeal. Season two, which premiered in December 2021, also introduces a storyline revolving around the infamous British serial killer Jack the Ripper.
"But it's not just entertainment," says Norwegian actor Tobias Santelmann (known from among other things Exit and Atlantic Crossing), who plays Viking legend King Olav the Holy. "The creators of the show are also very elegantly shining a thought-provoking light on the deeper social issues that we still face today. And how, as a society, we choose to handle the larger problems and challenges in this world. They've just inserted it into a plot along with crime, Jack the Ripper, Vikings, the Stone Age and 19th-century people. It's pretty unique." 
The social criticism is handled with a solid dose of humour. King Olav has become a YouTube influencer, whose contemporary problems, in addition to reclaiming his name and title as King of Norway, consists of learning how to drive a car and understanding the concept of DNA.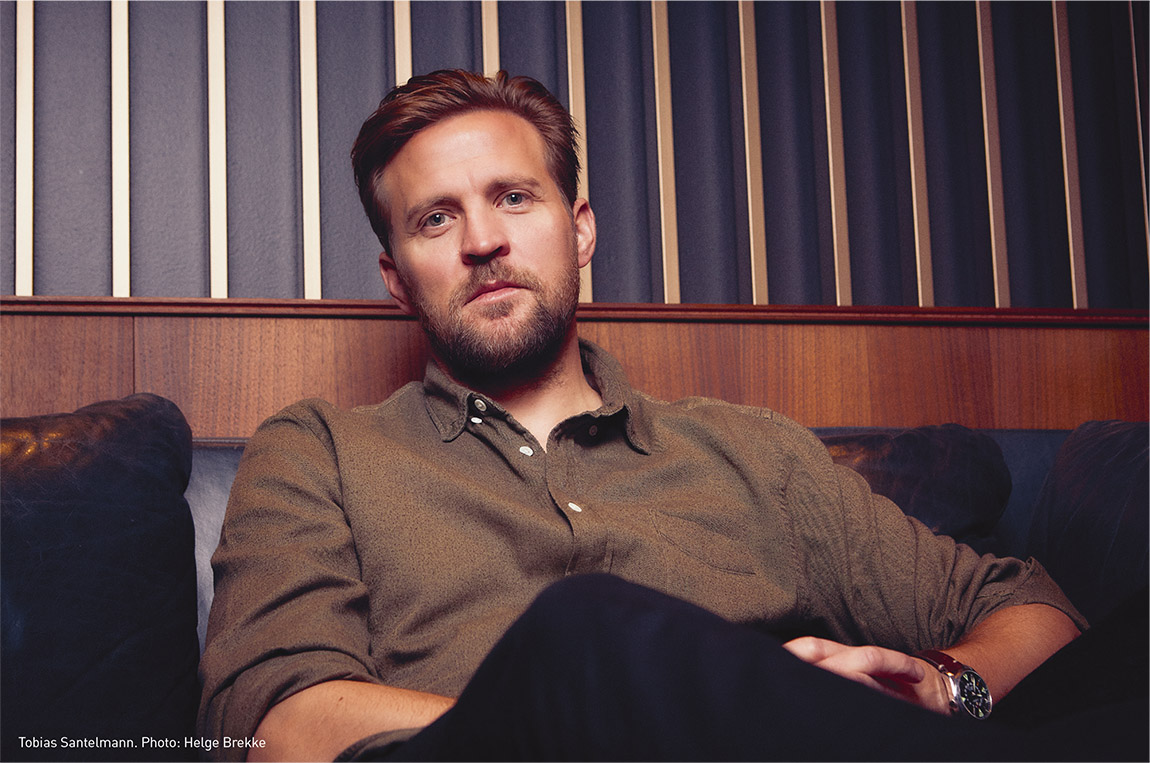 The rebirth of Old Norse
For the cast, however, one of the aspects that really set this show apart from many others also proved to be one of the most challenging tasks: the extinct languages of the time migrants.
"Old Norse takes an obscene amount of time to familiarise yourself with if you want to do it properly," laughs Santelmann. Like several of the cast, he had to learn at least one brand-new language for the series.
Choosing the easy way out by letting everyone speak contemporary Norwegian was not an option for Beforeigners creators Anne Bjørnstad, Eilif Skodvin and director Jens Lien. Instead, they went all-in by making each character speak the language they would have used in their own time. But using Old Norse and other ancient languages as spoken languages in a TV series is no easy task. There are few written records of the Norwegian language prior to the year 1200 AD, and little knowledge of how words were pronounced by the Vikings.
There are no records of Stone Age Norwegian, and what did a Luddite or an upper-class 19th-century person actually sound like? To make the languages in Beforeigners as correct as possible, the creators and scriptwriters of the series collaborated with linguists and researchers to reconstruct and flesh out the characters' languages and accents. New words for modern concepts had to be invented. 'Wind stick' (for hair dryer), 'eating sword' (for cutlery) and 'wall pond' (for mirror) are some of the creative workarounds where there are no original words. The Stone Age language, dubbed Mesolithic, was created from scratch based on languages from the Caucasus and how they thought Stone Age people might have conversed.
"We had a coach on set every day guiding us through every single line to make sure it was as accurate as possible," Santelmann says. "While someone else was doing their line, I just kept trying to remember how my next line began. And when they stopped talking, I just had to assume it was my turn."
To cast time migrants with accurate accents when pronouncing contemporary Norwegian, the series' creators looked to Finland and Iceland, countries with harder consonants in their languages than the softer spoken Norwegian. In Finland, they found actress Krista Kosonen (previously in Blade Runner 2049 and The Midwife), who plays police officer Alfhildr. For Kosonen, this presented several challenges. Not only could she not speak a word of Norwegian when she was cast; but in addition, she had to learn the language while simultaneously learning Old Norse. 
"People in Finland don't believe me when I say I did the show in Norwegian and Old Norse," she laughs. "And honestly, I don't quite believe it myself either. Filming this season, though, I lived in Norway for seven months due to Covid, so now I understand Norwegian quite well."
A Nordic neighbourhood
Alfhildr, a headstrong Viking woman with an unknown past, is slowly waking up to her origins while learning how to use technology, speak contemporary Norwegian and function in a world not quite as free and wild as the one she is used to. Like a Viking version of Saga Norén, she not only fights crime, but also the norms, customs and self-imposed rules that we no longer even question.
With a mainly Nordic cast, working with their neighbours was also a chance for the actors to work with each country's top talents. "It's been wonderful," says Nicolai Cleve Broch (known from The Sandhamn Murders and Max Manus: Man of War), who plays troubled contemporary police officer Lars. While solving crimes and helping his work partner Alfhildr adjust, he also has his own demons, substance abuse and visions to deal with."Beforeigners has attracted top-shelf actors for all the roles, from so many countries. People are excited about being in the show, which is really cool!" he says.
"That's a good thing about streaming services," agrees Swedish actress Hedda Stiernstedt, who plays The Volva. "They do a lot of co-productions, which allows us all to work together across the borders."
The Volva, a misunderstood Norse seeress forced underground due to performing Blôt and practising magic, is just one of several new characters in season two. And as the scale of the series keeps growing, and the characters and storylines are evolving, we can hopefully look forward to several future seasons of time migration, heroes, villains and cultural clashes for the multi-temporal cast of Beforeigners.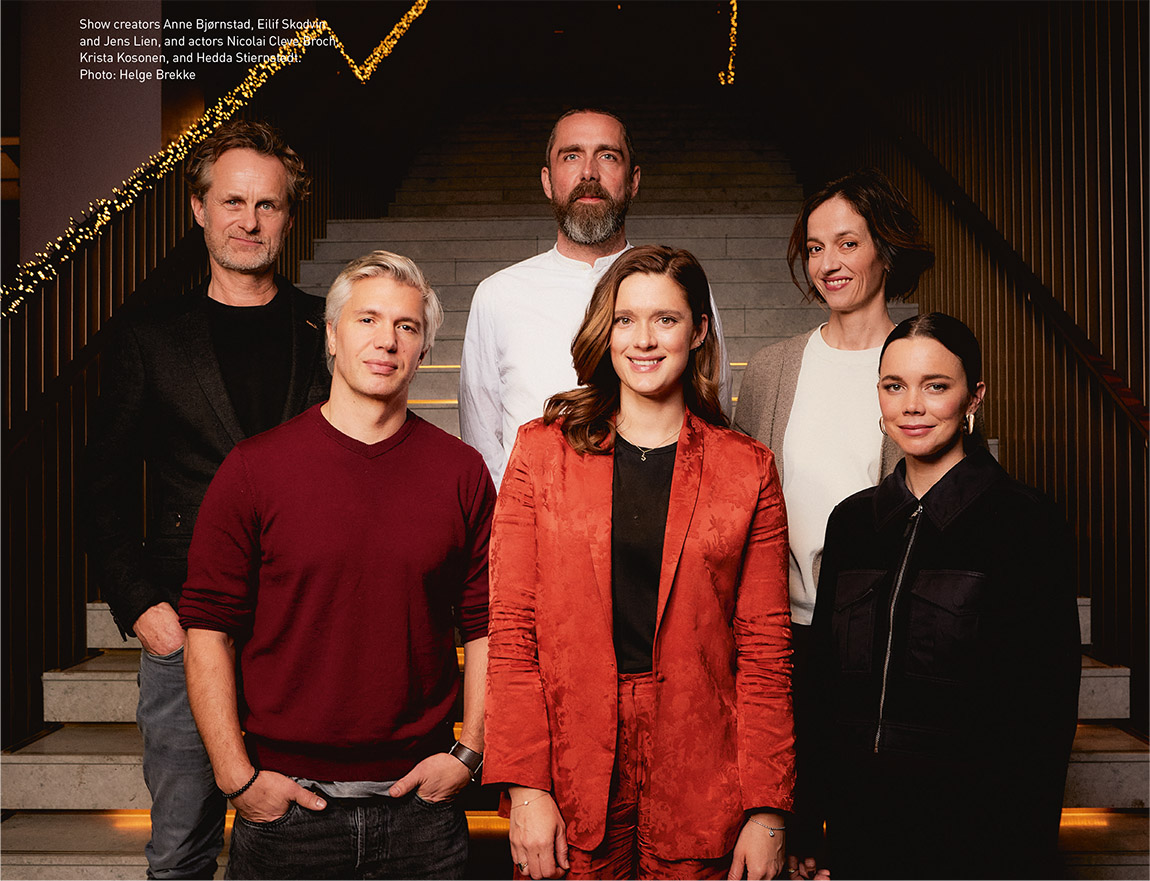 Subscribe to Our Newsletter
Receive our monthly newsletter by email