Blindes Arbejde (Blind at Work) – Handcrafted and sustainable since 1929
Text: Signe Hansen | Photos © Blindes Arbejde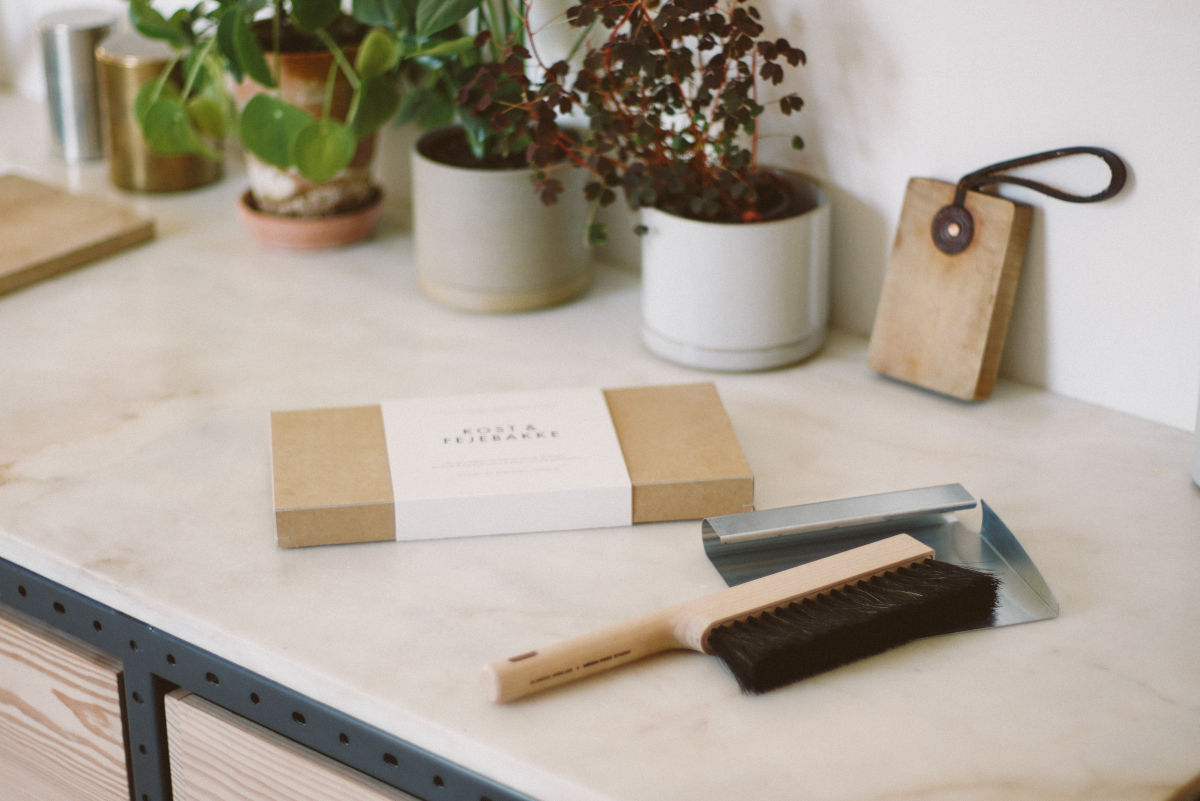 Celebrating its 90th anniversary this year, Blindes Arbejde (Blind at Work) has created jobs for hundreds of blind and visually impaired people. In recent years especially, the company has flourished as its sustainable, handmade household designs have caught the eye of socially and environmentally conscious shoppers from all over the world.
Founded in 1929, Blindes Arbejde has had its ups and downs. In the 1980s, interest in the organisation's handcrafted, high-quality products dwindled as the 'buy-and-throw-away' mentality meant that most consumers opted for cheap factory-made alternatives. In the recent decades, however, the increasing focus on sustainability, quality and social responsibility has brought the social enterprise's handcrafted products back in favour, explains CEO Kristin Espedal: "In the 1990s, we saw the beginning of a new current, a growing awareness of the value of creating a more inclusive labour market with room for everyone. At the same time, we expanded our shops to include both a shop and a workshop, and that created a completely different experience for the visitors. It means you can now see how everything is created, get close to the people and their craft."
Indeed, after having closed down all of its 12 original shops in the 1980s, Blindes Arbejde now has five shops as well as a thriving web shop, which is introducing delivery to all of the world this spring.
Creating opportunities with a dustpan
Throughout the years, Blindes Arbejde has collaborated with a number of companies and designers to create everything from specialty cleaning brushes to hand-woven mesh for designer chairs. In 2016, the organisation won the Danish Design Award in the Feel Good category for its stylish H.O.W. (Hands On Woven) textiles. The graphic patterns of the textiles are partly created by designer Rosa Tolnov Clausen and partly by the visually impaired or blind weavers.
This year, to celebrate its anniversary, the organisation has created a minimalist and super-stylish dustpan and brush. The dustpan is designed by designer Søren Rose, who has been a fan of the handcrafted quality of Blindes Arbejde ever since he, as a young man, visited the organisation's shop in Copenhagen. The minimalist brush and dustpan are designed in metal and Danish wood, cut and hand-sanded in a small millwork in Stenlille. "Everything then gets assembled at Blindes Arbejde – they manually pull the horsehair in place, trim it and put the product together," explains Rose. "And, it is all socially responsible, not for profit. Everything goes back into the organisation to create new jobs and new opportunities for blind people."
A sustainable approach
While Blindes Arbejde's main purpose is to create jobs for the blind and visually impaired, another aim is to create products that are both appealing and environmentally sustainable. This is done not just by trying to pull away from throw-away consumerism, but also by creating products in sustainable and, as far as possible, locally sourced materials. "We think about using natural materials, and we think about creating products that will last. Brushes, for instance, are made through manual brush binding rather than just glued on, and as such, will last much longer," explains Espedal.
The appeal of the organisation's products has not just caught the eyes of the design fanatic Danes. Though the products are not yet officially sold outside of Denmark, the web shop gets regular requests from people as far away as Japan, who are fascinated by the products' design and craft quality.
However, while Espedal enjoys the attention the organisation's products are getting, the most important result of the organisation's success is, she stresses, that it creates the opportunity for more blind and visually impaired people to get back into work. "We have one guy who has been training with us for three months – he had been forced to leave his old job because of his deteriorating sight and hadn't worked for 15 years when coming here," she explains. "Now we're hoping to hire him. It might be that losing your sight means you can't do what you used to do, but it's still possible to learn something new, and that's crucial – that hope of becoming part of something new again is essential."
Facts: De Blindes Arbejde was founded in 1929. The organisation employs approximately 75 people, of whom approximately 70 per cent are blind or visually impaired.All the company's profits are reinvested into training and getting more visually impaired people into work. Blindes Arbejde has stores in Copenhagen, Aarhus, Ikast, Horsens, and Odense. From mid-March, it will be possible to buy products from Blindes Arbejde's website from all over the world. Søren Rose and Blinde Arbejde's stylish dustpan will be released for sale at the same time. Facebook: blindes.arbejde Instagram: @blindesarbejde blindesarbejde.dk
Subscribe to Our Newsletter
Receive our monthly newsletter by email