Bonga Castle: A castle of art
Text: Mari Koskinen | Photos © Bonga Gallery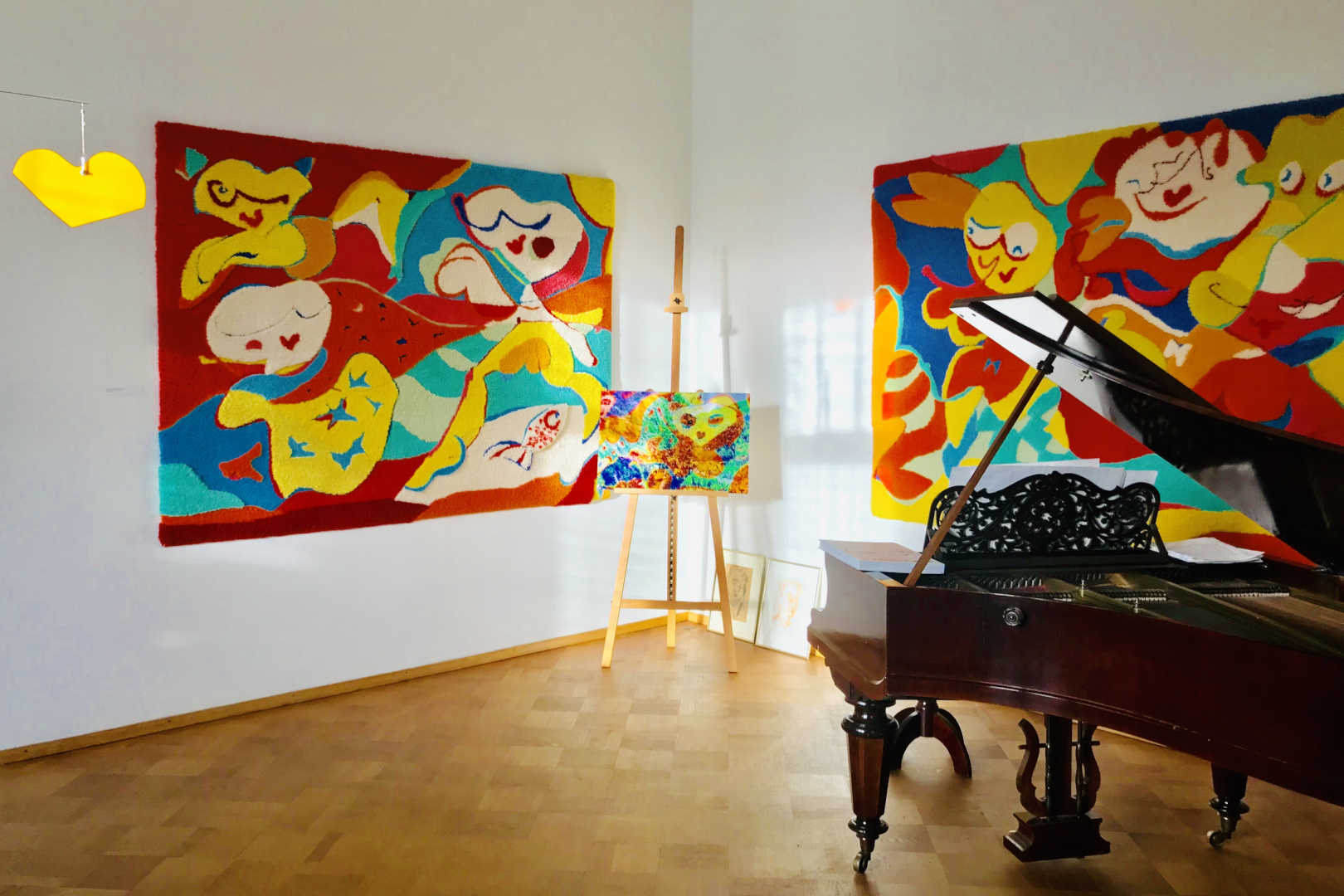 Bonga castle is a piece of art itself. Today, it is filled with vibrant colours and different textures as it functions as professor and artist Riitta Nelimarkka's art studio and gallery.
Nelimarkka and her husband Jaakko Seeck found the castle when they were looking for a work space in many different places, including France and Italy. "Bonga was originally an Art Nouveau castle, but it was transformed by the second owners to the current Neoclassical style," explains Nelimarkka. "The castle has always been privately owned, and we are the third owners. It was in bad shape and resembled more of a ghost house than a castle."
The couple bought the 2000-square-metre castle to use as an artistic work space, but the project grew to now also include a large art gallery, which is home to a unique collection of Nelimarkka's art.

Strong views and colours
As an artist, Riitta Nelimarkka, 70, has always chosen her own path. She is known for her wild and independent vision and energetic colours. She combines her classical skills with a zest for life. "My art emerges from real life, reflecting its joys and sorrows, conflicts and shocks, its normality and its chain of coincidences," Nelimarkka explains. "I work intuitively, and the strong colours inspire me, and I want to experiment with new colour scales."
Nelimarkka has had numerous large exhibitions around the world. She has studied painting in Paris, film in Stockholm and music theory and piano performance in Helsinki. She has a doctorate degree in the arts and has received numerous prizes and honorary mentions for her work. In 2008, she received the honorary title of professor from the Finnish president.
Nelimarkka has used many different techniques during her long career, starting from drawings and paintings and moving later to textiles and glass. She has also created animation films and written and co-authored several books.
Bonga collection
Art is everywhere in Bonga. The collection consists of more than 200 pieces, each with their individual spark of light and love, and yet all remain parts of a greater whole. Visitors are surprised by vibrant colours and different forms and textures that seem to fit in perfectly in the beautiful spaces of the carefully restored castle. There is art in many forms: the collection includes water colour, collage, wool and linen reliefs, drawings, graphics, textile pieces, painting, photography and animation, and there is also a large collection of art and poetry books.
Some of the newest pieces are small statues made of wool and wood. "The first one, The New World's Girl was born when I was asked to create the prize for the International Day of the Girl by the Embassy of France in Finland. I felt this was a great honour," Nelimarkka explains. On the tables, there are magical glass boxes and towers, some lit from the inside. They are more recent additions to the collection, showcasing yet another aspect of the artist's versatility.
As a whole, Bonga leaves the visitor fulfilled, with inspiration from both old times with its beautiful walls and interiors, and glimpses of the future with its stunning and diverse art collection that leaves no one untouched by its power and insight.

Subscribe to Our Newsletter
Receive our monthly newsletter by email