BRUNS: Natural care for your hair and our planet
By Malin Norman | Photos: BRUNS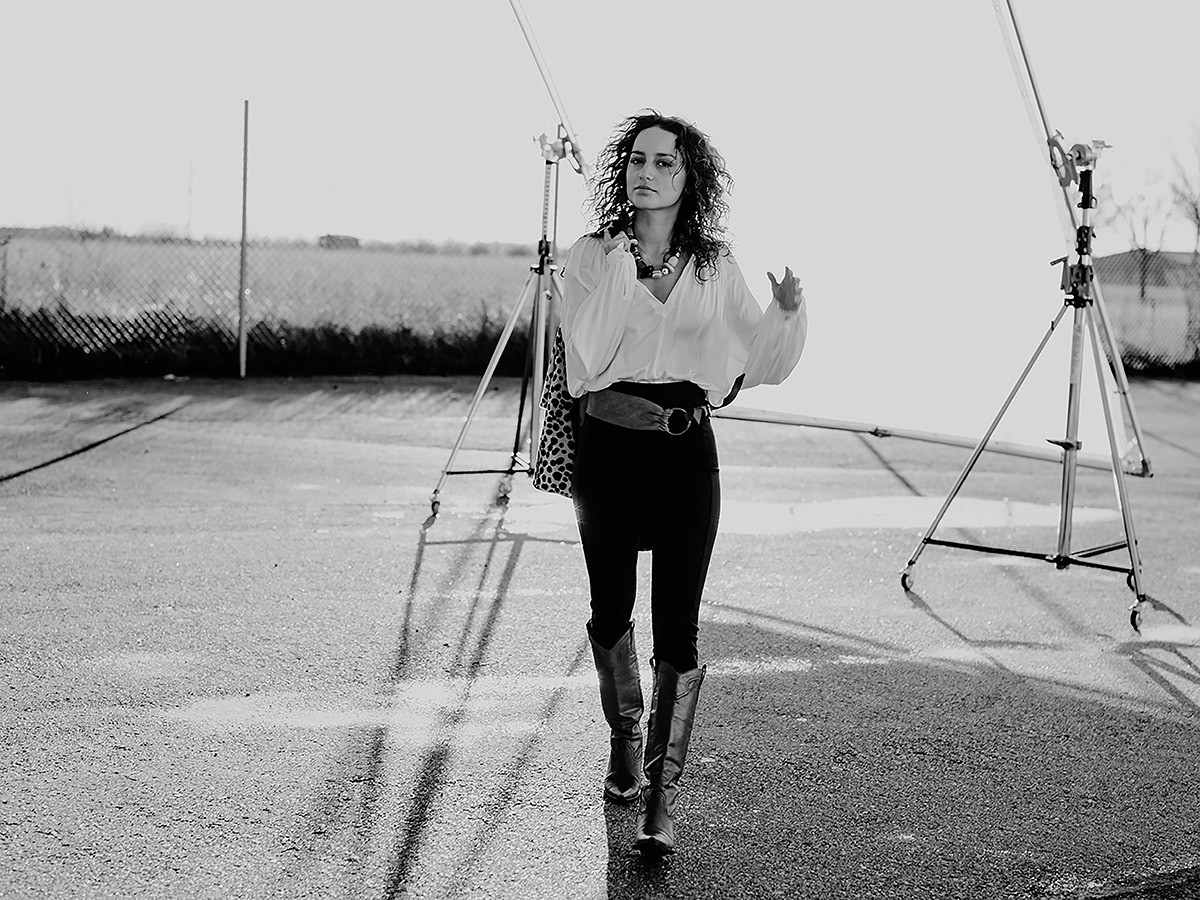 Developed by two hairdressers, BRUNS' award-winning organic haircare products are toxin-free, kind to the users and the planet, and give great results – so you can have fabulous hair, every day.
"We believe that hair products should be made from natural ingredients and give fantastic results at the same time, so we decided to make our own," says Cecilia Nilsson, who set up BRUNS together with her colleague Johanna Lindskoug. The founders of BRUNS are former hairdressers, who have seen the negative impact that chemicals can have on the health of salon staff. "Having worked in salons for many years, we could see the damage and wanted to make a change."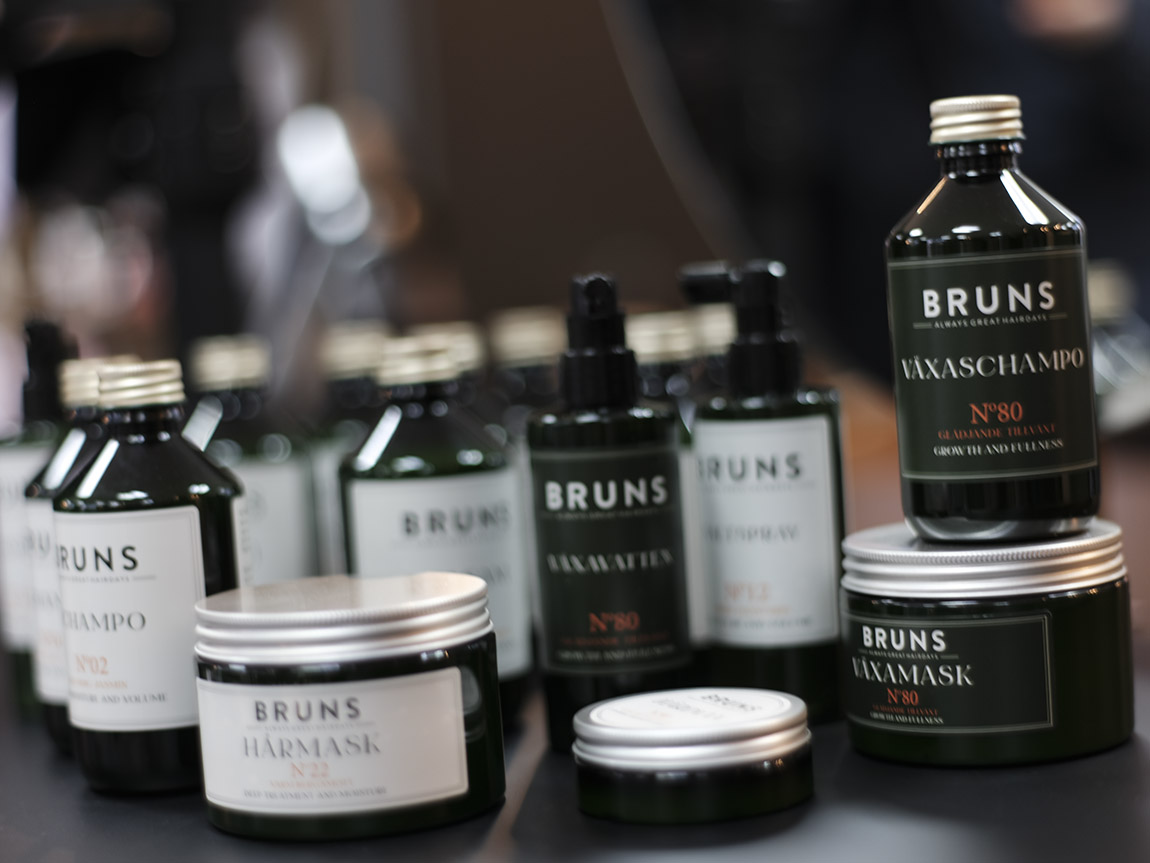 The haircare products were initially made for use in salons, but clients soon asked to buy them, and the BRUNS product line was born in 2017. It's handmade, natural haircare at its finest. "You can compare our products to a nice bottle of wine, as the ingredients actually benefit from maturing in the bottle and get better as they age," explains Cecilia. "The ingredients are all-natural and long-lasting – even if it's been a while since you bought the product."
The all-time best-seller and multiple award-winner is BRUNS' hair mask, with organic shea butter, avocado oil and coconut oil, which can be used on the hair but also on the body. "It's a fabulous product, it tops everything!" says Cecilia, with a smile. BRUNS' latest release is a new hair-growth series, that stimulates the hair stem cells to produce new hair, with ingredients such as mung bean extract and red clover sprouts. The brand also produces a range of skin and body-care products such as hand soap, body lotion and shower cream – and the deodorant has become a hit.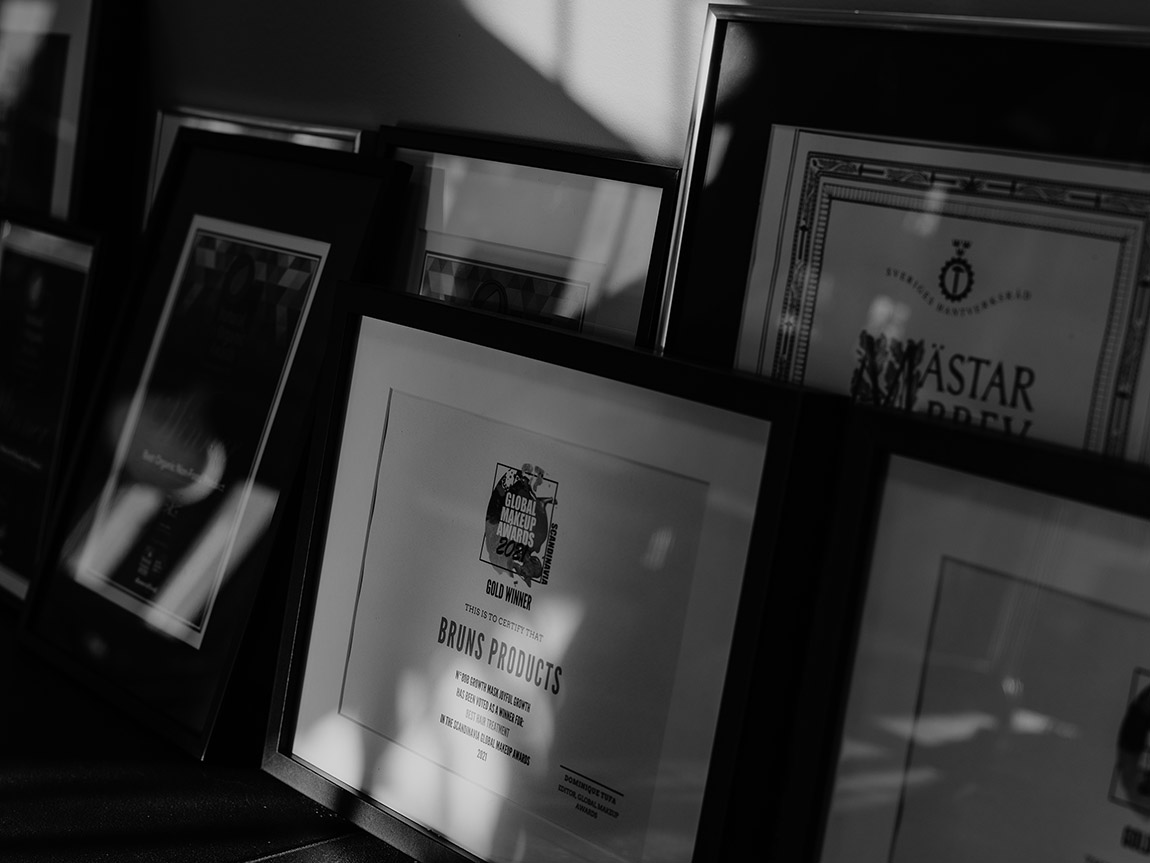 Europe's most award-winning haircare brand
Today, BRUNS has around 30 staff in its factory and two salons, and has won many awards for both its products and its business operations. In fact, it's the most award-winning haircare brand in Europe. Its product line has most recently been praised in the Global Makeup Awards, with no less than five awards. Plus, its continuous focus on sustainability won it the Best Hairdresser award at the Swedish Eco Salon Awards. In 2014, BRUNS was recognised for its environmental work by Lund municipality, and in 2019, it was named Business of the Year.
"It's fantastic and a confirmation that we're doing things right," says Johanna. "Our secret to success is a combination of the ingredients that go into the bottles, the look and feel of the products – it's important that the packaging is aesthetically pleasing – and, of course, the end result. Also, we work incredibly hard as a team." Cecilia agrees, adding that small entrepreneurs can make a big difference. "We've come to realise that small players like us can have a big impact, much more than you might think. We are doers who have managed to build a brand and a successful production line, it's not about luck, but a lot of hard work."
Green Salon certified products and salons
Hairdressers can be affected by the chemicals used in haircare products in traditional salons, with symptoms such as allergies and eczema – and so too can clients. So, the BRUNS' founders wanted to produce a professional range of haircare products that do not impact the health of its hairdressers or its customers.
Therefore, that BRUNS creates all its own formulas from natural ingredients is crucial – and these are carefully selected from Cosmo Eco certified suppliers. All BRUNS products and its salons are Green Salon certified, and it's of the first businesses to achieve this in Sweden. Green Salon assures that all products are made of safe ingredients, free from toxic chemicals and allergens.
There has been a boom in the green haircare sector, and BRUNS now trains hairdressers and other upcoming Green Salons across Sweden. "Our goal is to promote a change in the hairdressing industry," concludes Cecilia, "while retaining the highest quality of both ingredients and suppliers, and promoting traceability in local production and distribution."
Web: www.brunsproducts.com Instagram: @brunsproducts Facebook: brunsproducts
Subscribe to Our Newsletter
Receive our monthly newsletter by email