Charging.dk: Power up without being tied down
Text: Signe Hansen | Photos: Charging.dk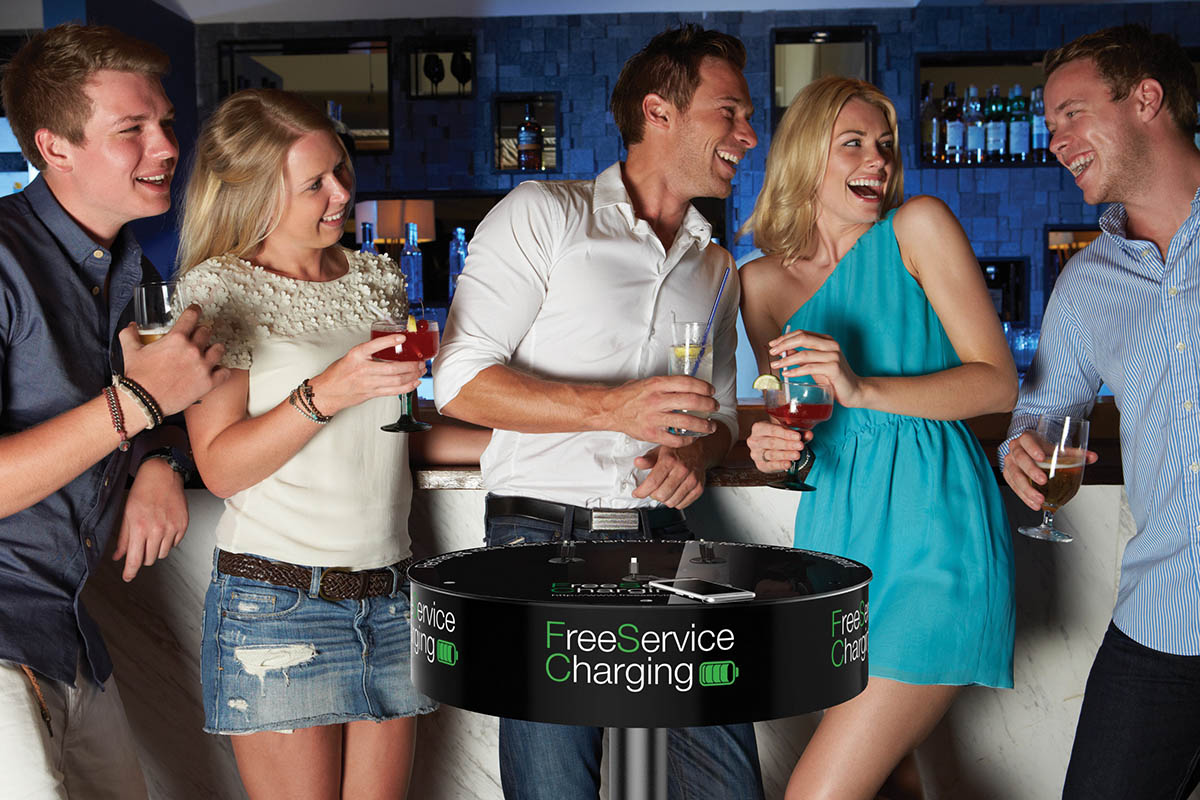 With a string of new, innovative solutions, the Danish company Charging.dk is revolutionising the way students, café guests and conference members can power their laptops and mobile phones. Among the many products new to the Danish market, you'll find charging lockers for phones, portable power banks for laptops, and much more – in short, products that enable everyone to power up without being tied down.

Two years ago, at a planning meeting for the new Campus Bornholm, Ruben Kofod, the founder of Charging.dkk, had a realisation. "The school was presenting all these amazing layout ideas, flexible classrooms, little alcoves and sofas for the students. It was all very cool, but at one point, someone asked: 'How will students charge their laptop? Because the way it is now, some areas are completely inaccessible – it's one big jungle of chargers, extensions cords and coats'. Then the whole concept of flexibility faded," Kofod explains. "I was astounded to realise that, in 2020, we still can't charge a laptop without having to draw an extension cord through the room – and that's when the idea took off."
In search of more innovative solutions, Kofod travelled to China, where he found a number of new products developed for – and tested on – the American market, but new to the Danish market. Having secured the import rights, he founded Charging.dk.
Safe phone, free mind
One of the first places where Kofod tested the viability of one of his new products – a mobile phone charging station with individual lockers for each phone – was a local after-school institution. The feedback he got was that not only did the charging station allow the children to ensure that their phones were powered up at all time; the product also freed them both physically and mentally to take part in other activities. "Many children get their parents' old phones, and that means that they quickly run out of battery, but they become really dependent on the phone; many have their travel cards on it, need it to call their parents and so on, so it's a big worry for them. Normally, what they would do would be to charge the phone using a normal plug, but that would mean another worry – whether or not the phone was safe. Many of them would sit with the phone to make sure it wasn't lost or stolen. Now, according to the feedback we got, as the kids feel they can safely leave their phones in the locked charging station, they take part in other activities much more and sometimes forget about their phone altogether for hours in a row."
The charging stations are equally advantageous to the users and guests of venues such as sports centres, shopping centres, airports and more. In cafés and other places, where guests may prefer to keep their phones with them, another alternative is a charging station with individual power banks. "This enables guests to keep their phone with them, stay in contact with their friends, upload pictures to social media, and maybe stay for one more cup of coffee while doing so," explains Kofod. "All solutions also provide the benefit that employees don't have to handle customers' often bacteria-ridden phones when asked for a charge, a noteworthy advantage in these times."
For bars and conference centres, there is another, perhaps even more handy solution, namely bar tables and stands with built-in charging stations. For bigger institutions, like shopping centres or universities, charging stations can be combined with an LCD screen, which can finance the station through individually tailored advertising. The charging stations and power banks all come with the three most common chargers, so no one will have to suffer the all-too well-known and annoying situation of having a power outlet but no charger.
Bring the plug to you
While most people have used or seen some sort of mobile phone power banks or charging station, the idea of a power bank with 230-volt outlets from which you can charge both laptops and phones confuses many. "It's like a plug that you can take down off the wall and bring to you," says Kofod. "But what confuses many is that there is no wire – because there isn't! Whether you're just going to the back of the classroom or into the wild, you simply take the power bank with you and, depending on the size, you'll have power for everything from mobile phones to laptops, LCD screens, cameras, drones, electric tools and so on."
The power banks vary in size from all-round 1,000-watt power banks to the small 'portable plug', which is small enough to fit in a bag and can be used as a regular plug for everything from laptops to lighting. The plug can be bought as a singular power bank or as part of a charging station with three mobile plugs/power banks. "This is ideal for schools, where you can mount the charging station on the wall, and pupils can simply take out a 'plug' and bring it to their desk, avoiding the mess and tripping hazard of having a wire dragged through the room," Kofod explains. "When they are done, they simply place the power bank back in the charging station, and it'll be ready again in two to three hours."
The mobile plug is the first of its kind in Denmark, but more than 500,000 of them have already been sold worldwide.
Subscribe to Our Newsletter
Receive our monthly newsletter by email